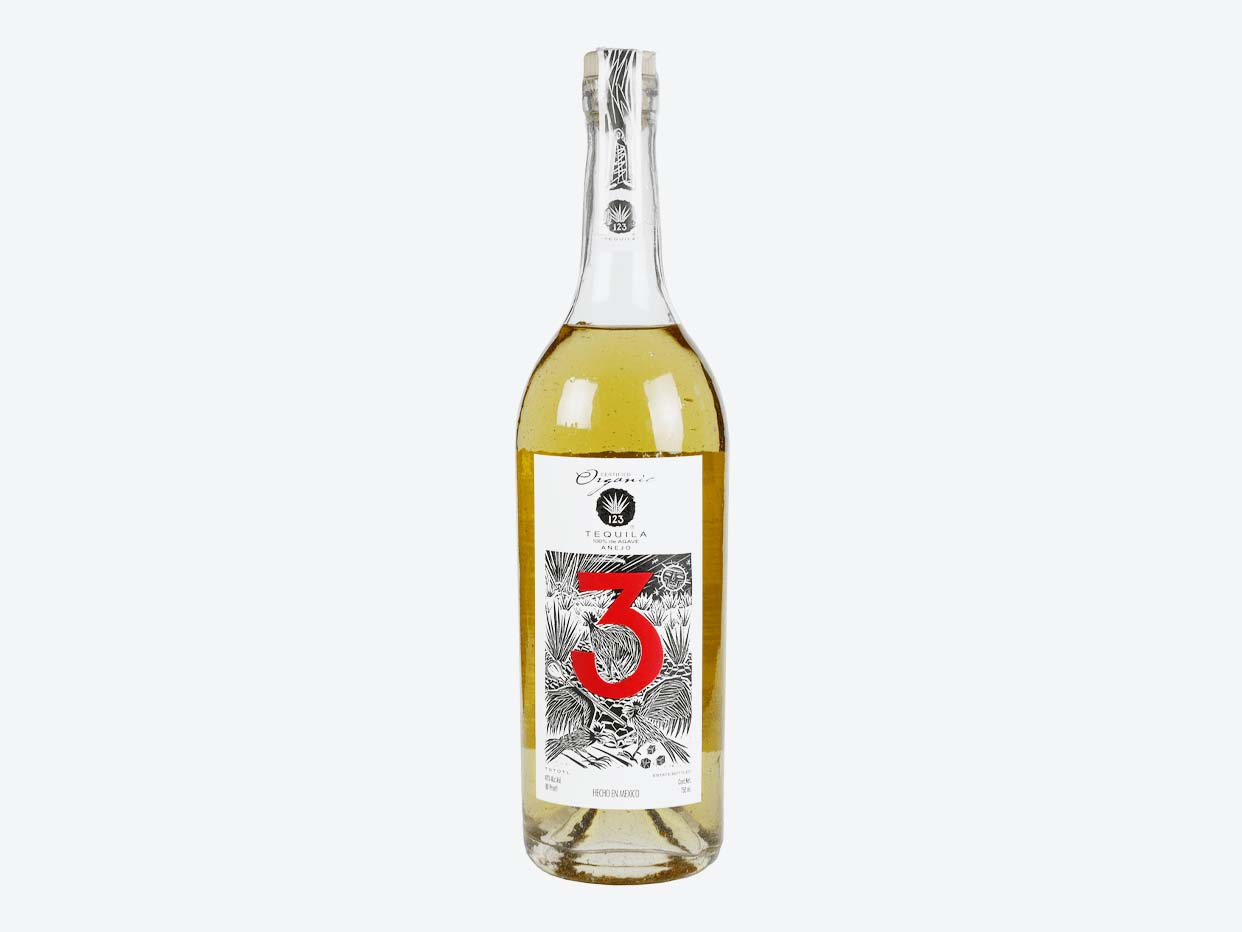 123 - Tres Organic Tequila Añejo
$59.99  ·  

750 ml
30 min delivery · 5 min pickup
Organic Añejo tequila. After 18 months in oak, Tres' wood character is more prominent, and on first blush it is heady on the nose with tannin and wood oil notes. As it sits more in your glass, you'll get caramel and chocolate on the palate.
Why You'll Love It:
Seriously, when you let this tequila sit and open up just a touch, a metamorphosis of flavor occurs, just as the hand-harvested agave transformed the organic Blanco tequila over 18 months in white oak barrels. This is a tequila lover's tequila with all the craftsmanship we as consumers deserve.
Style

Tequila

Location

Mexico

ABV

40%
You Might Also Like...