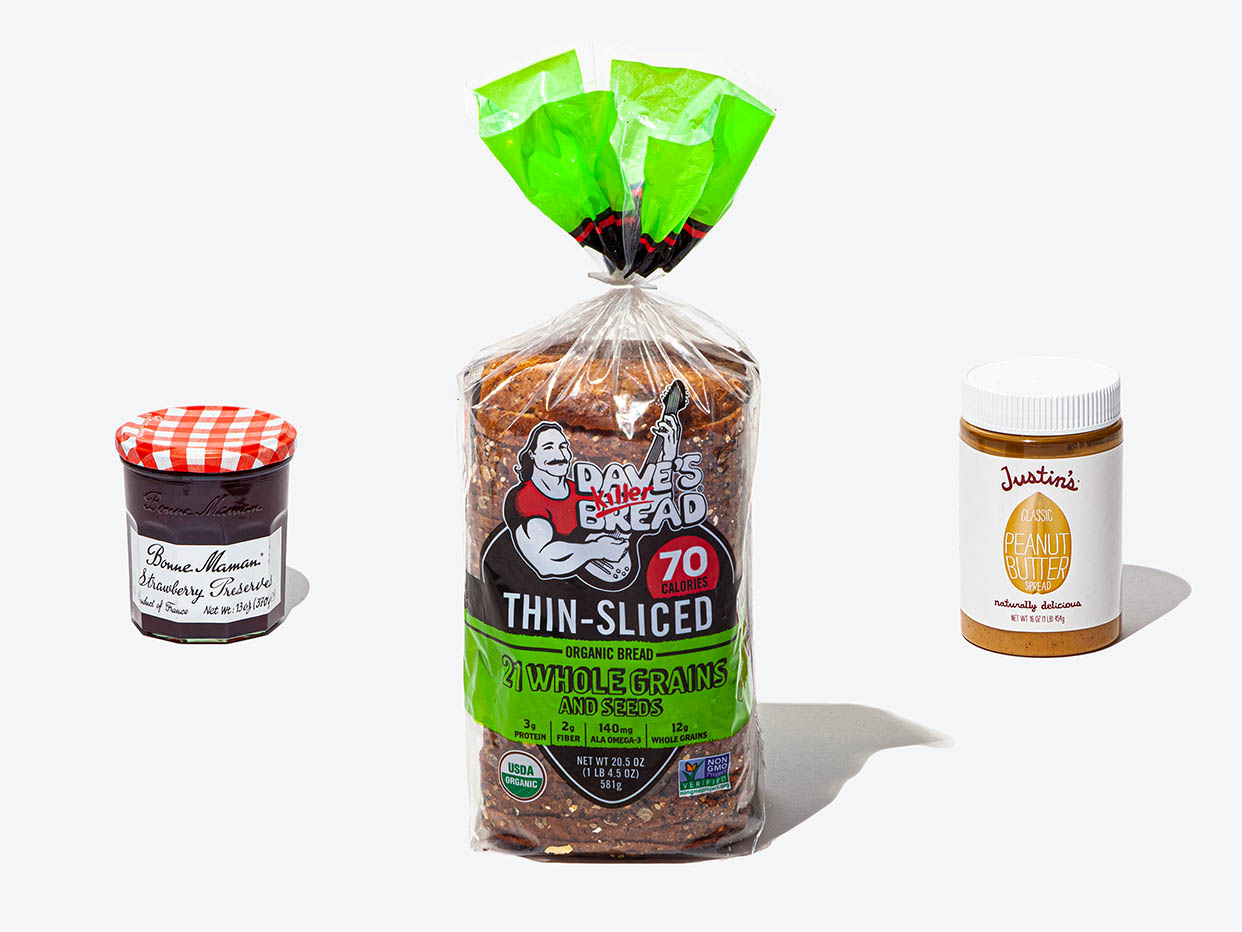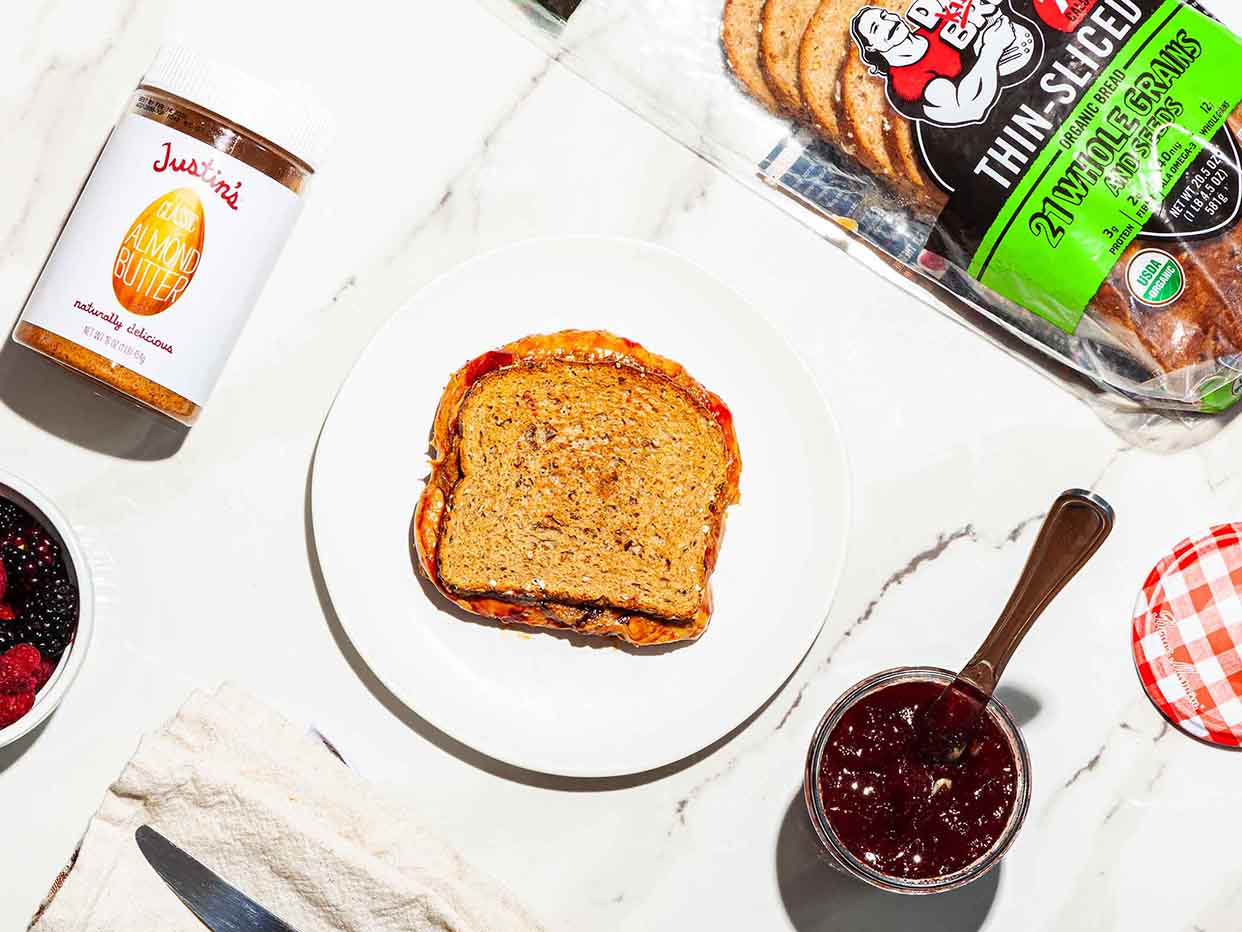 A Killer PB&J
$20.70  

$23.00

  ·  

1 Bundle
30 min delivery · 5 min pickup
Current offer:
10% off Full Meal Bundles
This classic PB&J kit is reimagined with gourmet ingredients to make sandwich after sandwich of comforting, easy tastiness. Features our very own Foxtrot Cherry Preserves made from hand-picked Michigan cherries that have been stewed in chai spice and spruce tips; Justin's Classic organic Peanut Butter; and Dave's Killer Bread's artisan white bread loaf made from five organic super grains.
Why You'll Love It:
This is like if the PB&J got a full-ride scholarship to an Ivy League school while retaining all of its small-town class and comfort. You can't beat this classic sando, even as an adult. And our version is adding layers of complexity, herbaceousness, real quinoa and barley, plus a whole lotta PB to accompany that homemade J.
Perfect for:
Making something extra delicious