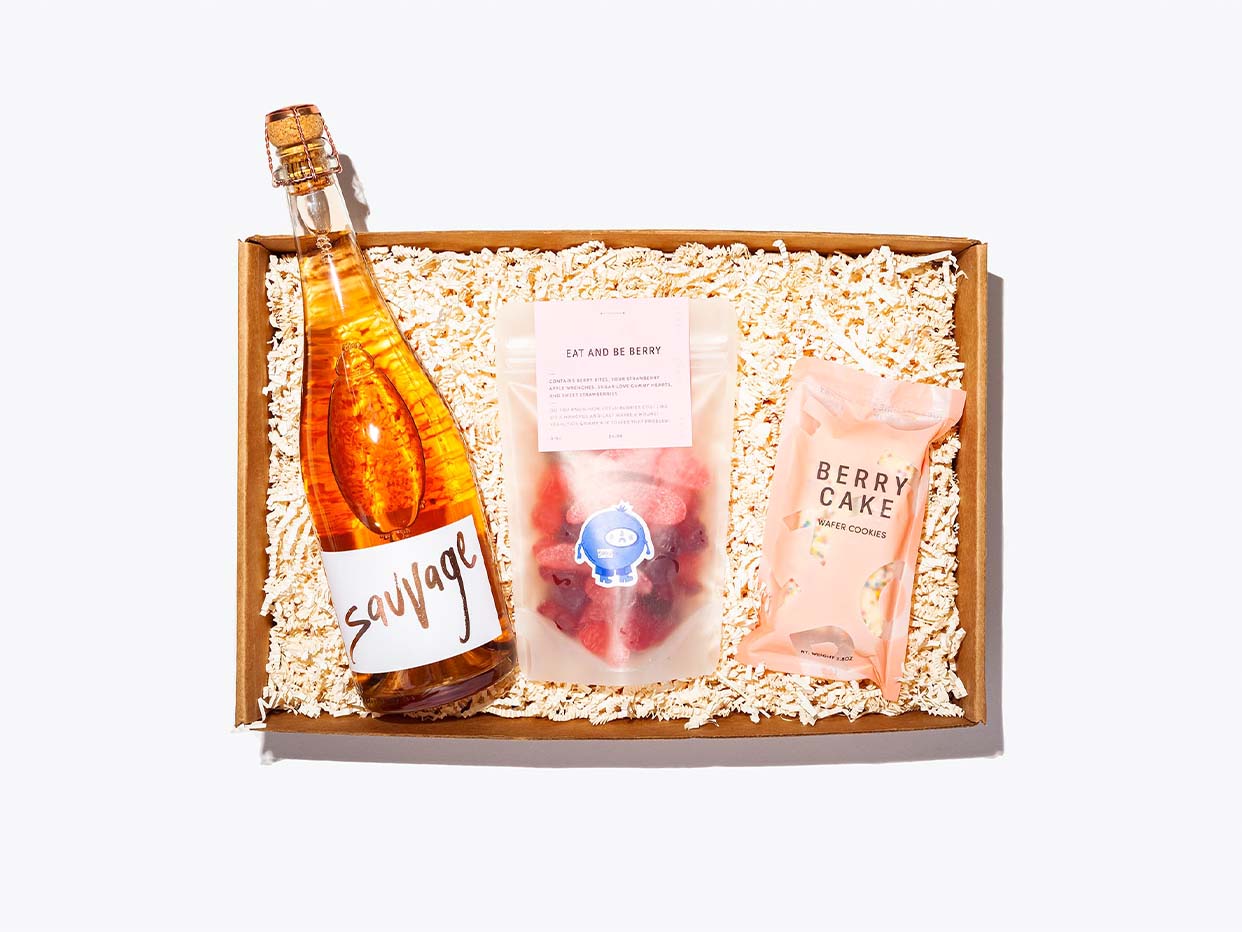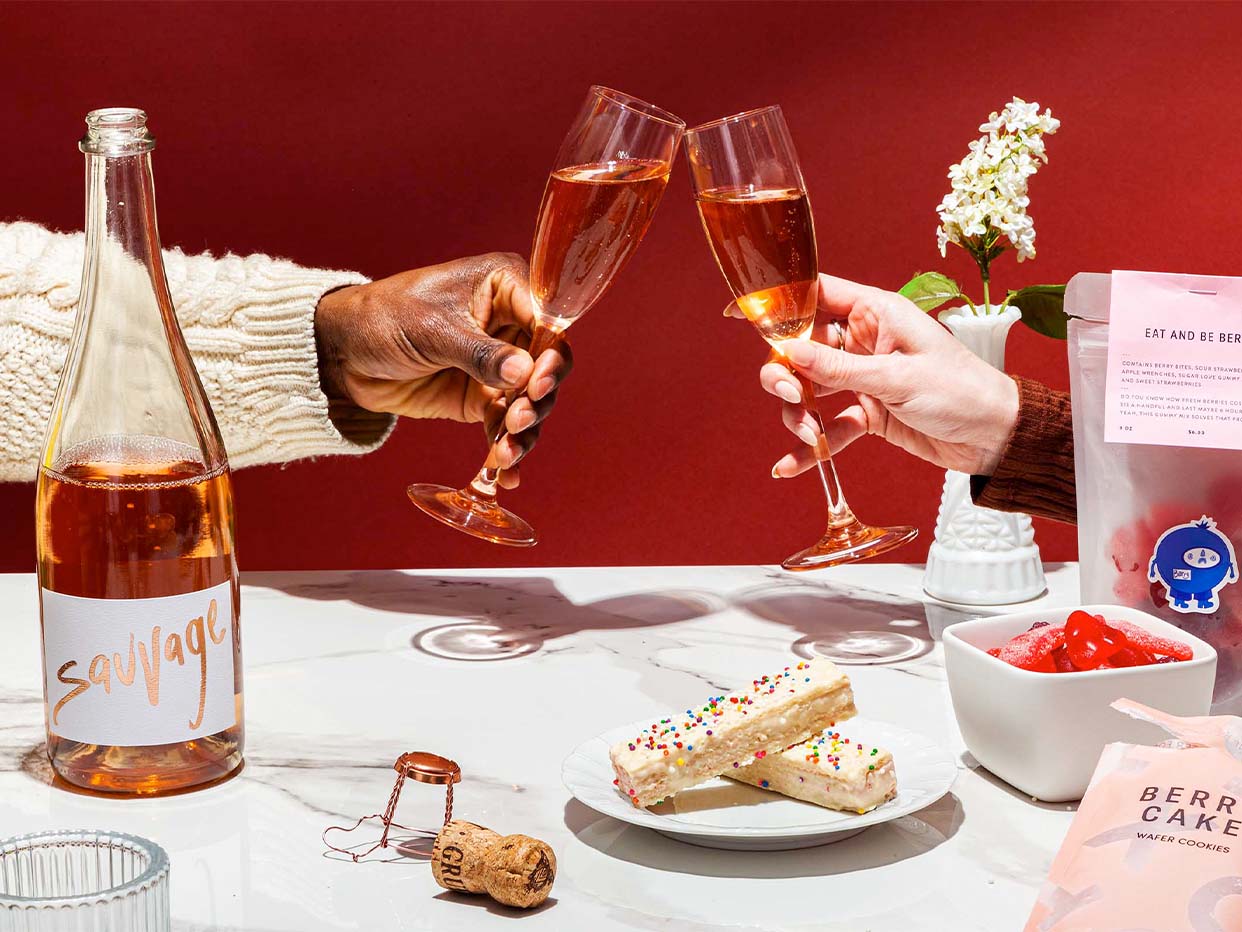 A Toast to Us
$39.99  ·  

1 Gift Box
30 min delivery · 5 min pickup
Share a surprise celebratory toast with your S.O. or a mutual couple in mind. Features sips by Sauvage Rosé Brut, nibbles by our Eat & Be Berry gummy mix, and bites by our homemade Berry Cake wafer cookies.
Sometimes sharing a quality bottle of wine and some sweets are all the celebration you need. So in that same spirit of simplicity and elegance, we've curated our favorite celebratory bubbles and homemade eats to share for whatever occasion. A sparkling Rosé lends itself to any and all toast-worthy moments, and our custom-made treats are the treat-yourself moment for gilding the lily. Go ahead.
You Might Also Like...