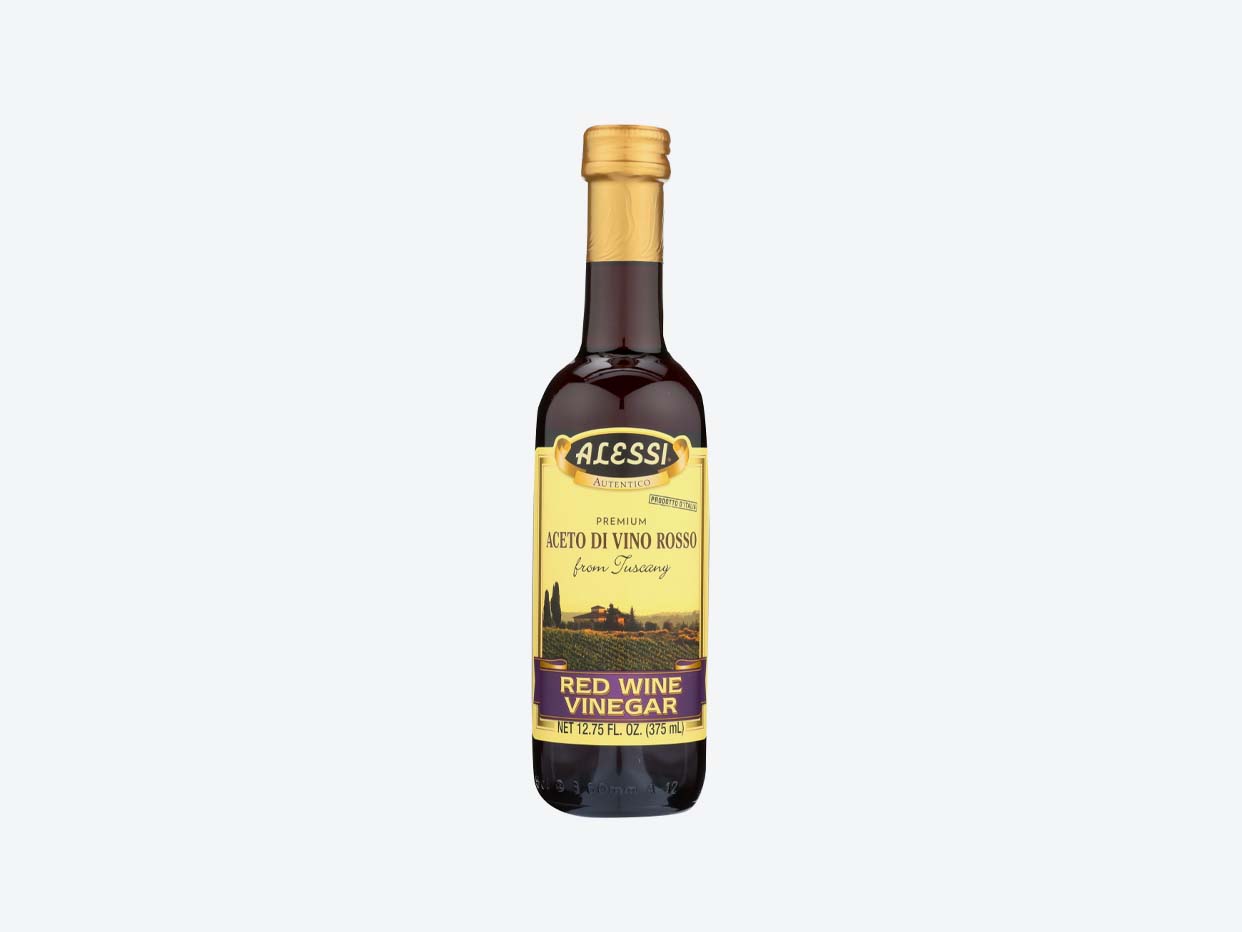 Alessi - Red Wine Vinegar
$2.79  ·  

12.75 oz
30 min delivery · 5 min pickup
Made with select wines from the renowned wine region of Tuscany like Chianti, Brunello, and Brunello di Montalcino for a rich and flavorful vinegar.
Why You'll Love It:
Tuscany is home to Chianti Classico and imparts a signature tartness, aroma, and rich acidity that can't be replicated. So needless to say your entrees have been blessed. The quality of the vinegar is a direct result of the wines used in production, so Alessi only uses the finest wines to create their product.
You Might Also Like...