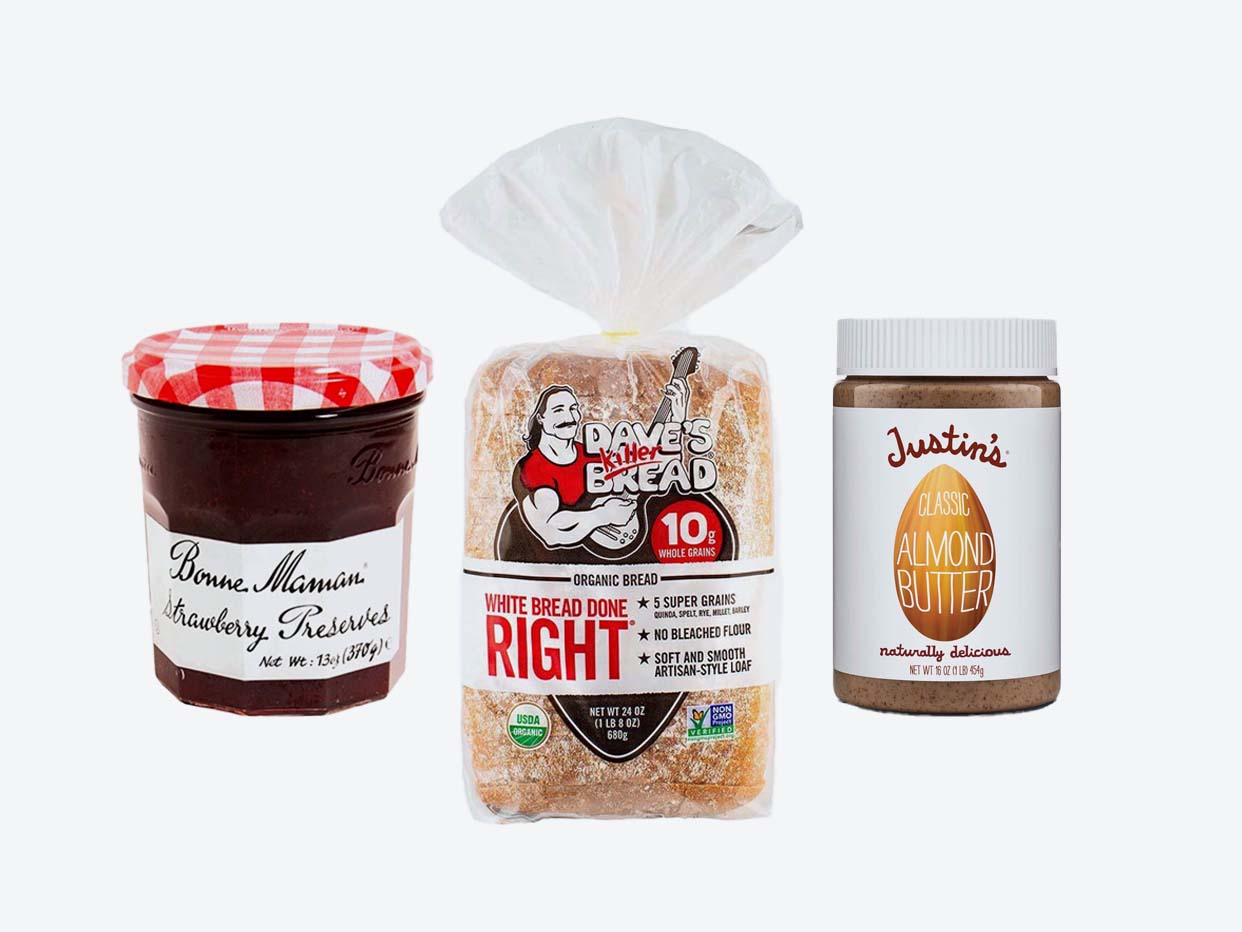 Almond Butter & J
$20.70  

$23.00

  ·  

1 Bundle
30 min delivery · 5 min pickup
Current offer:
10% off Full Meal Bundles
This anytime meal bundle features a low-cal, low-sodium, just-as-delicious alternative to PB&J. Includes Justin's organic salmon butter, Bonne Maman's farm-fresh strawberry preserves, and Dave's Killer White Bread made with super grains.
Why You'll Love It:
Like the PB&J went to an Ivy League school but wasn't a jerk about it. Eyes-closed, we can barely tell the difference between almond and peanut: it's just as mild, sweet, and creamy as the classic. Bonne Maman gives it's signature European touch of farm-sourced strawberries in all their thick, tart, spreadable glory. And a quality sandwich calls for quality bread, and Dave's Killer Bread is the country's #1 favorite (no lies).
Perfect for:
Making something extra delicious
Upping my pantry game