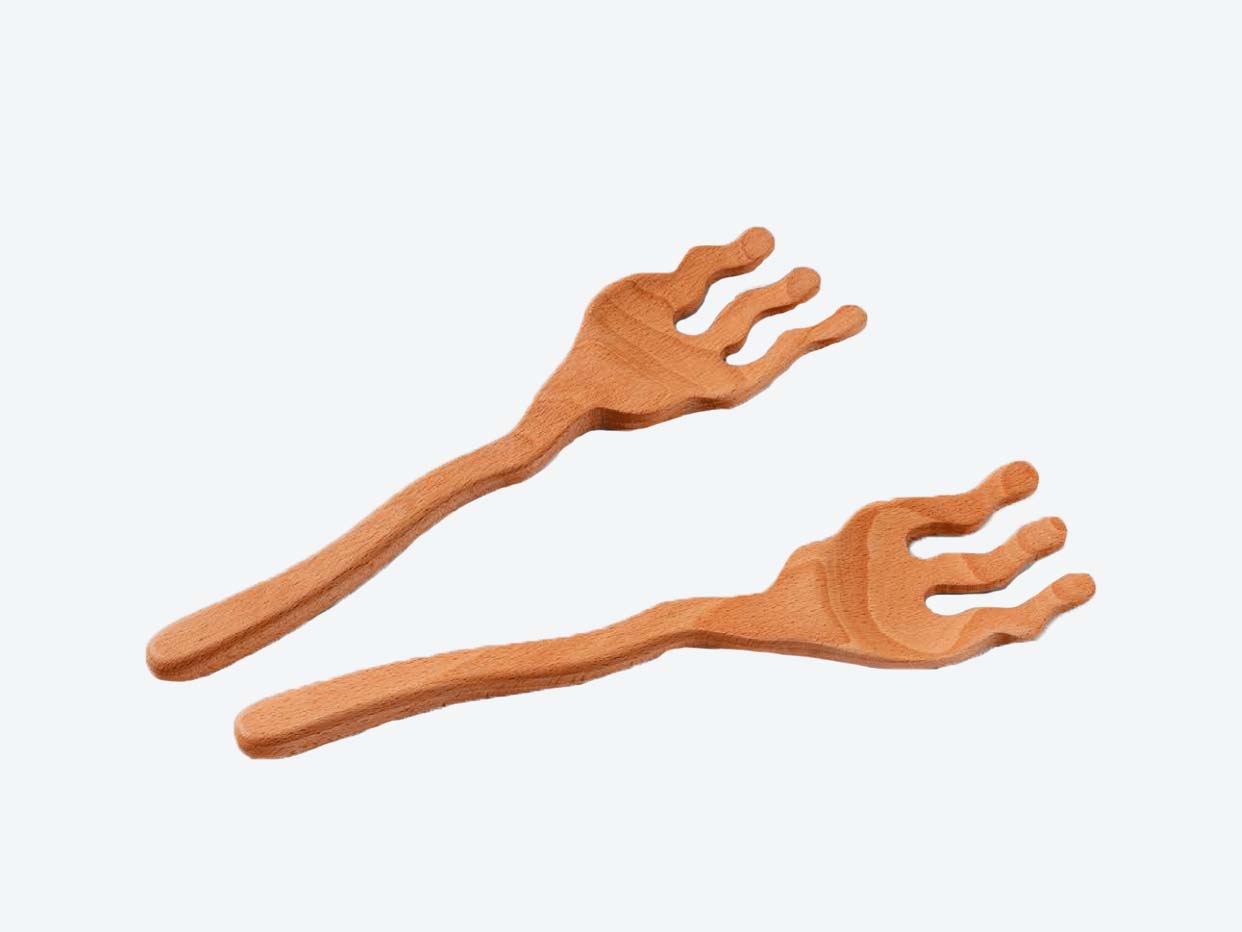 Areaware Serving Friends Wavy
$20.50  

$40.99

  ·  

1 set
30 min delivery · 5 min pickup
Current offer:
50% off Home & Kitchen
Playful wooden serving utensils made in collaboration with renowned Brooklyn-based artist Selena Liu.
Whoever said food isn't to be played with hasn't met Serving Friends. These wooden spoons, carved into charming shapes, bring joy and humor to the dining table. No matter what you're serving, they'll also serve up smiles.