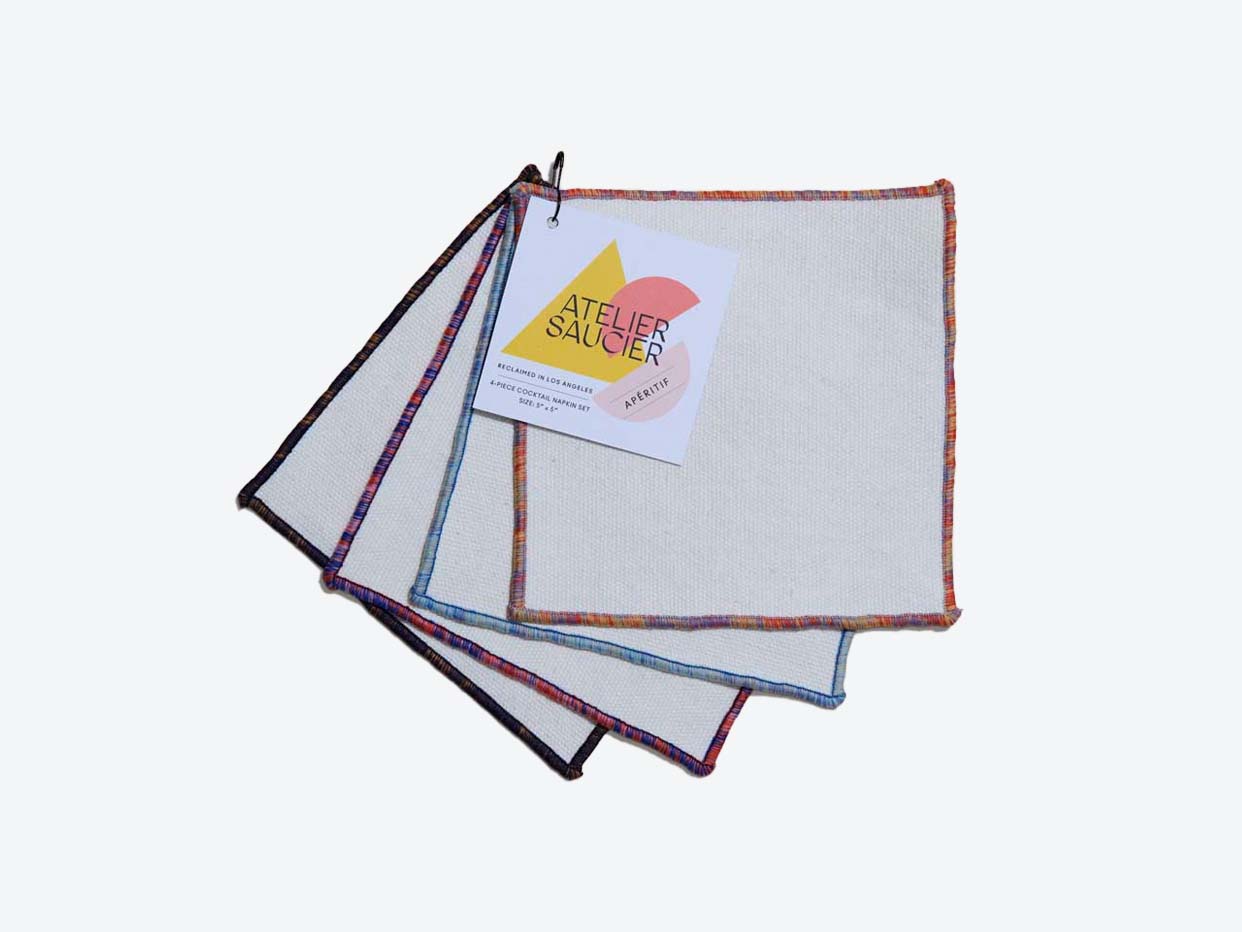 ATELIER SAUCIER - Rainbow Sky Cocktail Napkin Set
$32.99  ·  

4 cocktail napkins
30 min delivery · 5 min pickup
ATELIER SAUCIER strives to be your one-stop-shop kitchen/table outfitter by combining sustainable materials with functional products with fashion trend-inspired design. This 4-piece napkin set is made from recycled linens from Los Angeles.
Why You'll Love It:
Somewhere, over the rainbow, you'll find us dining with these. And why wouldn't you? They're 100% premium reclaimed fabric and plus-up our dining table with a soft colorful personality.
You Might Also Like...