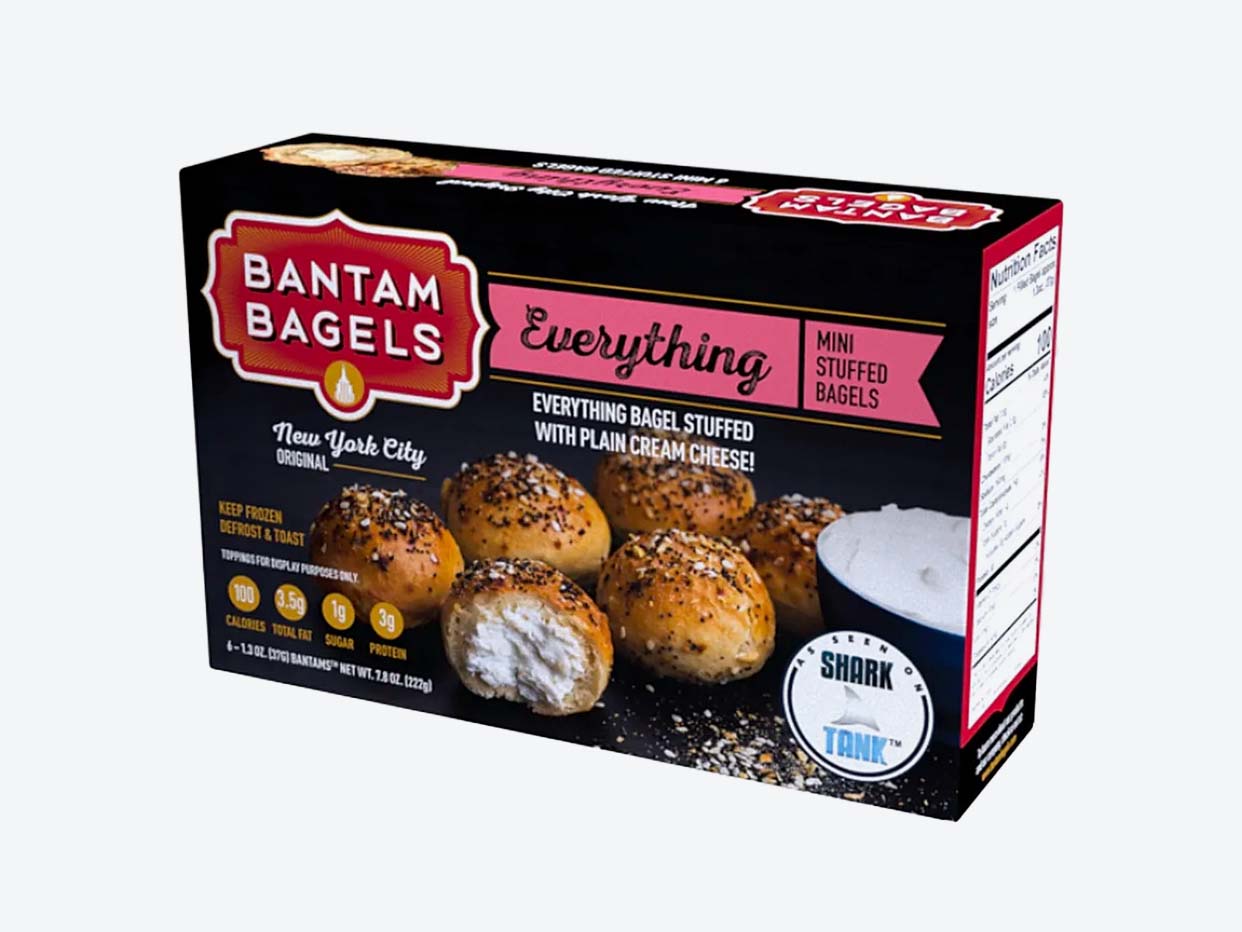 Bantam Bagels - Everything Bagel
$5.99  ·  

7.8 oz
30 min delivery · 5 min pickup
Everything bagel stuffed with cream cheese. Shipped frozen, bakes in minutes.
Why You'll Love It:
It all started in an apartment in Brooklyn. Nick and Elyse, the founders of Bantam Bagels, wanted to reinvent an iconic New York staple. From their apartment they moved to a small shop on Bleecker Street, and from there to over 16,000 stores nationwide. Taste for yourself what makes Bantam Bagels different from the rest.
You Might Also Like...