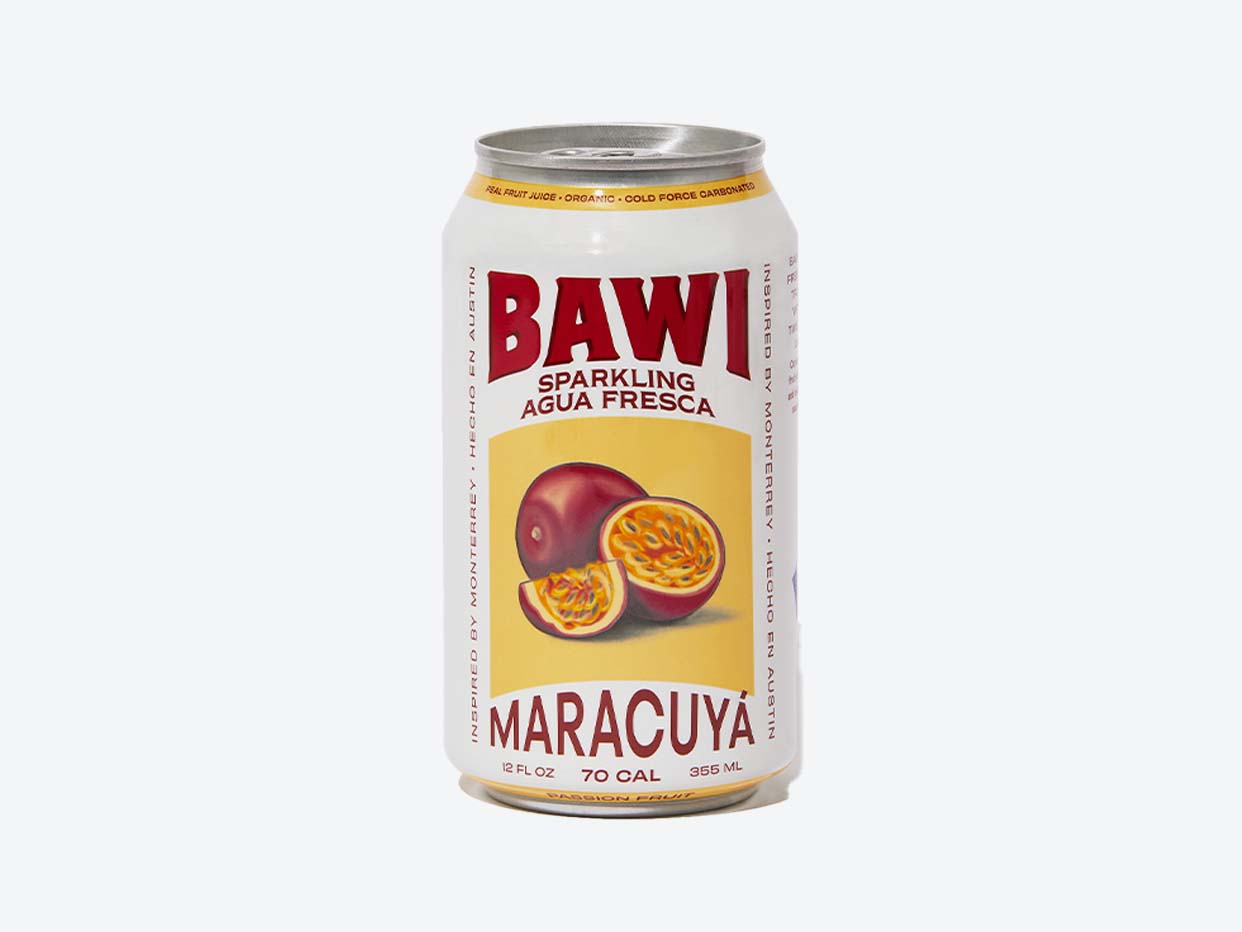 Bawi Passion Fruit Sparkling Agua Fresca
$2.99  ·  

12.5 oz
30 min delivery · 5 min pickup
Up & Comers Classic Product Reimagined Finalist. Passion fruit agua fresca with a bubbly, tangy, complex and delicious flavor. Less than 100 calories, made with real fruit, lightly bubbly and organic juices.
This one got a lot of shout outs behind the scenes— a staff favorite, if you will. It tastes like you're drinking an actual passion fruit - juicy and refreshing. Co-Founder Victor states: "As a first-generation Mexican immigrant, my native food & beverage culture played a huge part in my life. I've always noticed Mexican branded CPG products that poorly represented the diversity Mexican cuisine has to offer." Together with his Co-Founder and friend, Jordan, they created Bawi - the perfect combination of carbonation and traditional Mexican recipes.
You Might Also Like...