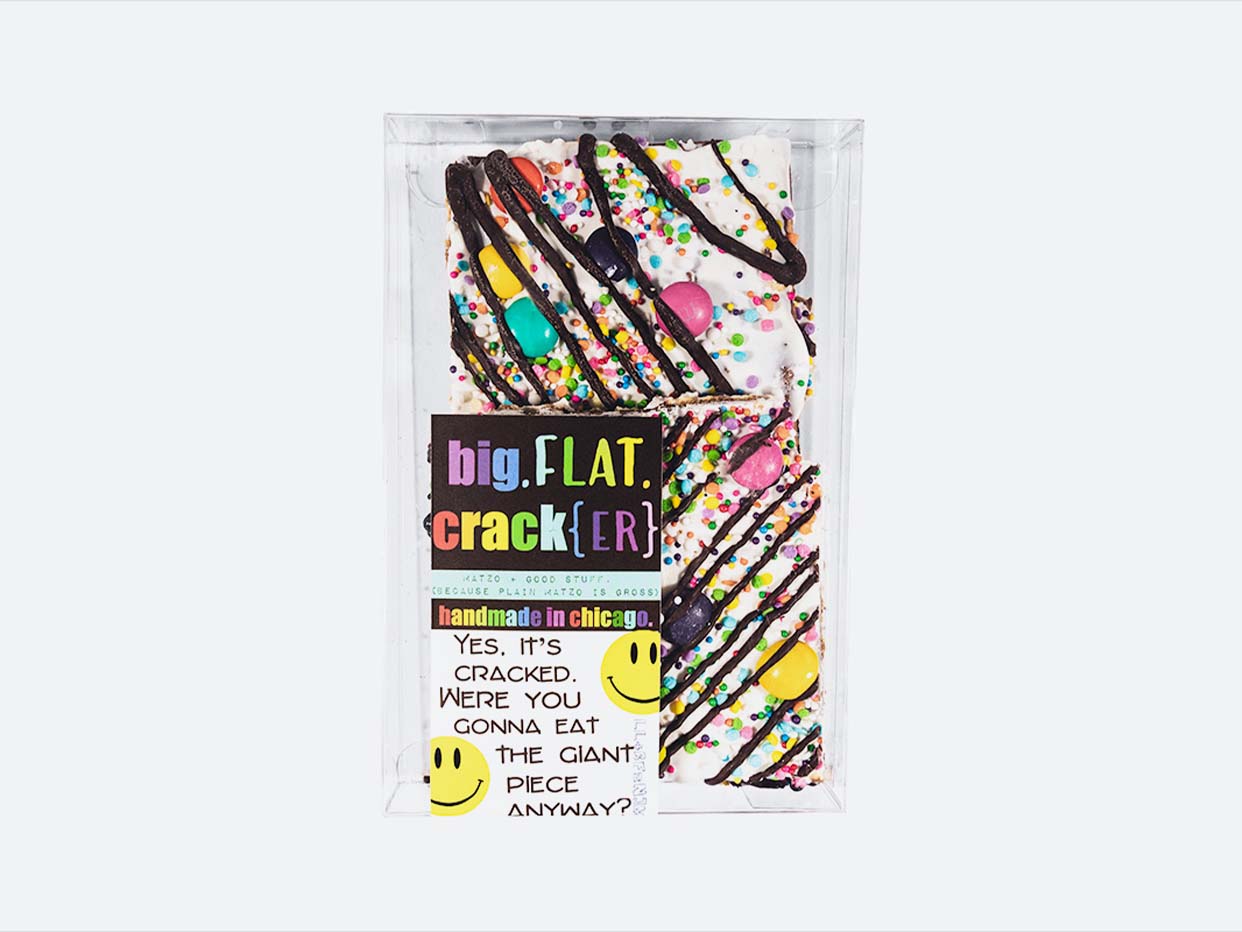 Big Fat Cookie Matzo - Chocolate Drizzle and M&M
$6.99  ·  

5 oz
30 min delivery · 5 min pickup
Matzah covered in a chocolate drizzle and heavily sprinkled with M&Ms. Break it into shareable pieces or keep the whole thing for yourself. Kosher.
Two friends and native Chicagoans have poured their creativity and love of baking into amazing, handmade, small-batched cookies. Inspired by family recipes and their own ingenuity, Big Fat Cookie packs big fat flavor into every bite.
You Might Also Like...