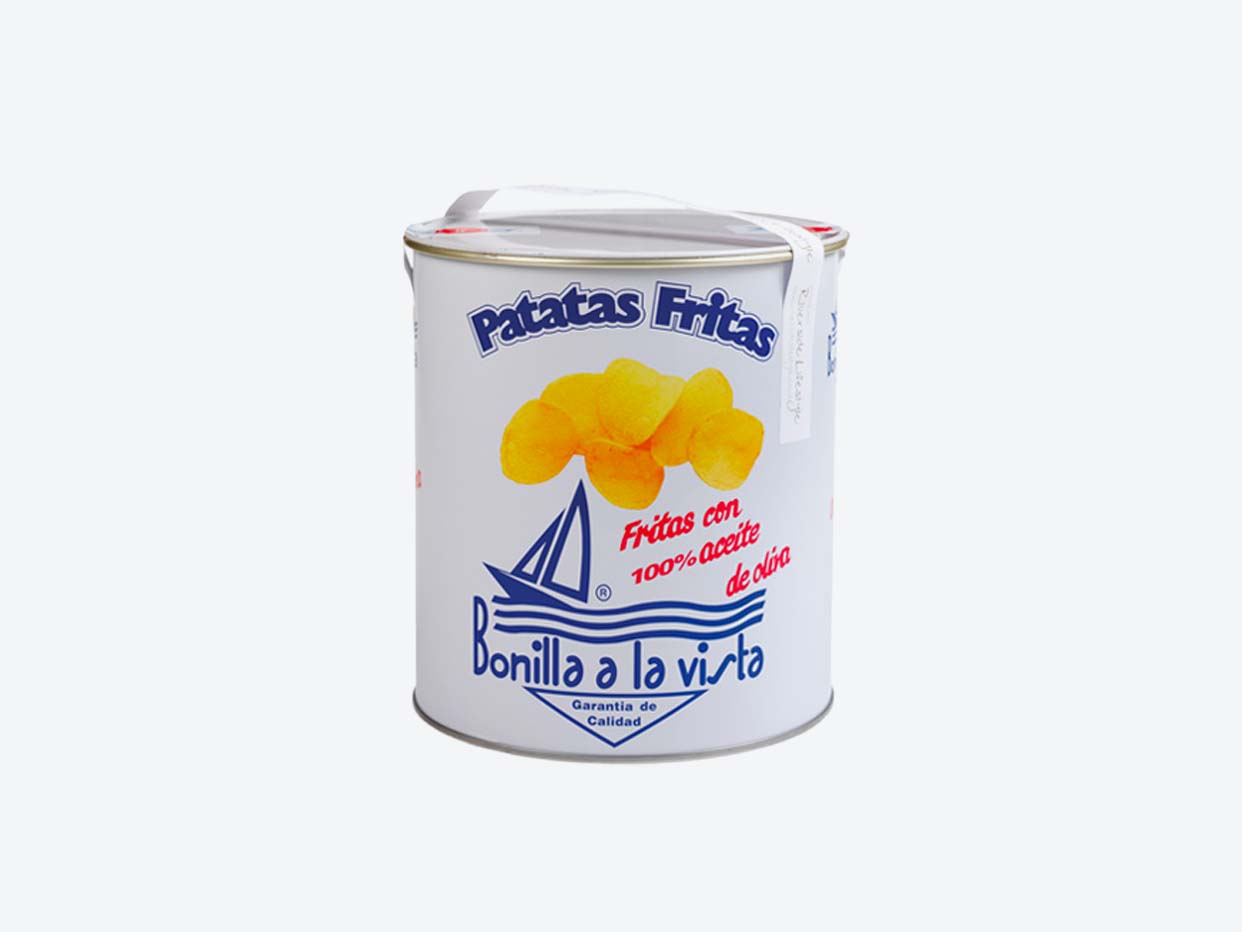 Bonilla a la Vista Potato Chips with Sea Salt Tin - Small
$35.99  ·  

9.7 oz
30 min delivery · 5 min pickup
Gourmet potato chips produced in Spain. Bonilla hand-picks each one of their potatoes from world class suppliers in Galicia, hand-slicing each one with calculated precision to maximize crunch vs. airiness. Cooked with olive oil for an extra layer of flavor! Contained in a large, travel-friendly, BPA-free tin.
Why You'll Love It:
Generation after generation, Bonilla has been handcrafting potato chips for a quality that you can see, feel, hear, smell, and taste. With a convenient travel handle, this tin of crisps is perfect from a backyard hangout with friends, to a fancier brunch with the in-laws.
You Might Also Like...