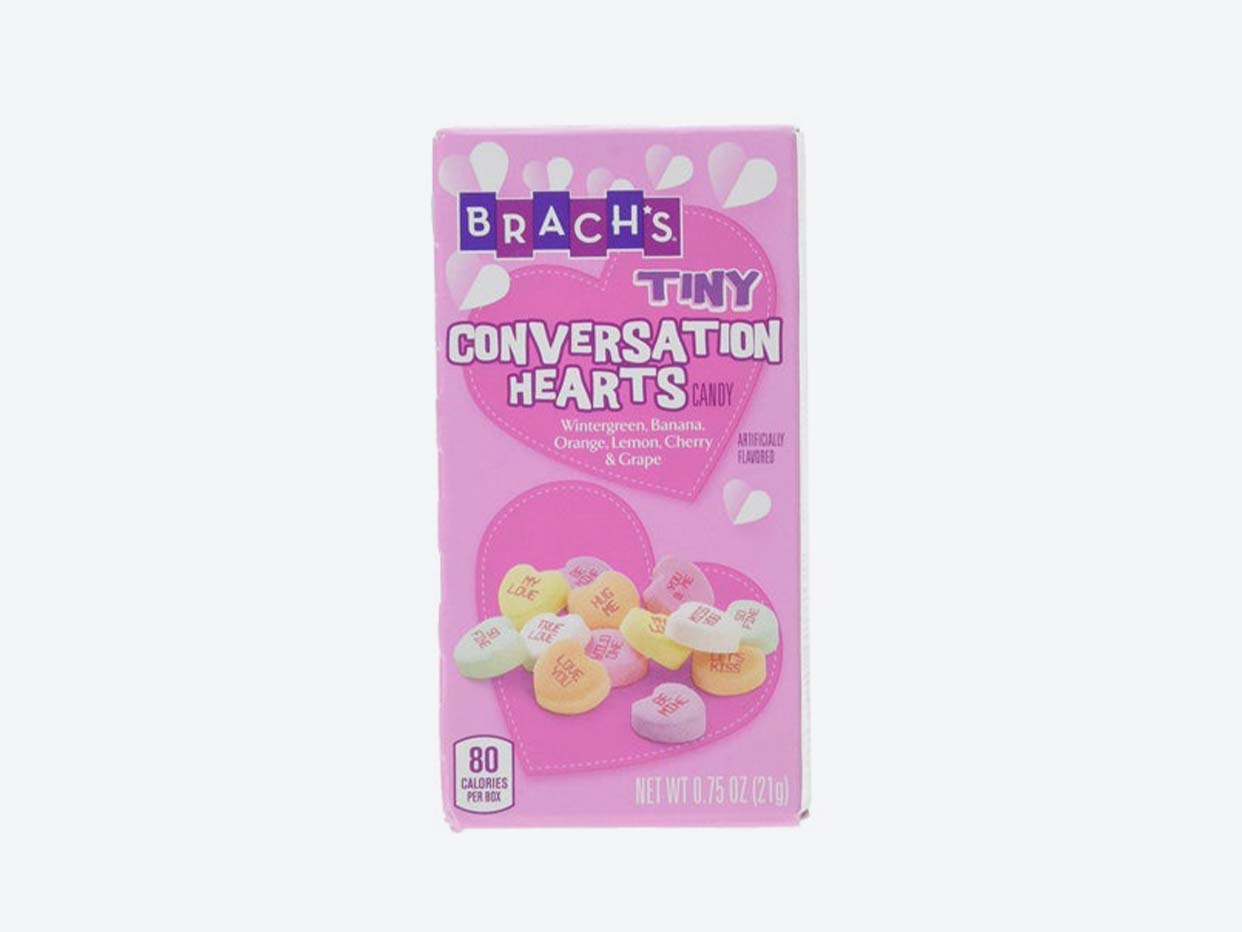 Brach's Conversation Hearts
$1.29  ·  

.75 oz box
30 min delivery · 5 min pickup
Festive and timeless heart-shaped candies with mini conversation-starters etched right in. Comes in wintergreen, banana, orange, lemon, cherry, and grape.
Why You'll Love It:
No shame, this is how we used to flirt in grade school, and they still slap today. Revive the classics like "Crazy 4 U" and "One & Only" that you used to trade in the classroom, and show this Valentine's Day some old-school love.
You Might Also Like...