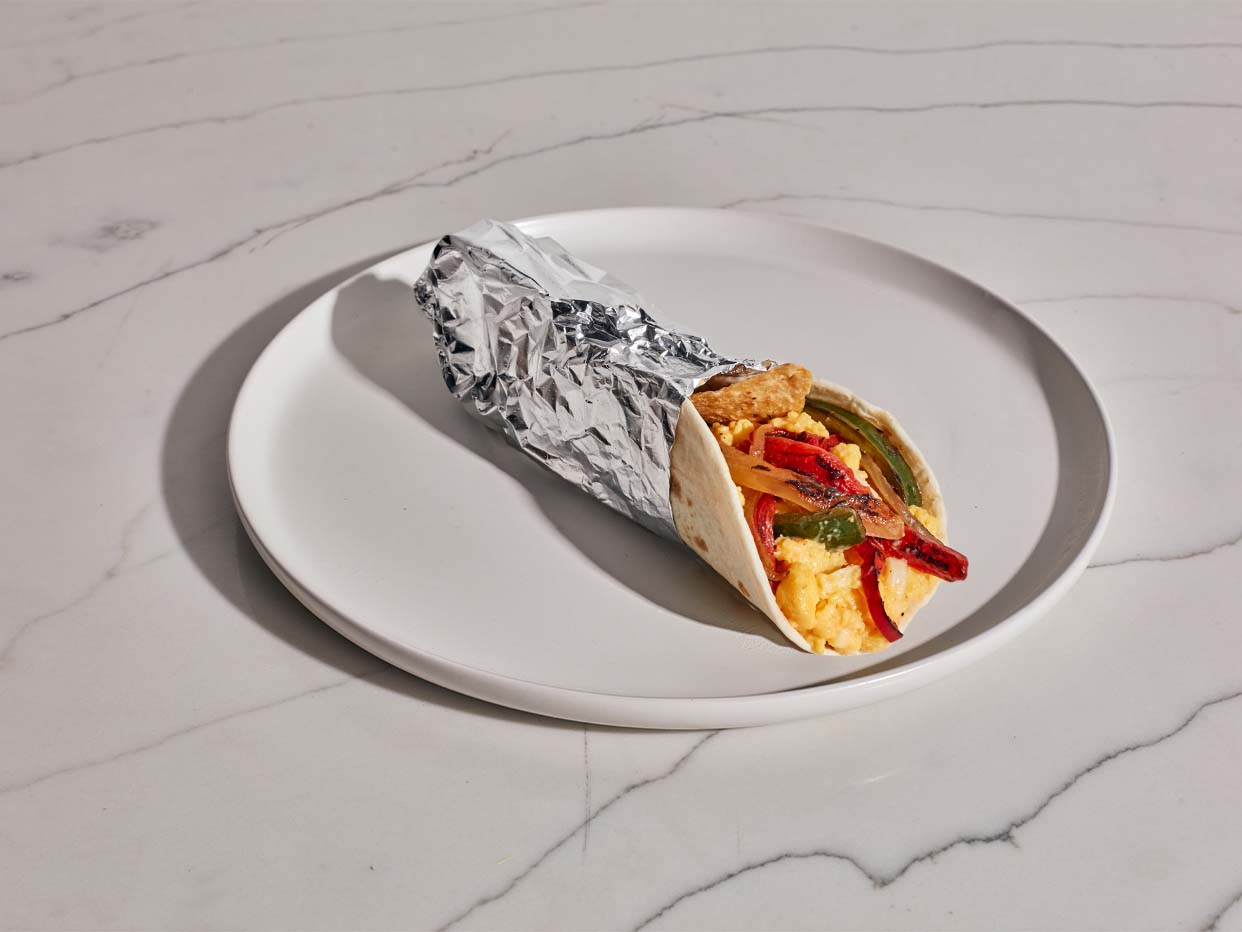 Breakfast Taco - Migas
$3.50  ·  

1 Migas Breakfast Taco
30 min delivery · 5 min pickup
Fire-roasted peppers and onions, jack cheese, and scrambled eggs. Made using organic, pasture-raised eggs from Vital Farms for the perfect fluff. Each one of our tacos is wrapped in handmade, preservative-free tortillas direct from Austin, TX. Vegetarian.
Make every morning a good morning with these Tex-Mex inspired favorites - the perfect grab 'n' go bite to start your day.
Perfect for:
Doing as little dishes as possible
You Might Also Like...