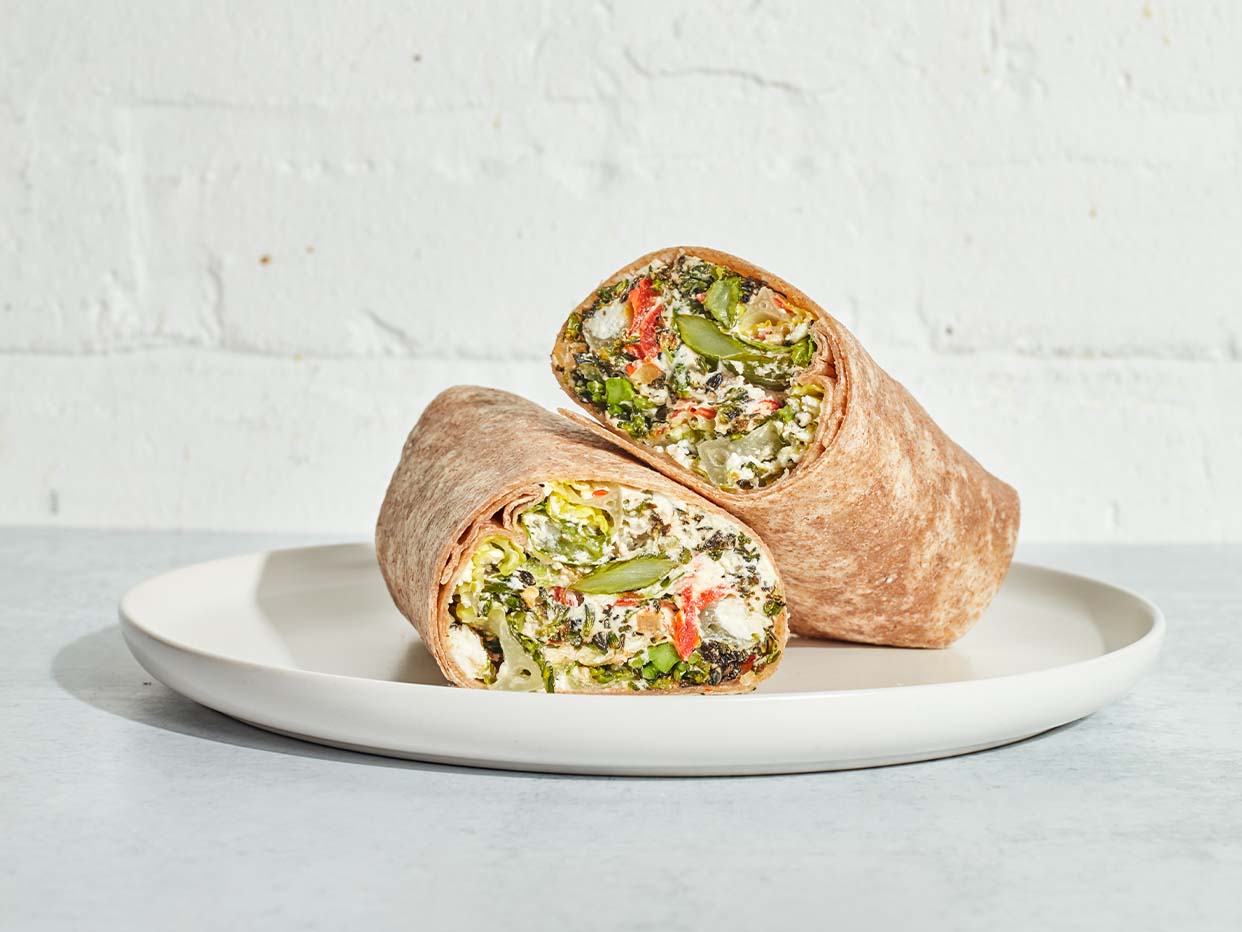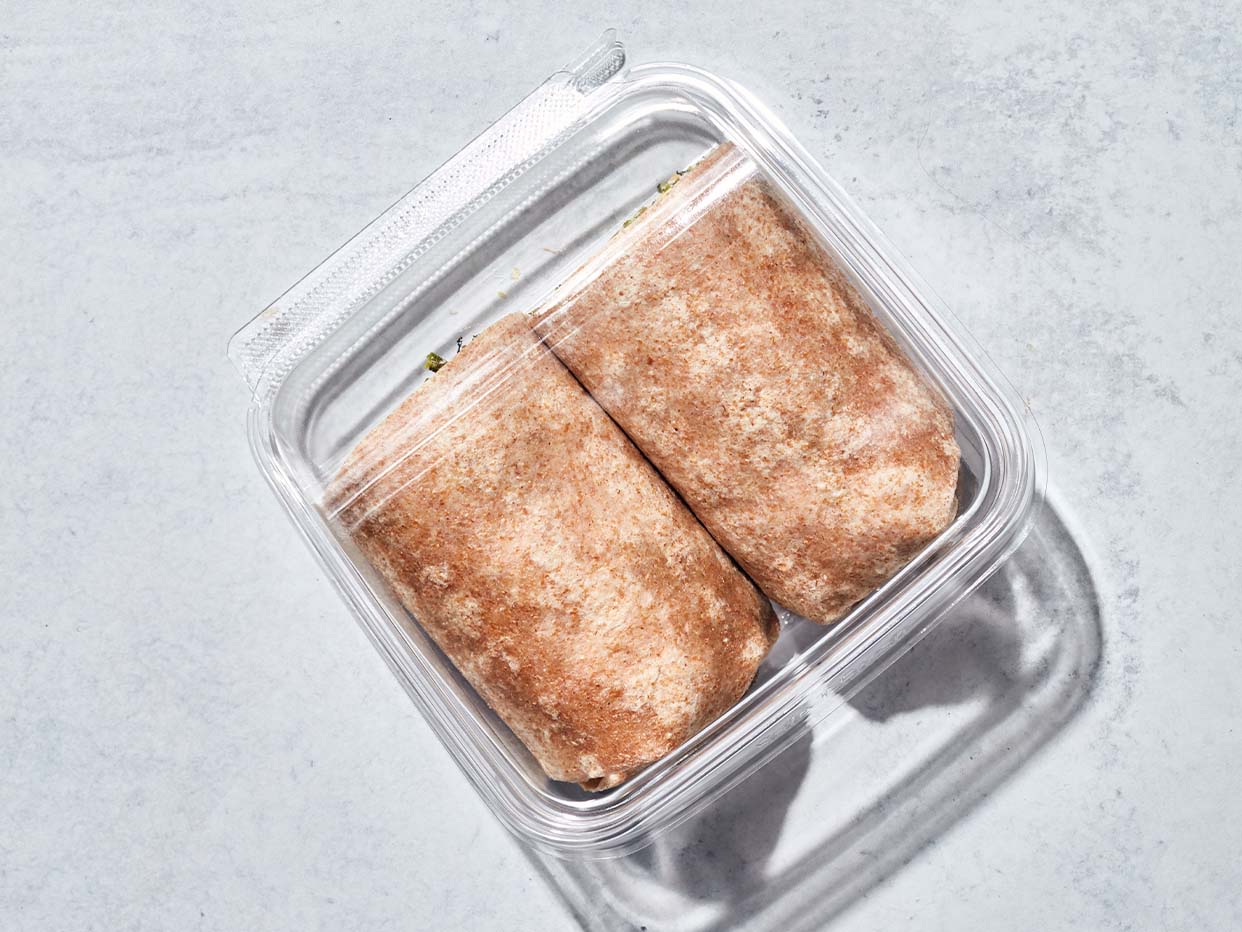 Broccoli Caesar Wrap
$8.99  ·  

9 oz
30 min delivery · 5 min pickup
We toss crunchy romaine, house-pickled peppers, locally-sourced goat cheese, and grilled broccolini in our own avocado caesar dressing. The final mixture is accented by homemade Moroccan preserved lemons before being wrapped in a whole wheat wrap. Try it warmed up! Vegetarian.
Why You'll Love It:
This is the crazily aromatic and Meditteranean vibe we're craving this time of year, so we made it ourselves. If money were no object, we'd eat grilled broccolini every day. The bitter char is a wonderful foil to the rich saltiness of the Moroccan lemons. And when paired with all the fresh greens and tart goat cheese, it's a simply sublime anytime-wrap that transcends morning, noon, and nighttime cravings.
Perfect for:
Doing as little dishes as possible
Vegetarian
Ingredients
Grilled broccoli, romaine, pickled peppers, lemon, goat cheese and avocado caesar dressing



You Might Also Like...