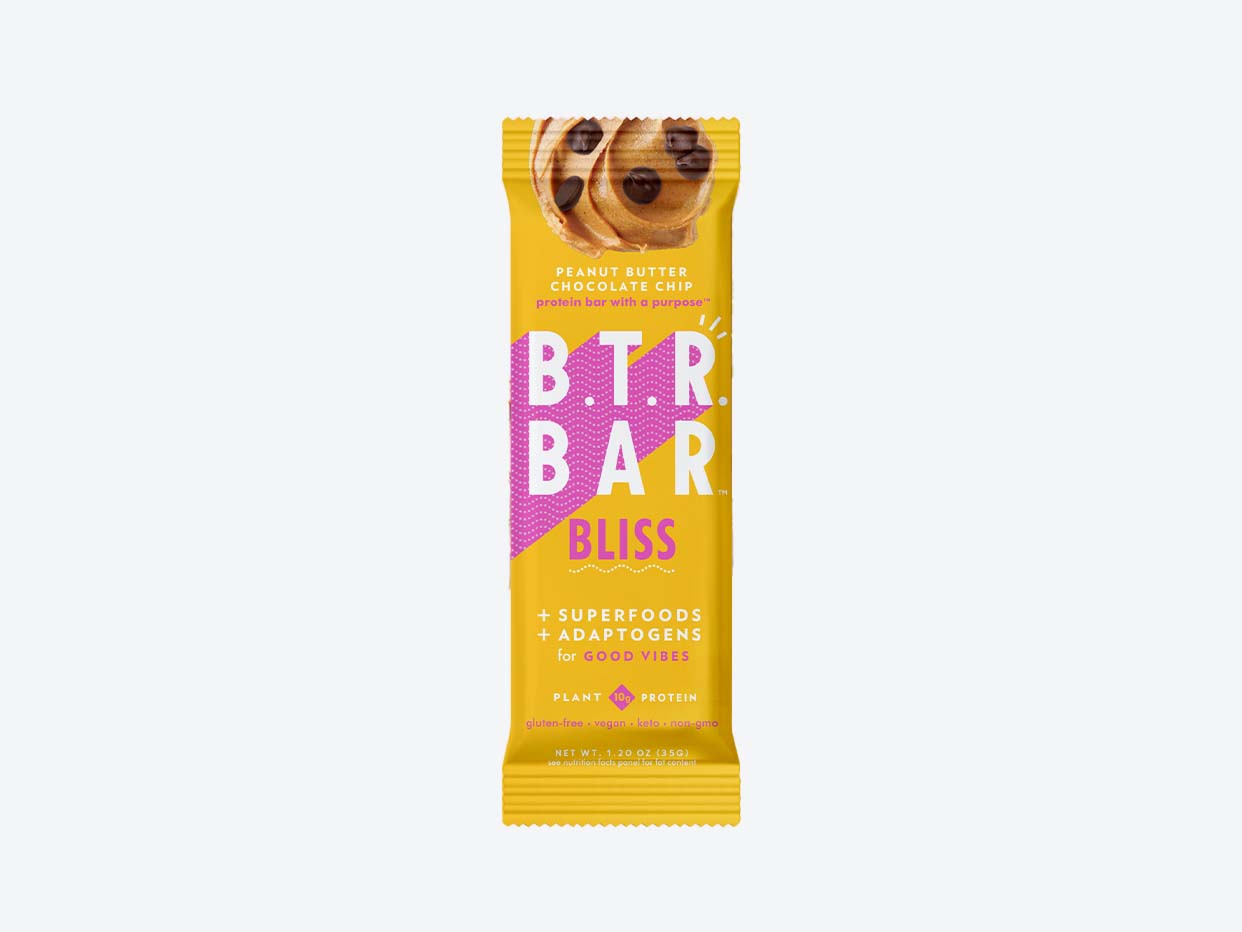 BTR Bar - Bliss
$2.99  ·  

1.2 oz
30 min delivery · 5 min pickup
Vegan peanut butter protein bars powered by reishi, pumpkin seed protein, cacao, almond protein, monk fruit, and vanilla. Entirely plant-based from adaptogenic, clean, and functional ingredients.
Why You'll Love It:
Nothing boosts our mood more than creamy peanut butter, decadent cacao chips, pumpkin seed protein, and reishi mushroom. It tastes just like a soft-baked peanut butter cookie, while using the power of cacao and reishi to boost chill vibes.
You Might Also Like...