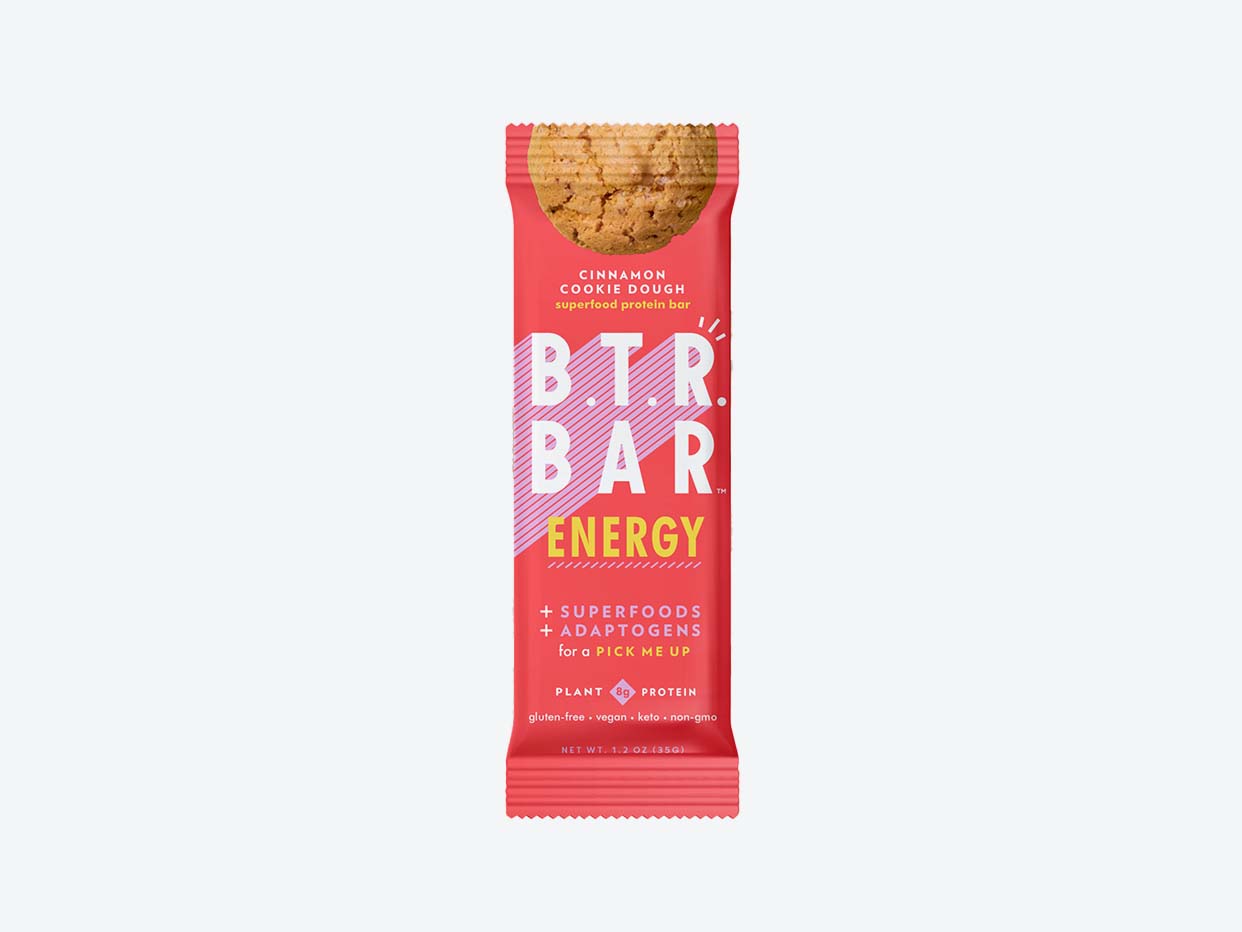 BTR Bar - Energy
$2.99  ·  

1.2 oz
30 min delivery · 5 min pickup
Vegan cashew and almond butter protein bars powered by Maca, cordyceps, cinnamon, monk fruit, and vanilla. Entirely plant-based from adaptogenic, clean, and functional ingredients.
Why You'll Love It:
A healthier headspace is a snack time away, and that's not just us trying to make a clever tagline for them. We're firm believers in BTR and the power that functional ingredients can play in our day-to-day, and adding these bars to the commute, the workout routine, or the whatever-snack drawer has been instrumental to our health game.
You Might Also Like...