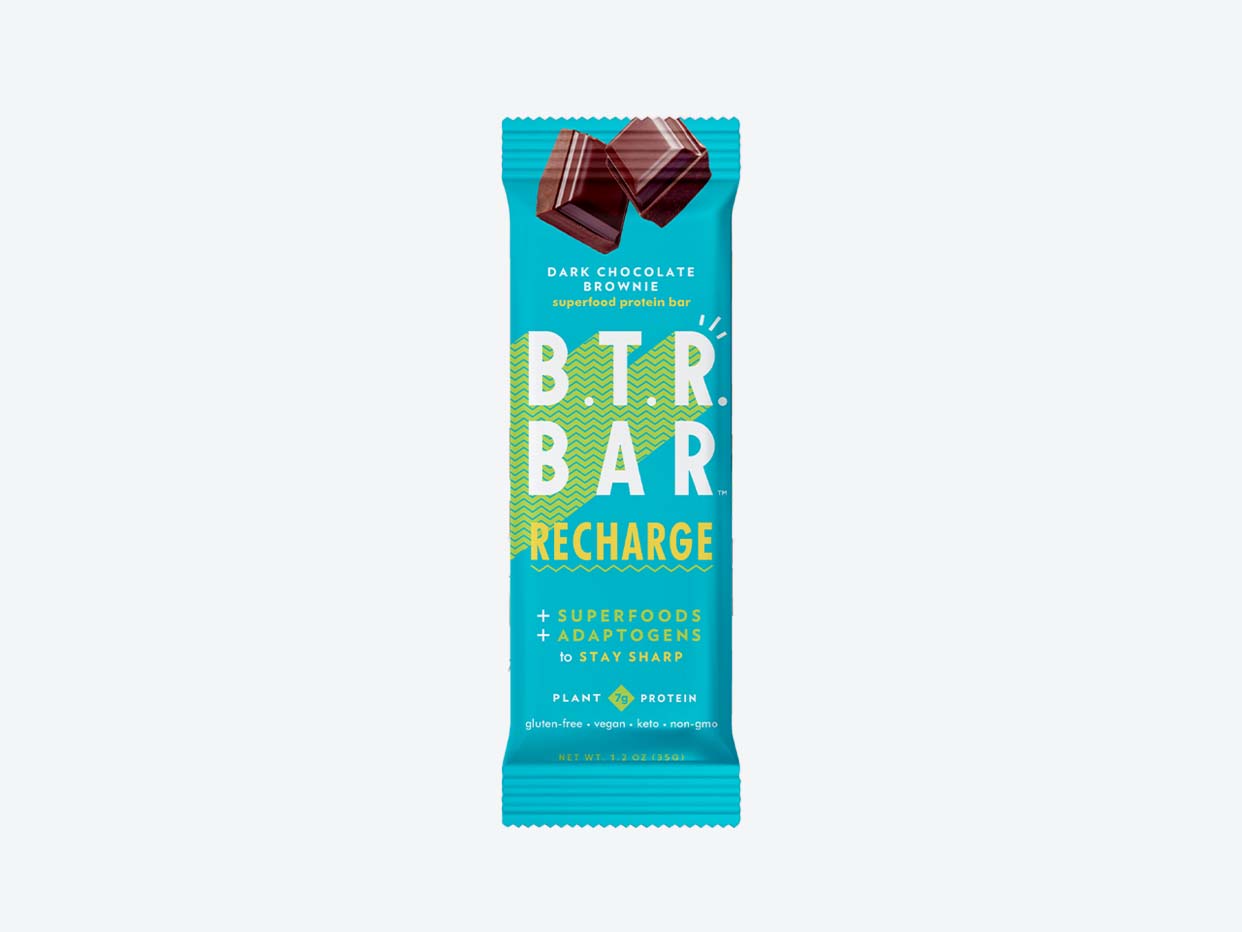 BTR Bar - Recharge
$2.99  ·  

1.2 oz
30 min delivery · 5 min pickup
Vegan cashew and almond butter protein bars powered by MCT oil, cacao, spinach, kale, monk fruit, and vanilla. Entirely plant-based from adaptogenic, clean, and functional ingredients.
Why You'll Love It:
If a chocolate bar and a brownie had a plant-based, adaptogenic baby it'd be this. It's light enough to boost your pre workout, and filling enough for that afternoon snack to keep satiated for hours.
You Might Also Like...