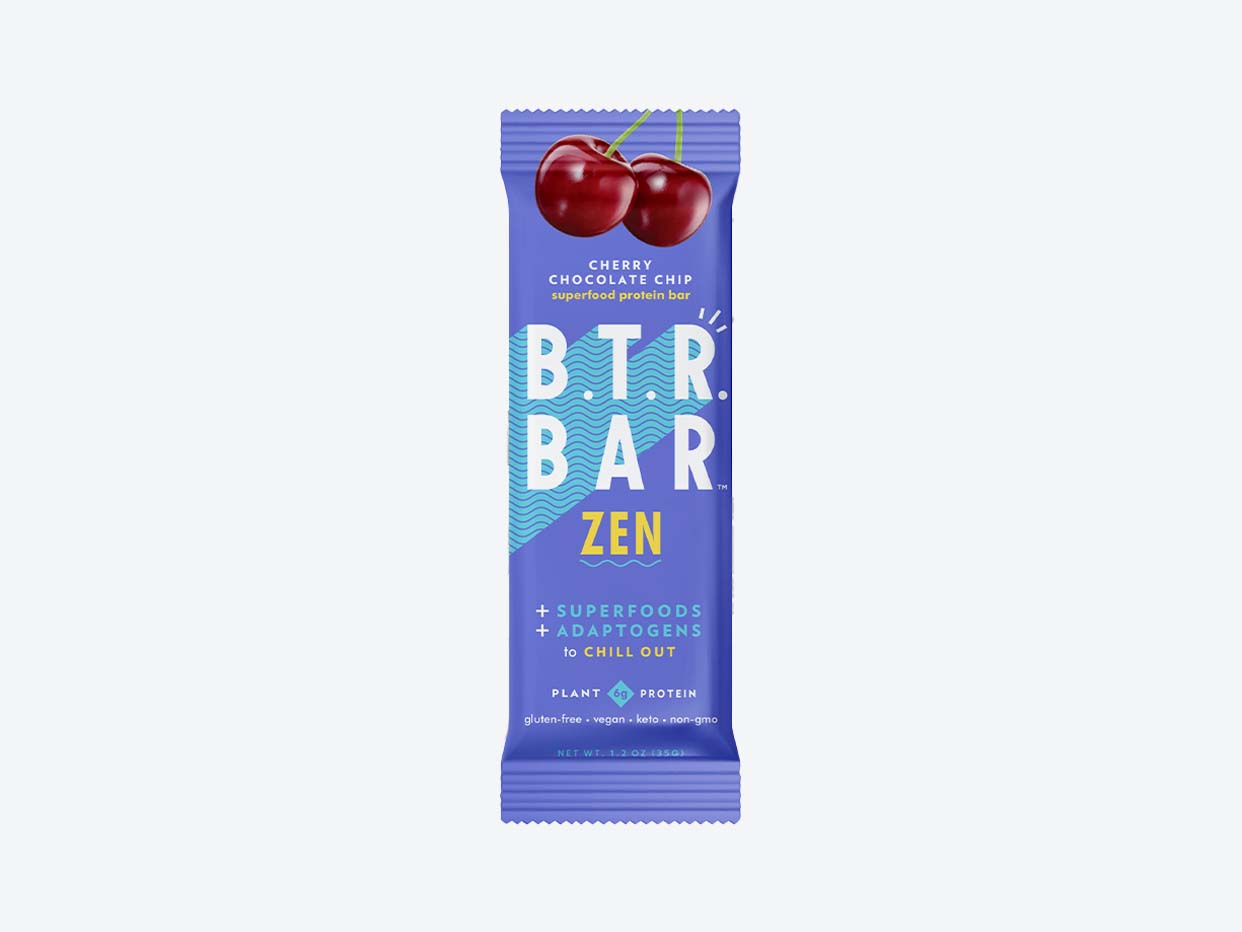 BTR Bar - Zen
$2.99  ·  

1.2 oz
30 min delivery · 5 min pickup
Vegan cashew and almond butter protein bars powered by reishi, tart cherries, pumpkin seeds, monk fruit, chocolate chips, and vanilla. Entirely plant-based from adaptogenic, clean, and functional ingredients.
Why You'll Love It:
We see you. We taste you. BTR breaks the mold both in ingredients and in flavor from other "better for you" protein bars. Plus Zen is specifically formulated to help you chill out and quiet a flustered mind. Take one after the gym or the morning commute.
You Might Also Like...