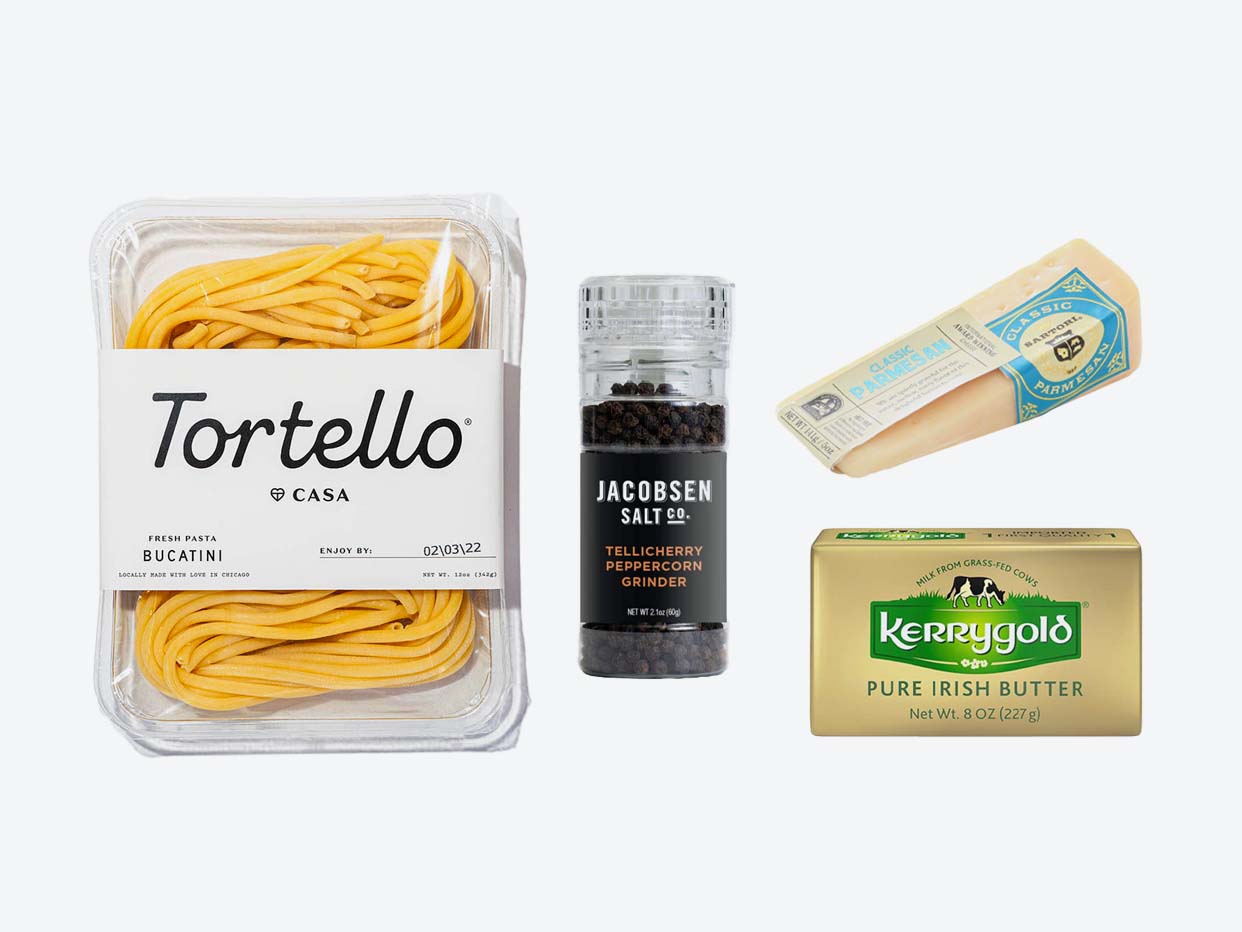 Bucatini Cacio e Pepe Meal Kit
$30.15  

$33.50

  ·  

1 Bundle
30 min delivery · 5 min pickup
Current offer:
10% off Full Meal Bundles
Everything needed for a rustic, authentic Cacio e Pepe is right here. Featuring Tortello's handmade Bucatini pasta, Jacobsen's premium peppercorn grinder, a wedge of Sartori's authentic parmesan cheese, and Kerrygold's pure Irish butter to toss it all in.
Why You'll Love It:
Literally meaning "cheese and pepper," we like to think of this as a stripped-down mac and cheese. (1) Melt 4TBS of butter into a skillet, pan, or dutch oven while your pasta boils. (2) Stir in 2TSP of ground pepper to the butter until toasted. (3) Add 1 cup of reserved salty pasta water to your butter-pepper mixture until simmering. (4) Add your pasta, a bit more butter, and 1.5 cups of grated parm before lowering the heat and tossing it all together. Serve it as soon as it's glossy, silky, and delicious. (5) Take a pic and add "culinary professional" to your LinkedIn.
Perfect for:
Date Night good-good
Making something extra delicious