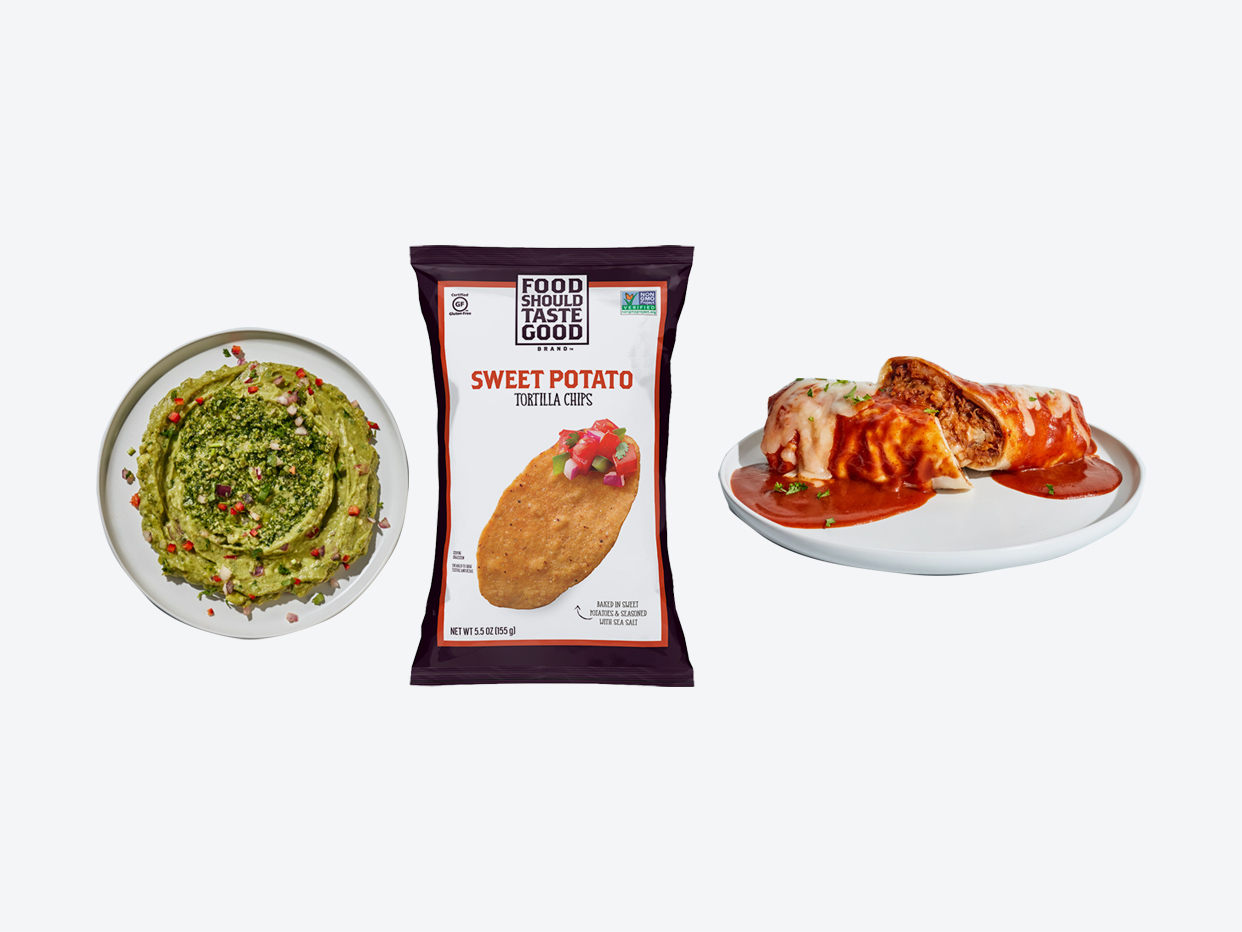 Burritos & Guac
$16.20  

$18.00

  ·  

1 Bundle
30 min delivery · 5 min pickup
Current offer:
10% off Full Meal Bundles
A bulked up lunchtime trio staring our very own Burrito Suiza, homemade with braised short rib, enchilada sauce, and cheese with a side of rice, beans, and sour cream. Paired effortlessly with crunchy sweet potato chips tortilla chips, and our scratch-made Guacamole.
Find us a more filling, complementing, and soul-warming lunchtime that will be at your door in 30 minutes with this price: we'll wait. We'd advise splitting this with a friend, because aside from the generous serving of chips and guacamole, this is what we call a "fork burrito": saucy, tender, and thicc made specifically for the couch with savory gourmet ingredients. Paired with the crunchy reprieve of sweet potato chips and our zesty guac to keep the palate entertained, and it's the easiest way into one of those, "oh, that hits the spot," moments.
Perfect for:
Making something extra delicious