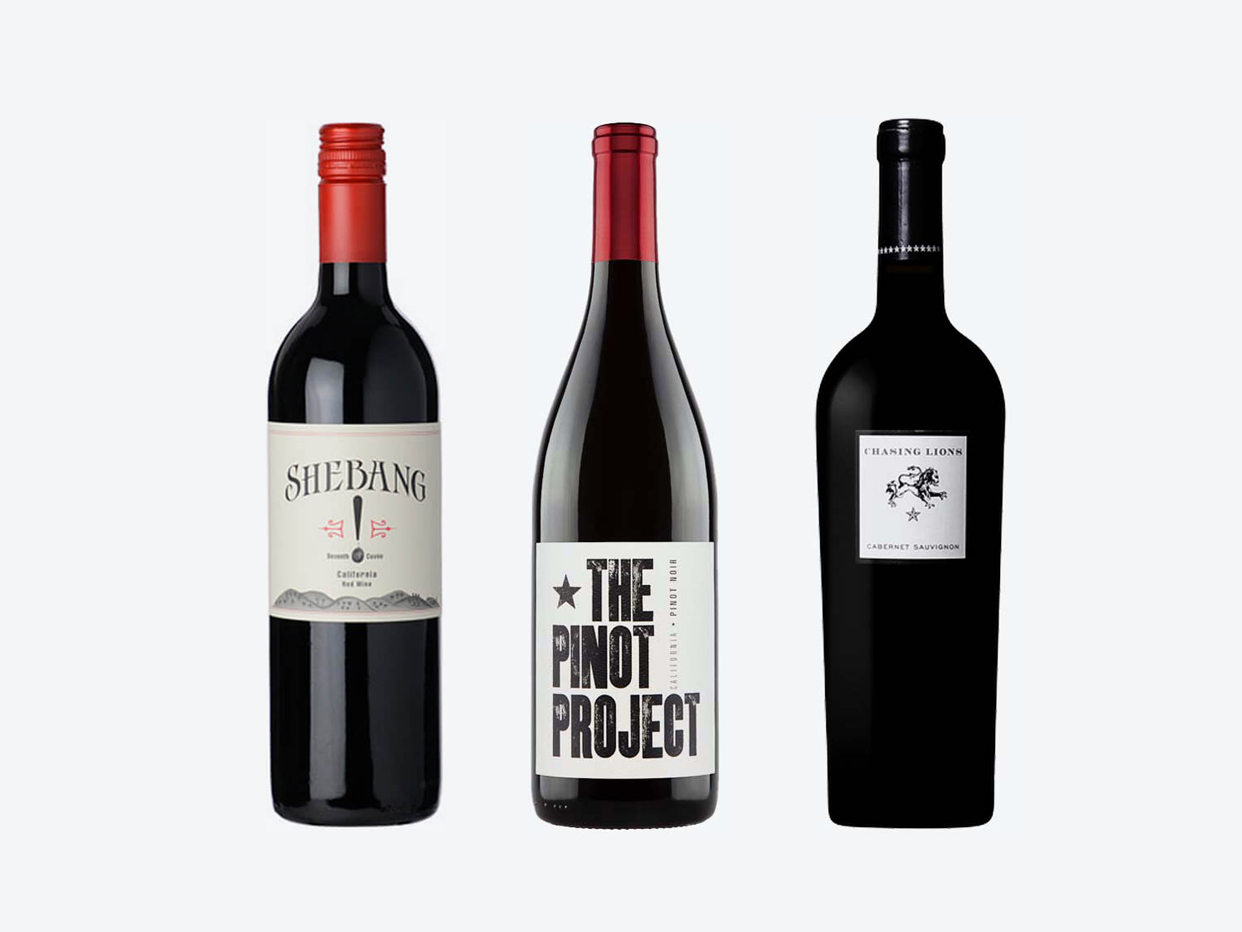 Cabernet, Pinot & Red Blend
$41.39  

$45.99

  ·  

1 bundle
30 min delivery · 5 min pickup
Current offer:
10% off Featured Wine Bundles
A quick exploration of everything "Red Wine" in California: Pinot, Cab, and Blend. This trio features Shebang's Red Blend, The Pinot Project's Pinot Noir, and Chasing Lions' Cabernet Sauvignon.
Why You'll Love It:
No this isn't the set up to a punchline. We just wanted to give our California shortlist of the "holy trinity." Because when shopping for red it's safe to pull from the three most popular varieties.