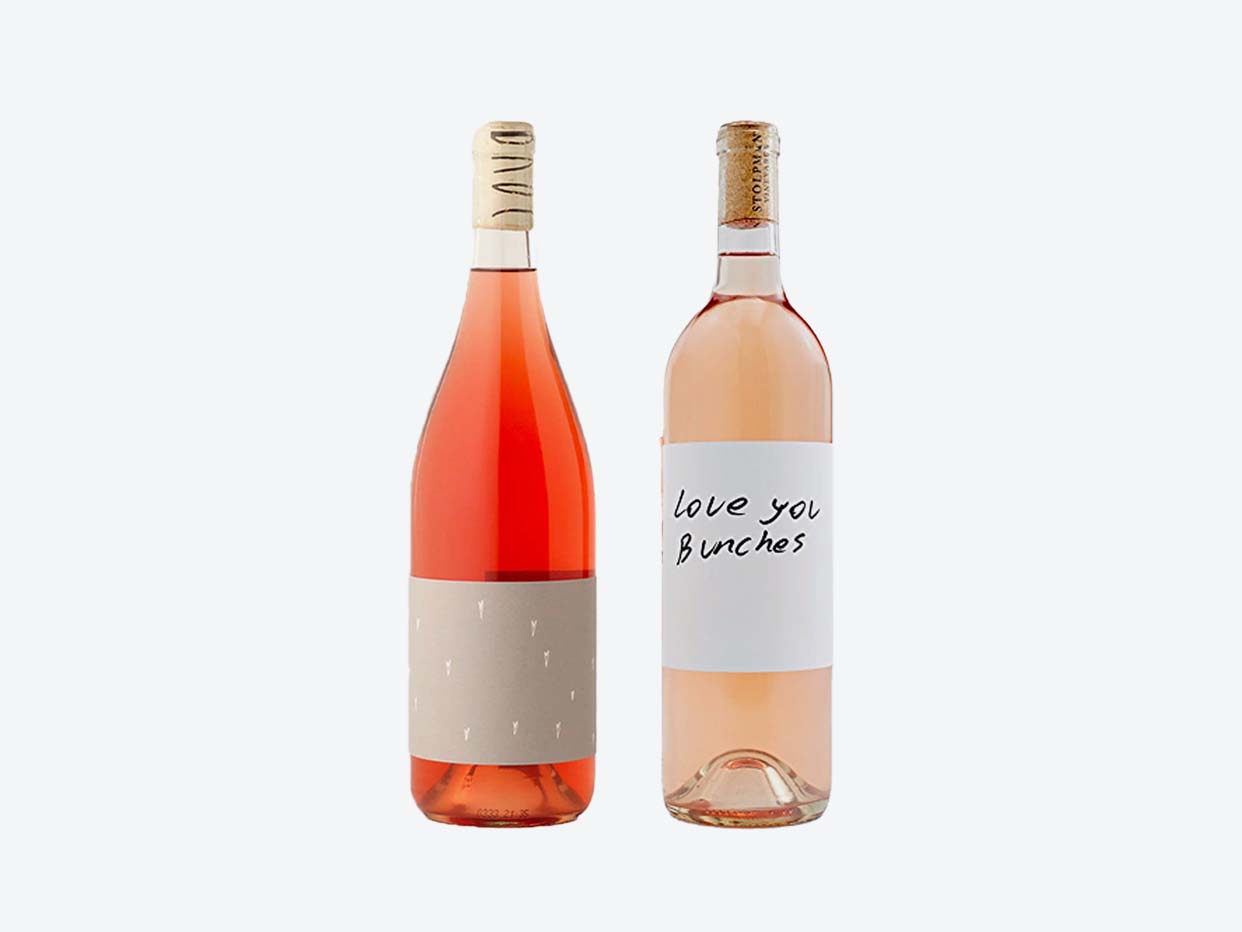 California Rosé - Duo
$40.49  

$44.99

  ·  

1 bundle
30 min delivery · 5 min pickup
Current offer:
10% off Everyday Wine Bundles
Sample two of our favorite Rosés from California. Features Love You Bunches whole-cluster Rosé, and Broc Cellars' Rosé.
Why You'll Love It:
Both of these are intensely unique in their own right: Love You Bunches is a "whole-cluster" wine, meaning the grapes are fermented with the stem on to impart an extra layer of depth, hue, and flavor. Broc Cellars, on the other hand, is a from a Berkley garage winery that we're super jazzed about, all made organically in small batches from one of the region's up-and-coming winemakers.
In this Bundle: