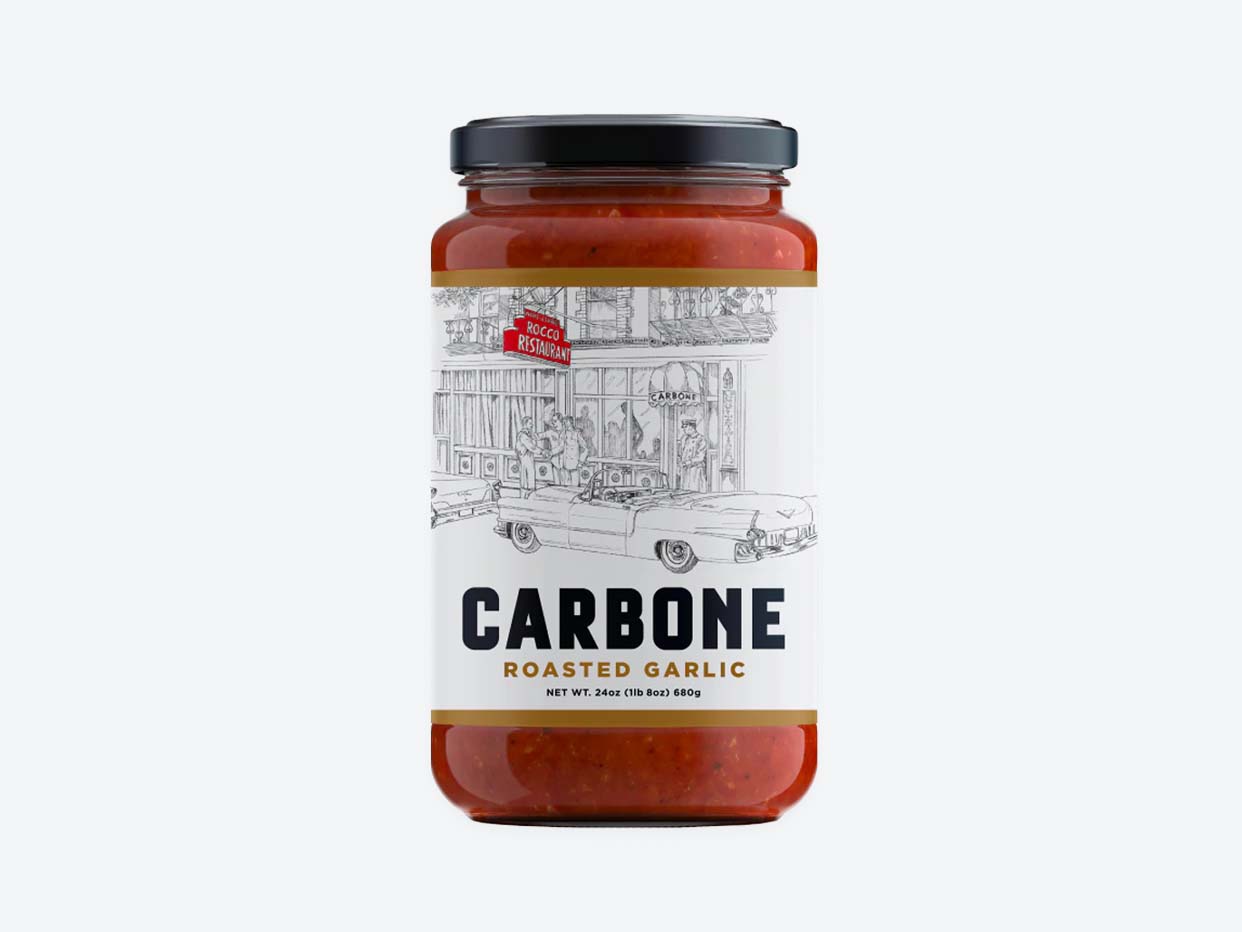 Carbone - Roasted Garlic Sauce
$9.99  ·  

24 oz
30 min delivery · 5 min pickup
Carbone's Michelin-starred, handcrafted roasted garlic sauce, made from ingredients sourced from Italy. Rooted in mid-20th century Italian cuisine with a nod to the brilliant talent and technique of today.
Why You'll Love It:
Much like the sauce that they began to jar amidst the pandemic, Carbone is an elegant, no-frills, and unpretentiously delicious restaurant on all of our NYC bucket lists. Now that they ship their incredible gravy nationwide, we're cooking Chef-worthy pasta nights right out of our pantry.
Perfect for:
Date Night good-good
Make a Quick Meal
You Might Also Like...