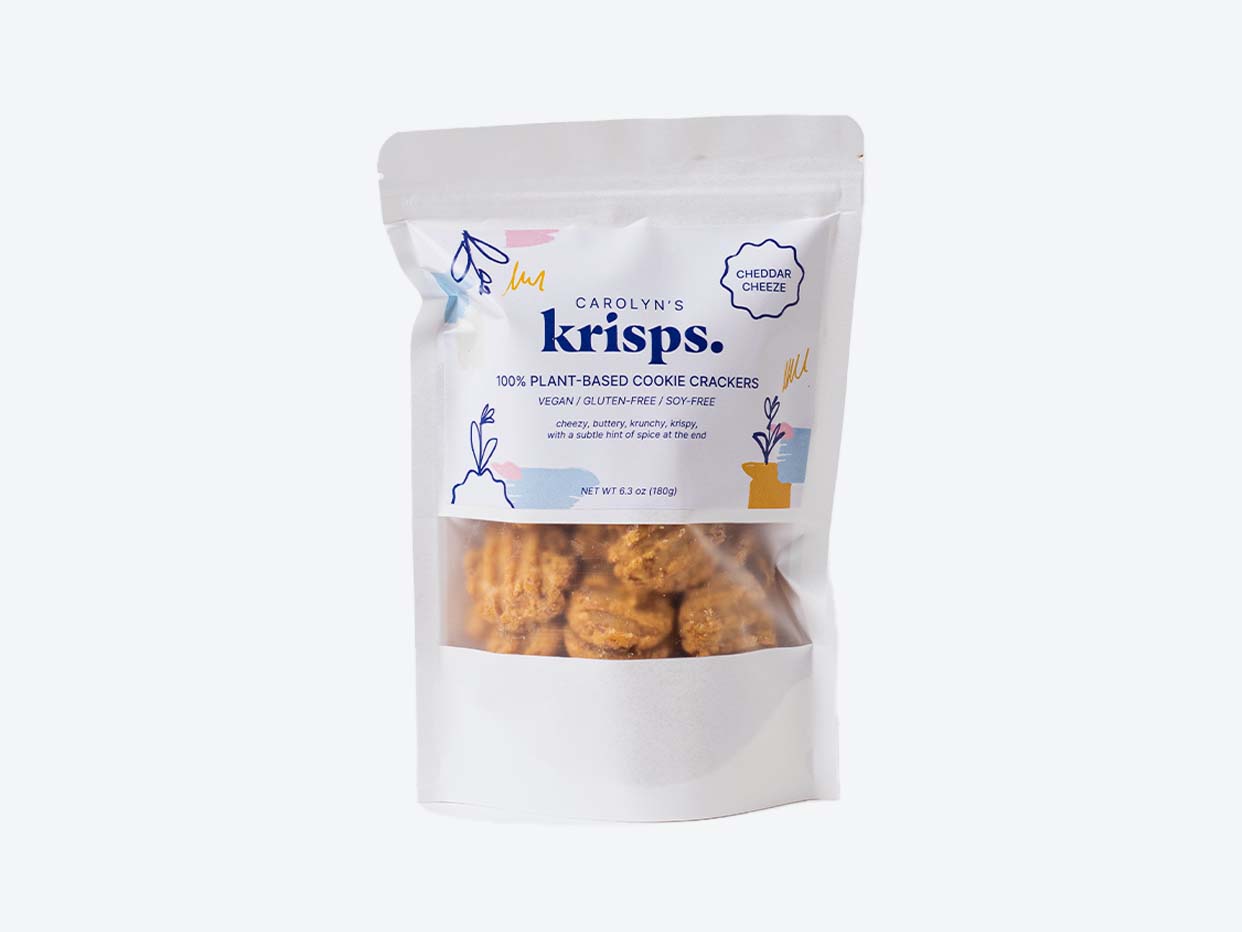 Carolyn's Krisps - Cheddar Krisps
$9.99  ·  

6.3 oz
30 min delivery · 5 min pickup
100% plant-based snack with the looks of a cookie but the crunch and crispiness of a cracker. Made with a savory vegan "cheese" blend and spices. Gluten and soy-free. Vegan.
Why You'll Love It:
We all know by now that the future of food is in plants. Carolyn's Krisps is down with this, too, which is why they made the best version of a vegan, plant-based snack that combines sweet with savory. With a little dash of spice mixed in, think of these as goldfish in cookie form with a kick. Perfect for snacking by the bowl, or dunking in your soup.
You Might Also Like...