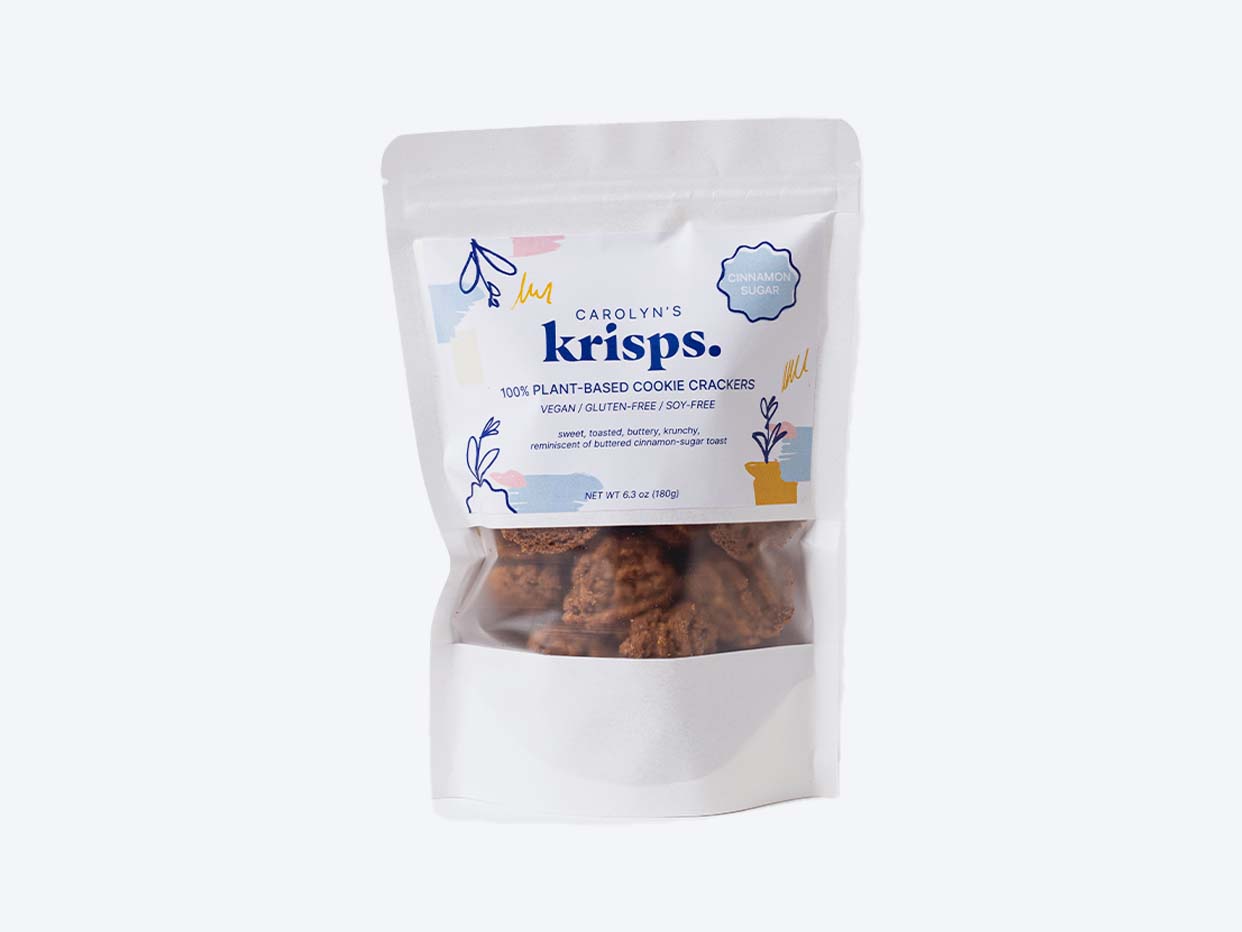 Carolyn's Krisps - Cinna Krisps
$9.99  ·  

6.3 oz
30 min delivery · 5 min pickup
100% plant-based snack with the looks of a cookie but the crunch and crispiness of a cracker. Made with cinnamon, spices, organic coconut sugar, and vegan "cheese." Gluten and soy-free. Vegan.
Why You'll Love It:
It's giving us the vibe of adult Cinnamon Toast Crunch, but somehow crunchier, healthier, and vegan-friendly. We don't know the secret, but why question a beautiful thing? Just pop these open, get that aroma of real cinnamon and coconut sugar, and pair with a glass of your favorite milk alt. Save some for pals (if you want).
Perfect for:
Satisfying my Sweet Tooth
Upping my pantry game
You Might Also Like...