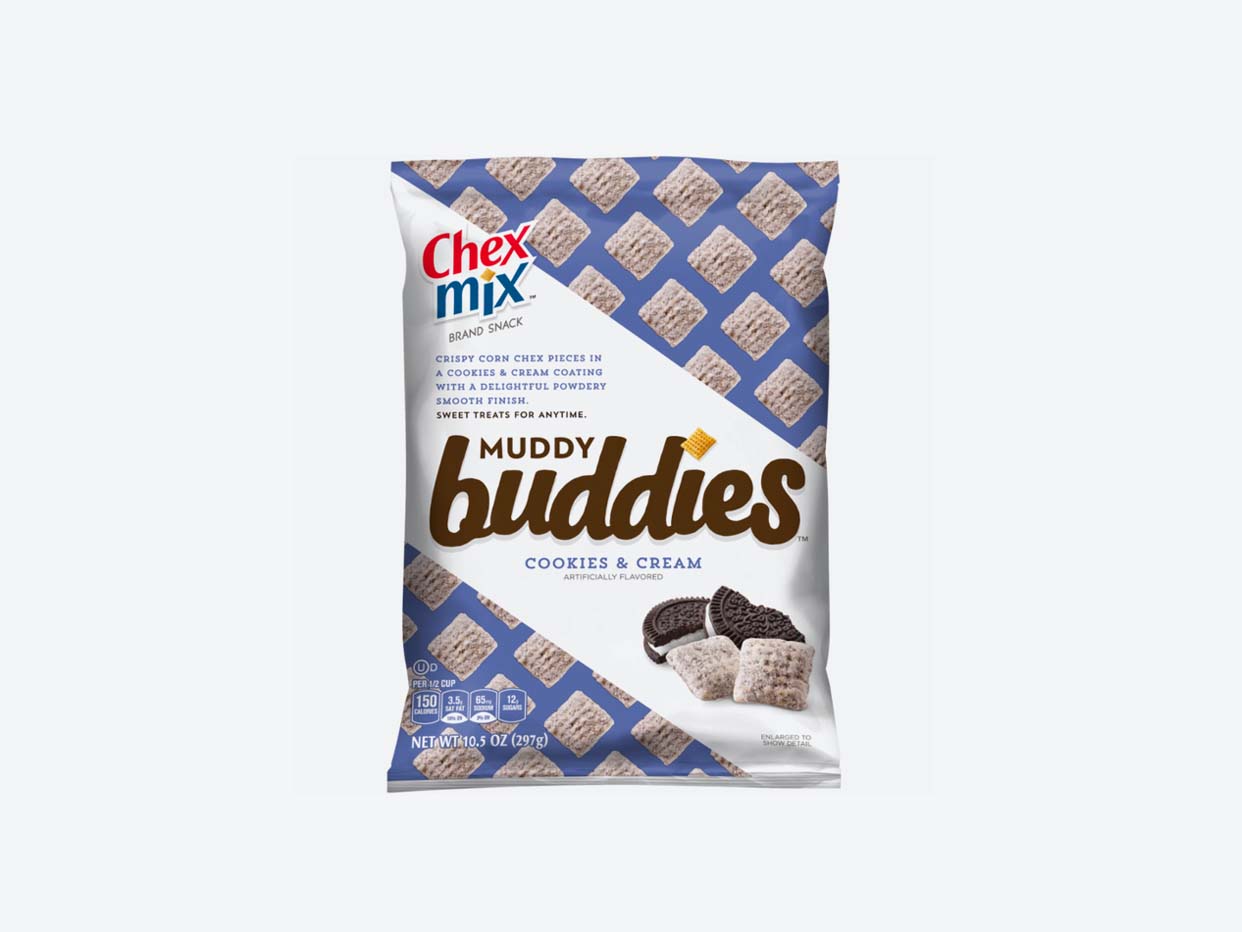 Chex Mix Muddy Bites - Cookies & Cream
$2.99  ·  

4 oz
30 min delivery · 5 min pickup
Crunchy corn Chex bites coated with delicious cookies and cream flavor, then dusted with a sweet powdery finish. The classic Chex pieces with an irresistibly sweet flavor.
Why You'll Love It:
Chex Mix knows that when a snack craving hits, you want options. That's why they offer a range of products and flavors to satisfy any sweet or savory taste. Get into the Mix today.
You Might Also Like...