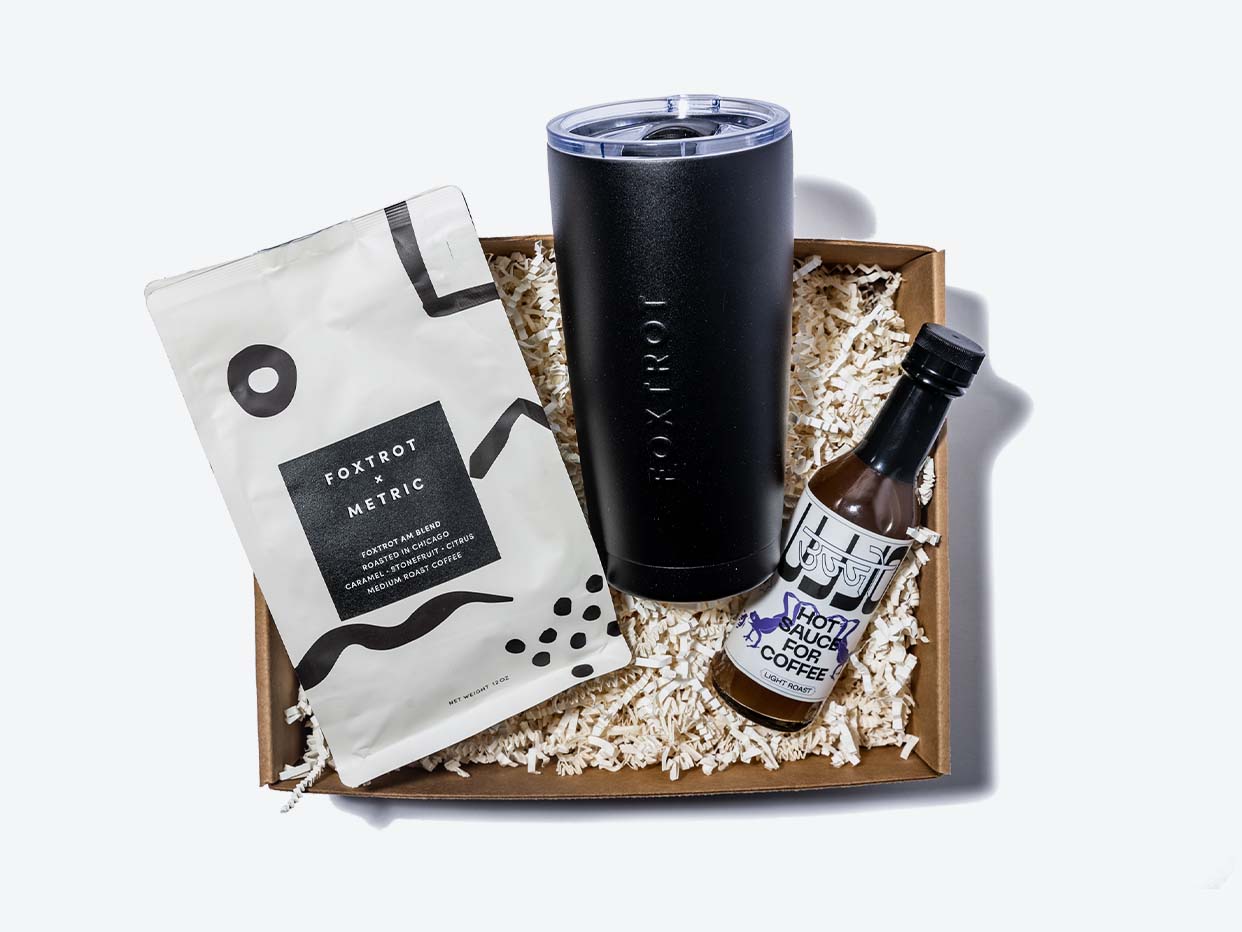 Chicago Caffeine Fix
$49.99  ·  

1 Gift Box
30 min delivery · 5 min pickup
A caffeinated gift box for the coffee-loving person in your life. Features a bag of our Chicago coffee roaster's house blend (ground beans), a custom insulated tumbler with a sliding-spout lid, and Ujjo's "Hot Sauce for Coffee - Light Roast Blend."
And yes, that's actually hot sauce for your coffee. Your pal could always use more coffee and matching paraphernalia in the kitchen. The tumbler alone is a long-lasting, multi-purpose vessel for keeping 'joe hot or cold brew cool. Paired with Metric's famous AM Blend and a dab of Ujjo's hot, gingery, earthy sauce, their wakeup call just got some major TLC.
You Might Also Like...