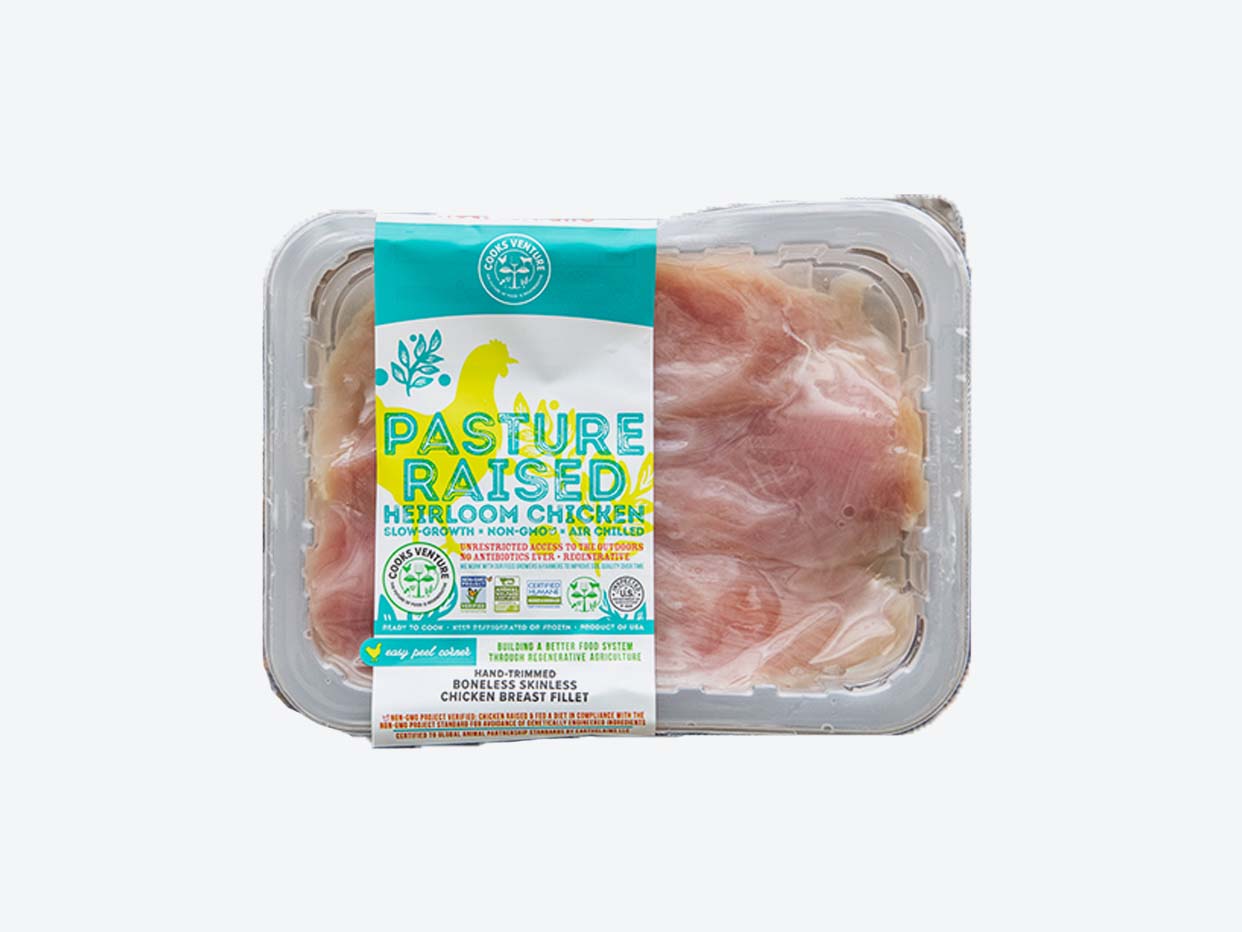 Cook's Venture - Chicken Breast
$9.99  ·  

1 lb
30 min delivery · 5 min pickup
100% pasture-raised, boneless and skinless chicken breasts. Non-GMO.
Why You'll Love It:
Cooks Venture chicken is not your ordinary chicken. In fact they're a whole different breed (you know what we mean). Their heirloom birds are pasture-raised, living outdoors in the Arkansas sunshine. They eat a diverse blend of Non-GMO feed in addition to plenty of insects and natural foliage on our regenerative farm.
You Might Also Like...