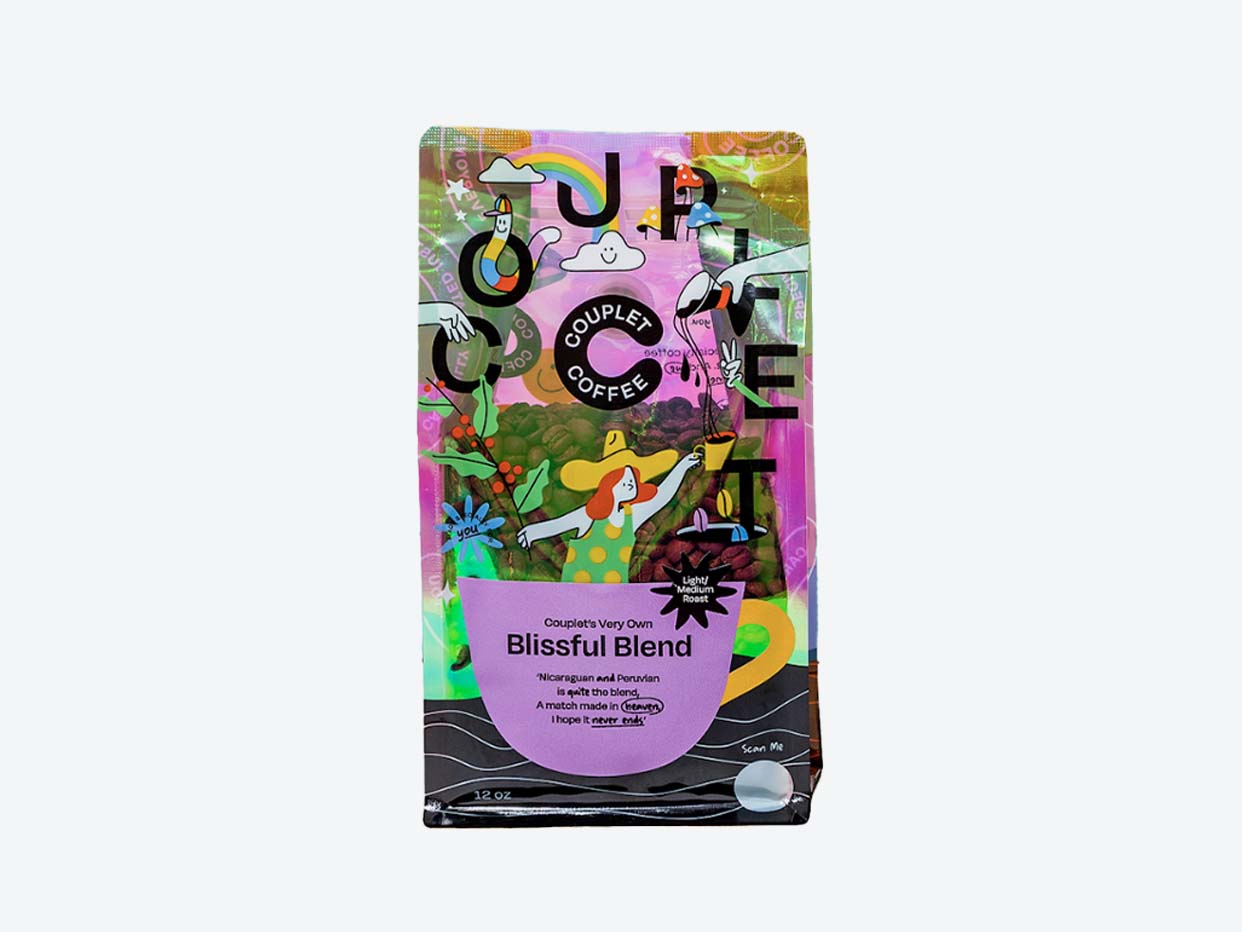 Couplet Coffee - The Blissful Blend
$18.99  ·  

12 oz
30 min delivery · 5 min pickup
Cherry Bombe Women in Food Finalist. The Blissful Blend is Couplet's signature ground coffee blend of Nicaraguan and Peruvian beans. The Nicaraguan beans are sourced directly from the family-run Fincas Mierisch farm, while the Peruvian beans are from San Ignacio.
Why You'll Love It:
Queer, woman-owned, and built for everyone, Couplet was created to make great coffee more fun and approachable. They skip the pretentious tasting notes and gatekeeping and get right to the good part - ridiculously delicious coffee you can prepare however the f*ck you like. Beautiful branding with product sourced ethically from small family farms, it's hard not to love!
You Might Also Like...