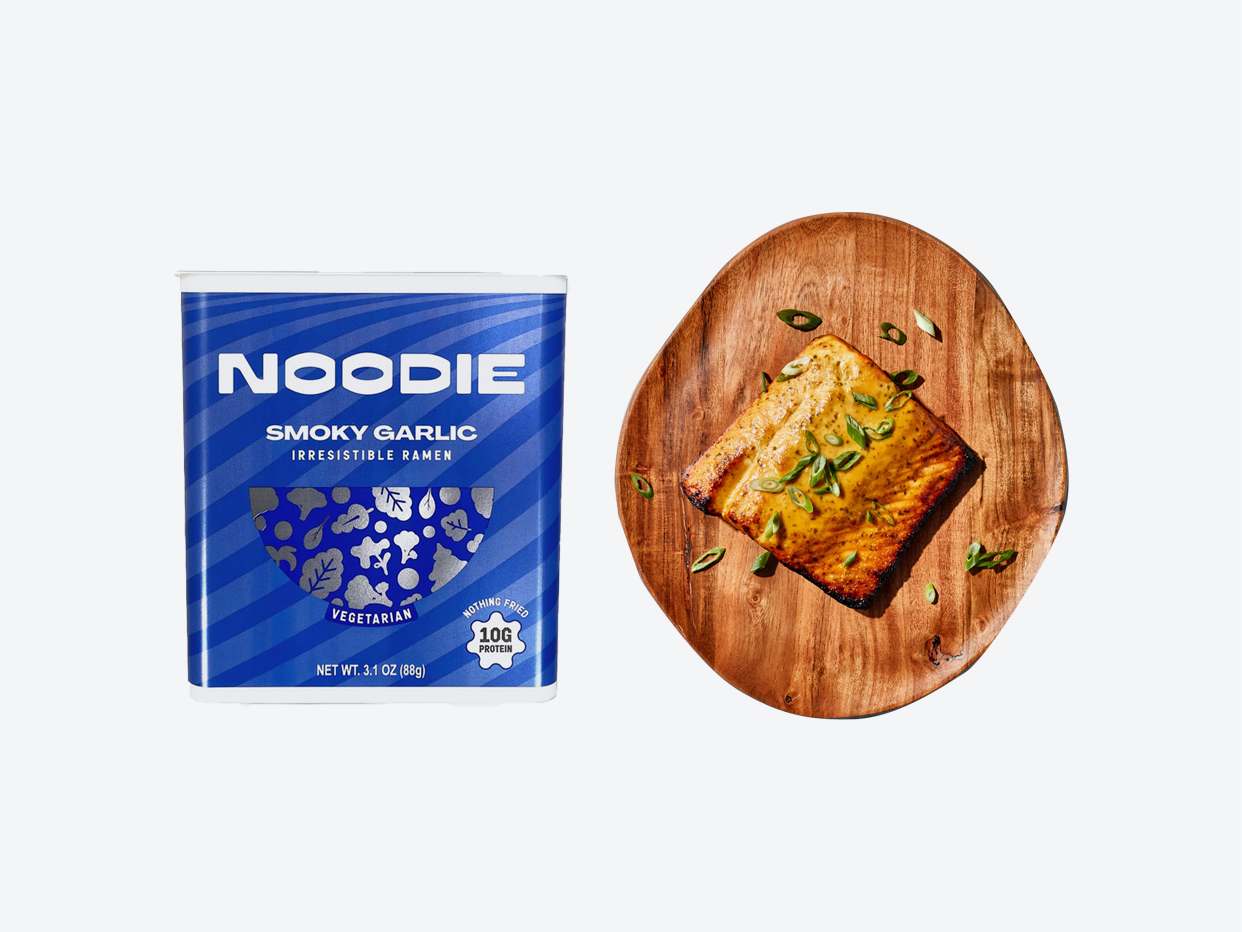 Cozy Night Salmon & Ramen Bowl
$19.80  

$22.00

  ·  

1 Bundle
30 min delivery · 5 min pickup
Current offer:
10% off Full Meal Bundles
A weeknight supper for one featuring NOODIE's Smokey Garlic Noodle Soup complete with chewy spirulina jade noodles and veggie bouillon, complemented with our own freshly roasted Atlantic salmon fillet.
NOODIE is bringing all the smokey veg' and umami seasonings into a healthy, never-fried instant entree, while our team of Chefs pre-portions/skins/seasons/ and cooks your salmon fillets to perfection daily. Together with your comfiest clothes and a seat on the couch, find us a cozier Japanese-inspired meal to heat-and-eat on a weeknight. Just add hot water for a hearty and healthy salmon ramen bowl. Easier, right?
Perfect for:
Making something extra delicious