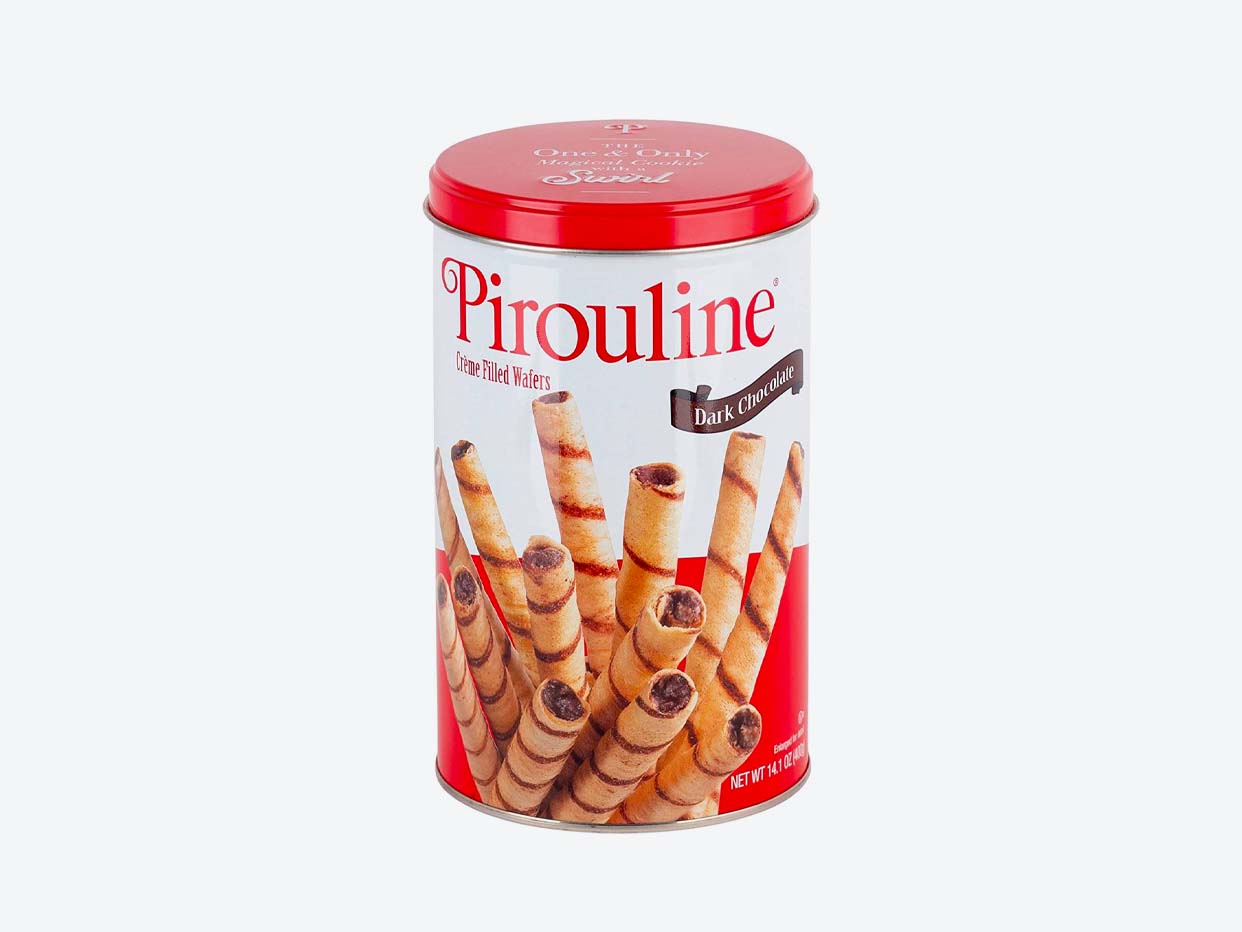 Creme De Pirouline - Dark Chocolate Hazelnut Artisan Rolled Wafers
$5.99  ·  

3.25 oz
30 min delivery · 5 min pickup
Rolled, toasted wafers wrapped in Creme De Pirouline's signature dark chocolate and hazelnut creme for a trademark swirl. Each cookie is baked fresh and packed in tins to preserve its crispy freshness. Made in the USA.
Why You'll Love It:
Distinctive, rich, iconic, you've probably been eating these for years and didn't even know it. They're crunchy and airy on the outside, yet super creamy and soft on the inside, making it a shoo-in with dessert coffee, brunches, and sweet snacks.
Perfect for:
Satisfying my Sweet Tooth
You Might Also Like...