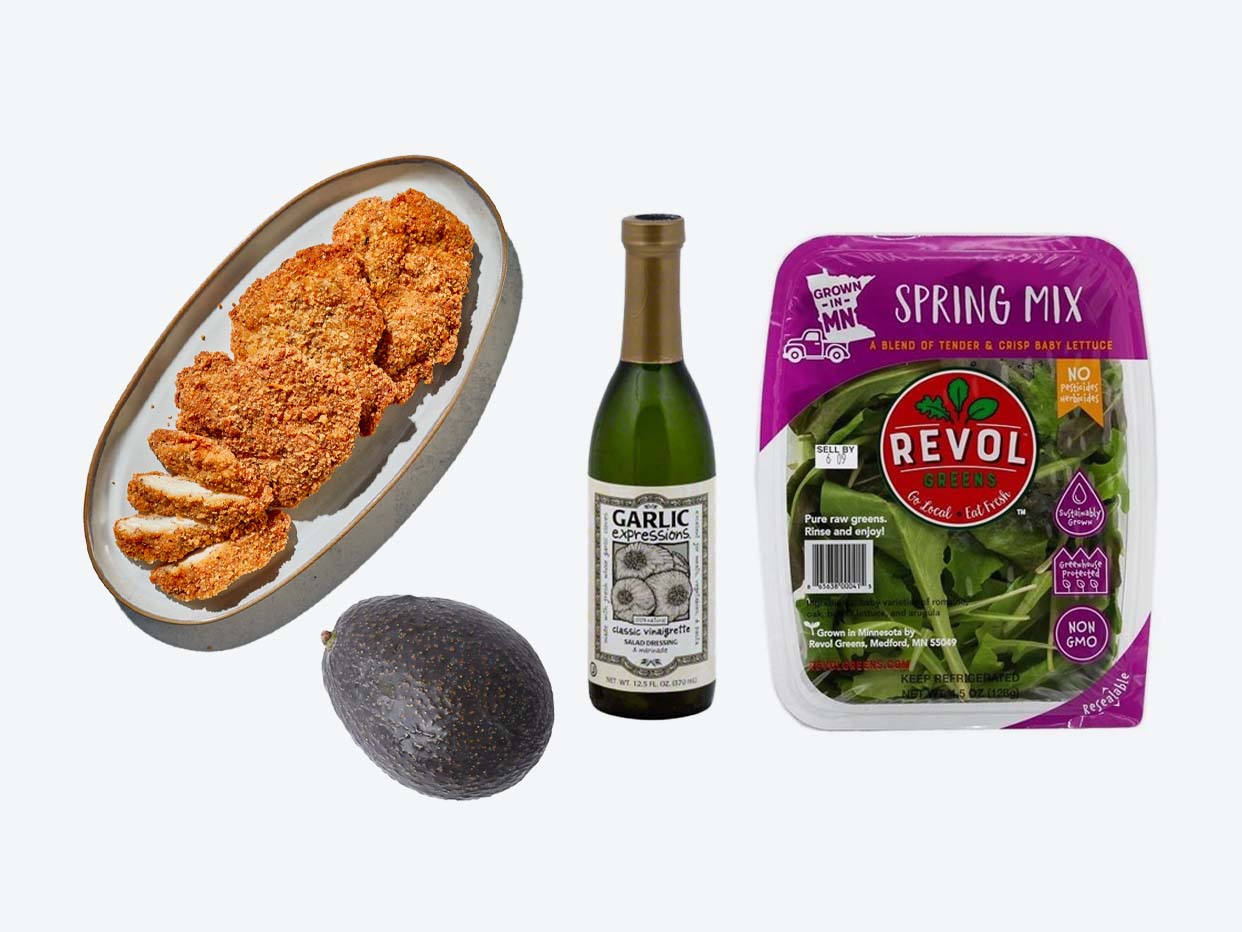 Crispy Chicken Avocado Salad
$21.60  

$24.00

  ·  

1 Bundle
30 min delivery · 5 min pickup
Current offer:
10% off Full Meal Bundles
Whoever said the salad bar was boring obliviously hasn't had the Milanese Chicken from our Chefs. This weeknight salad kit comes with a box of Revol's organic Spring Mix, a fresh avocado, our own Milanese-style chicken with parm and herbs, and Garlic Expressions' Vinaigrette Dressing.
The bones are all here: however you want to dress it up is up to you. Some Everything Seasoning? A squeeze of citrus? The world is your salad bowl, and we've got the base set for a healthy, hearty, and crowd-pleasing meal.
Perfect for:
Making something extra delicious
Upping my pantry game