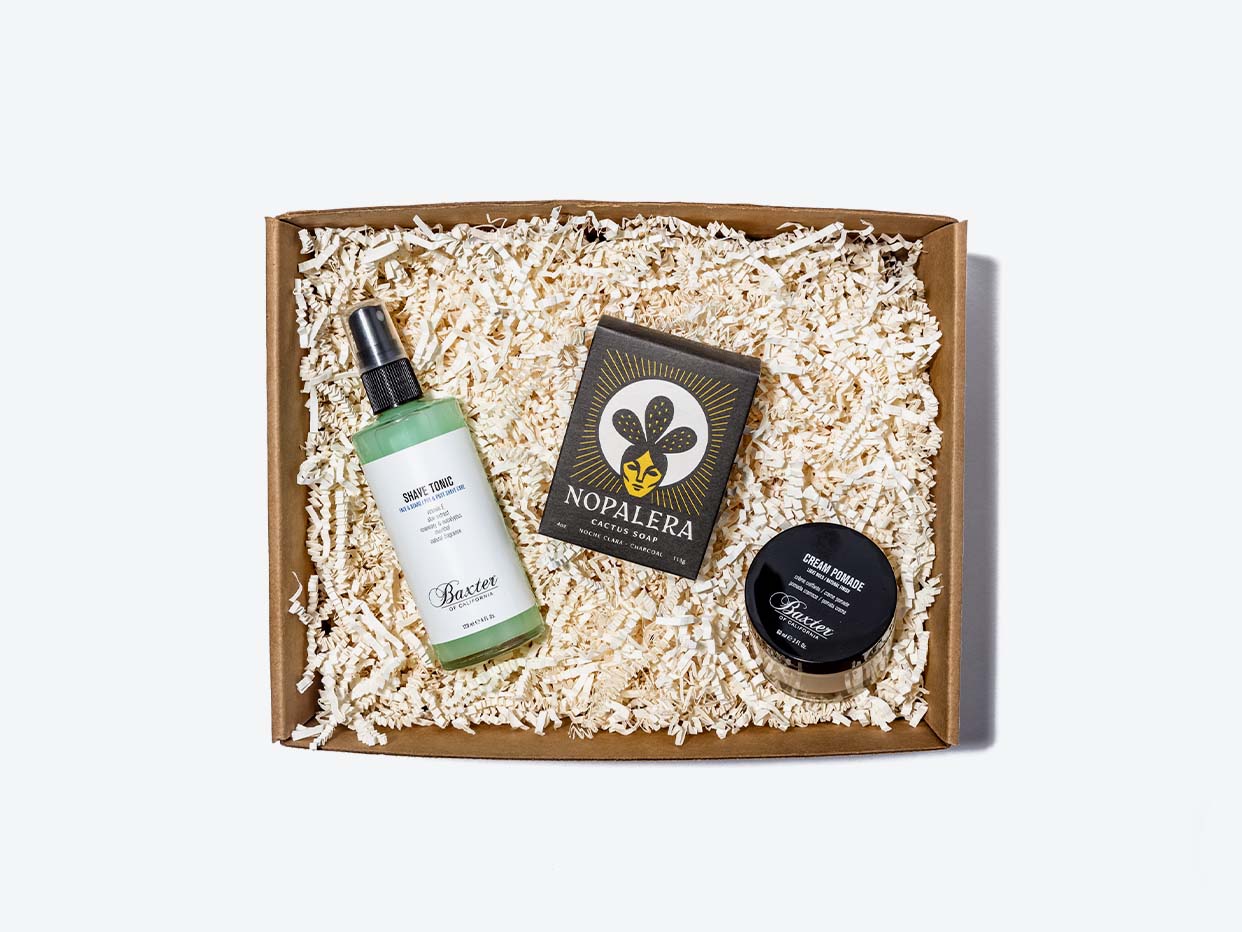 Dad's Vanity
$59.99  ·  

1 Gift Box
30 min delivery · 5 min pickup
Restock Dad's vanity cupboard with a trio of small business skin/hair care. Premium maker include Baxter's Shave Tonic and Cream Pomade, as well as Nopalera's Cactus Soap.
Why You'll Love It:
The older Dad gets, the more they should be thinking about their skin routine, ya know? So why not give them the good stuff, handpicked from small makers that we use in our own bathrooms. Nopalera is the result of sustainable Mexican botanicals, including cactus, resulting in gentle exfoliation and moisturizing from use to use. And Baxter up-levels any skin-and-shave suite with natural, classy, paraben-free products.
You Might Also Like...