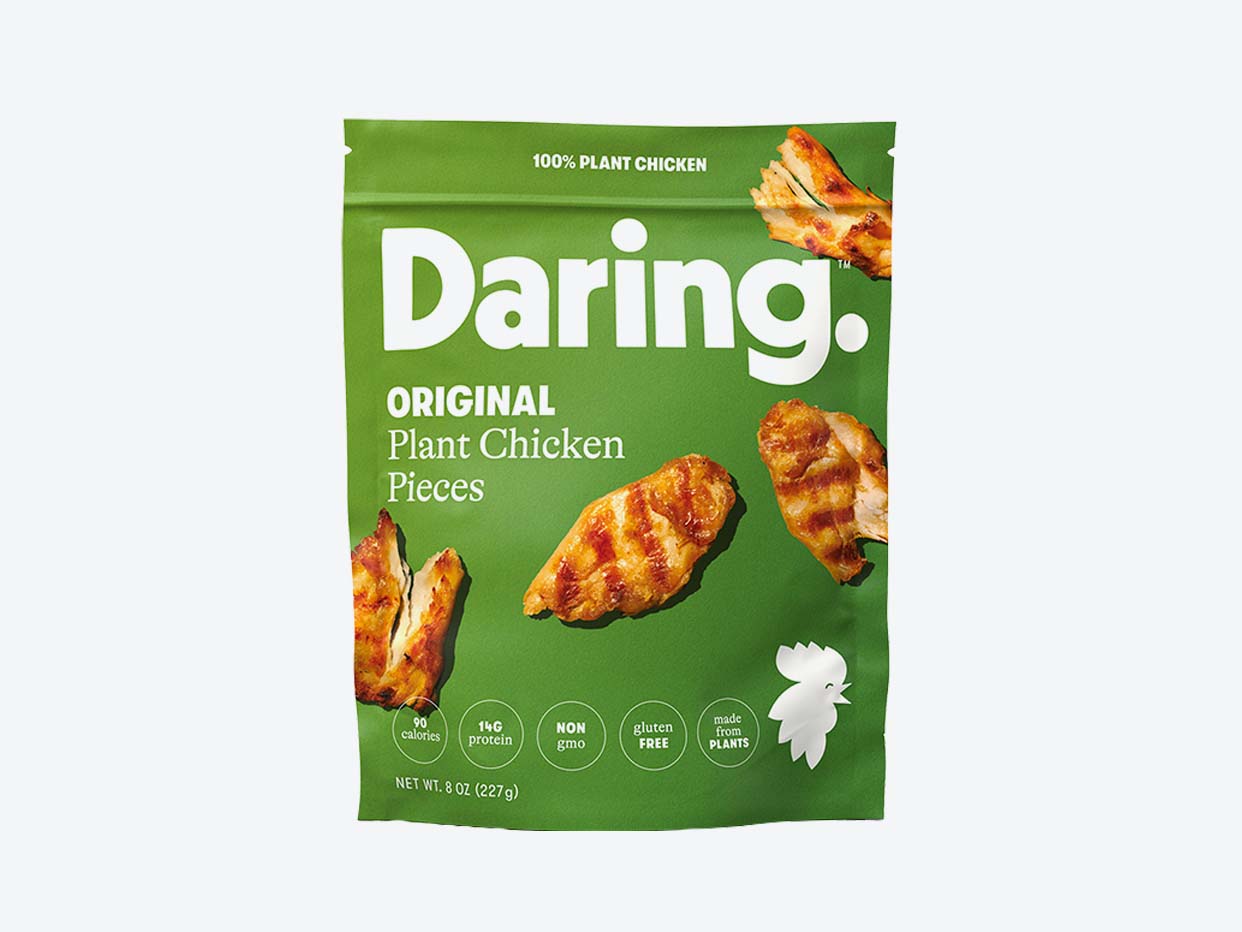 Daring - Original Plant Chicken Pieces
$7.49  ·  

8 oz
30 min delivery · 5 min pickup
Far from a fake chicken or meat, Daring is plant-based chicken made out of plants for people who love chicken made out of chicken. Cook in just 4 to 5 minutes (thawed) or 6 to 7 minutes (frozen). Non-GMO, gluten-free, and Vegan-friendly with simple ingredients. Contains soy.
Why You'll Love It:
Savory, juicy, and remarkably chicken'y, this next-level food science sizzles and shreds just like actual chicken. It's a game changer! And with perfect texture and endless versatility, they work in just about any dish that calls for chicken; simply add a light coating of oil as your pan preheats, and sauté until golden brown.
You Might Also Like...