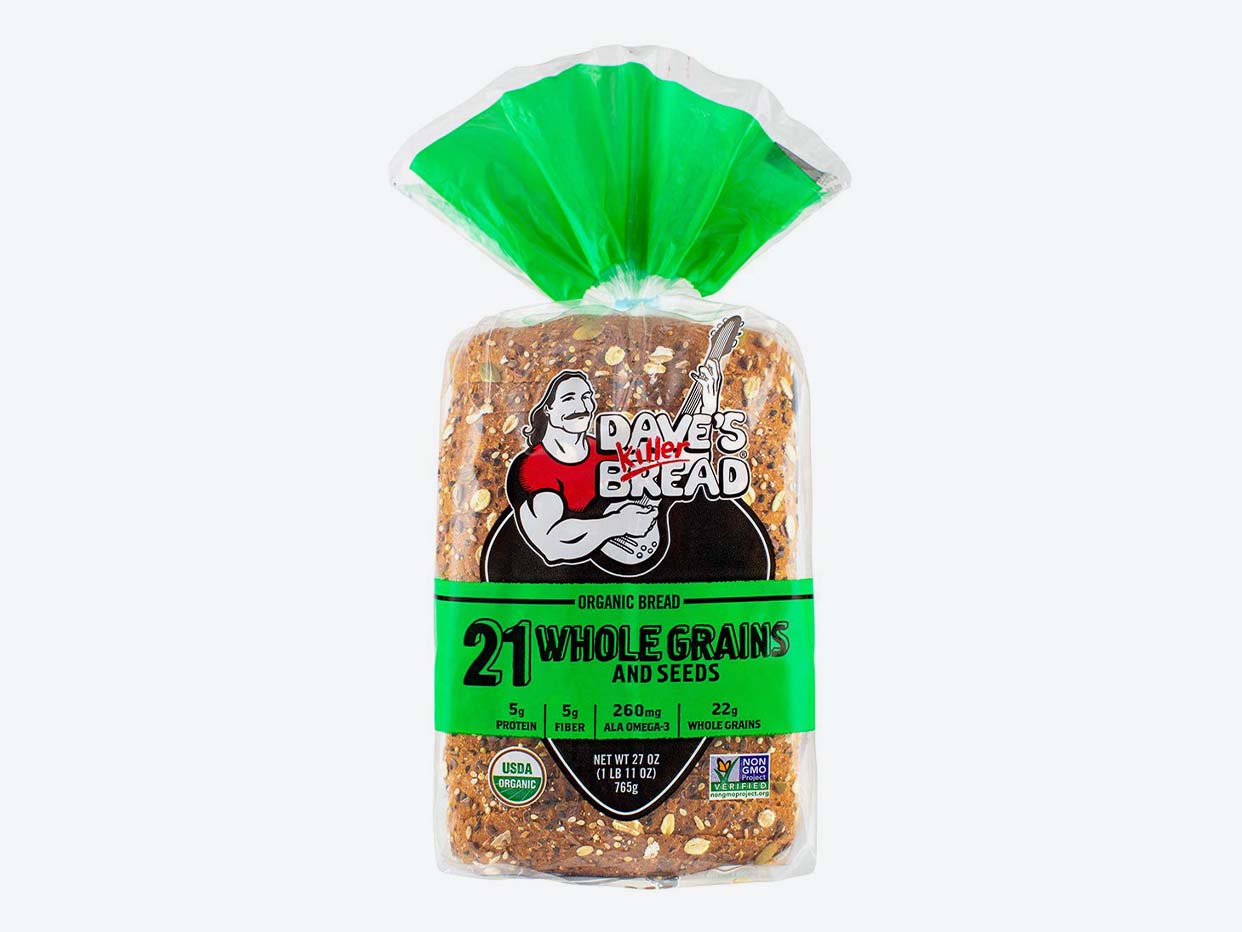 Dave's Killer Bread - 21 Whole Grains and Seeds
$5.99  ·  

27 oz
30 min delivery · 5 min pickup
A full loaf of whole-grain bread made from organic, non-GMO grains and seeds. Dave's Killer Bread is the #1 organic bread maker in the country and a proud Second Chance Employer, providing gainful employment regardless of one's criminal history.
Why You'll Love It:
We didn't even know that there were 21 grains and seeds that one could pack into a load of bread. But here we are, munching on this by the slice, reveling in the texture, taste, and subtle sweetness.
You Might Also Like...