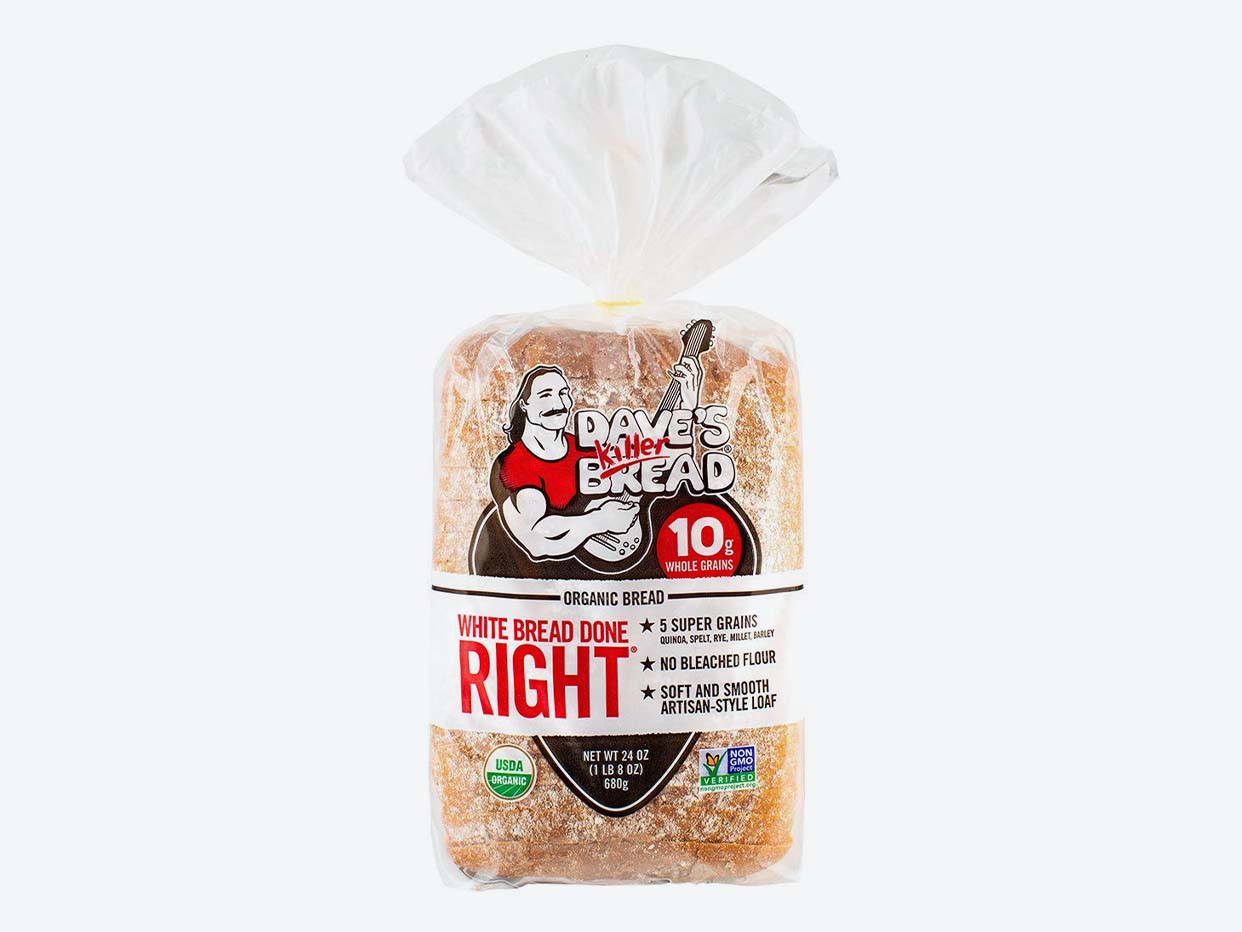 Dave's Killer Bread - White Bread Done Right
$5.99  ·  

24 oz
30 min delivery · 5 min pickup
A soft, artisan-style loaf made with five organic super grains (quinoa, spelt, rye, millet, and barley). Dave's Killer Bread is the #1 organic bread maker in the country and a proud Second Chance Employer, providing gainful employment regardless of one's criminal history.
Why You'll Love It:
Eat your heart out. Literally. Because this makes for some of the heartiest, toastiest, most fragrant, and rustic-tasting grilled cheeses and PB&Js ever.
You Might Also Like...