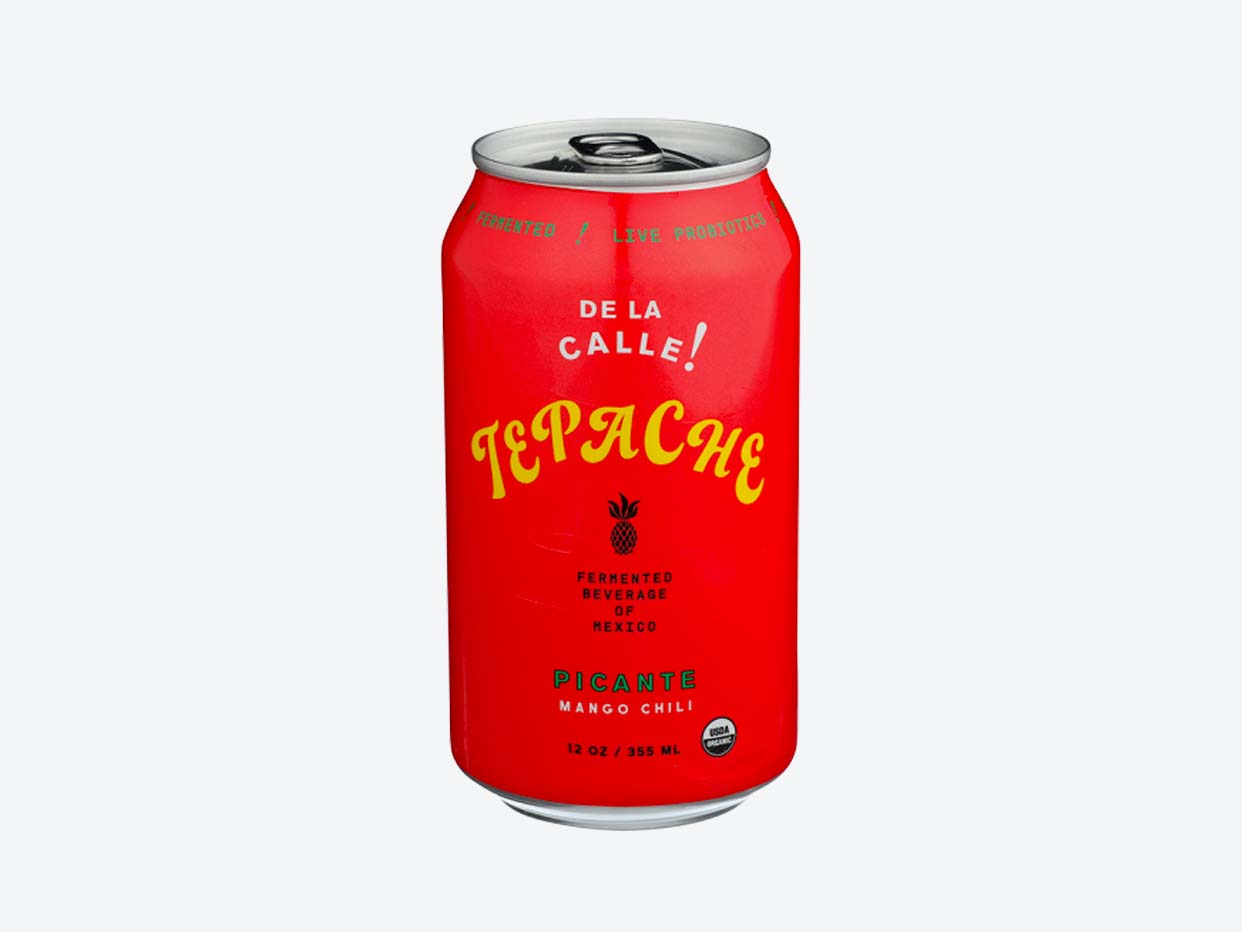 De La Calle Tepache - Mango Chili
$3.99  ·  

12 oz
30 min delivery · 5 min pickup
Tepache is a centuries-old, pineapple-based Mexican street beverage. This fermented, naturally-probiotic recipe is made with antioxidant-rich pineapple, ripe mangos, spicy chilis, and ginger extract. Low sugar and certified organic.
Why You'll Love It:
It's the soda alternative we've been looking for that still sips like sunshine. We're talking low sugar but high flavor. And while it's a shoo-in with tequila come party time, it's a 40-cal gut-punch of gut health we're adding into the lunch rotation as is.
You Might Also Like...