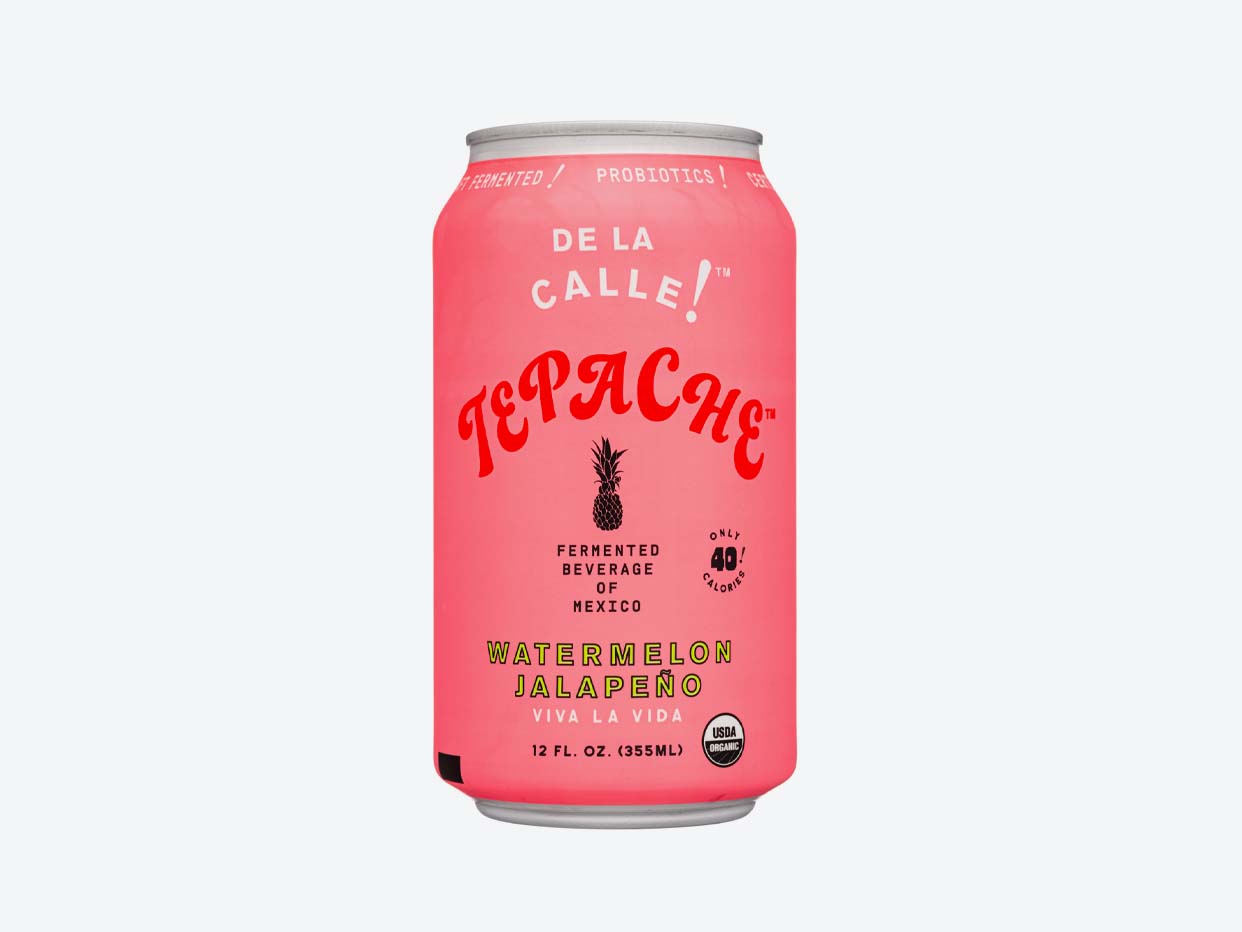 De La Calle Tepache - Watermelon Jalapeno
$3.99  ·  

12 oz
30 min delivery · 5 min pickup
Tepache is a centuries-old, pineapple-based Mexican street beverage. This fermented, naturally-probiotic recipe is made with antioxidant-rich pineapple, watermelon, jalapeño peppers, agave, lime juice, black pepper, lemongrass, and cinnamon. Low sugar and certified organic.
It's the soda alternative we've been looking for that still sips like sunshine. We're talking low sugar but high flavor. And while it's a shoo-in with tequila come party time, it's a 40-cal gut-punch of gut health we're adding into the lunch rotation as is.
You Might Also Like...