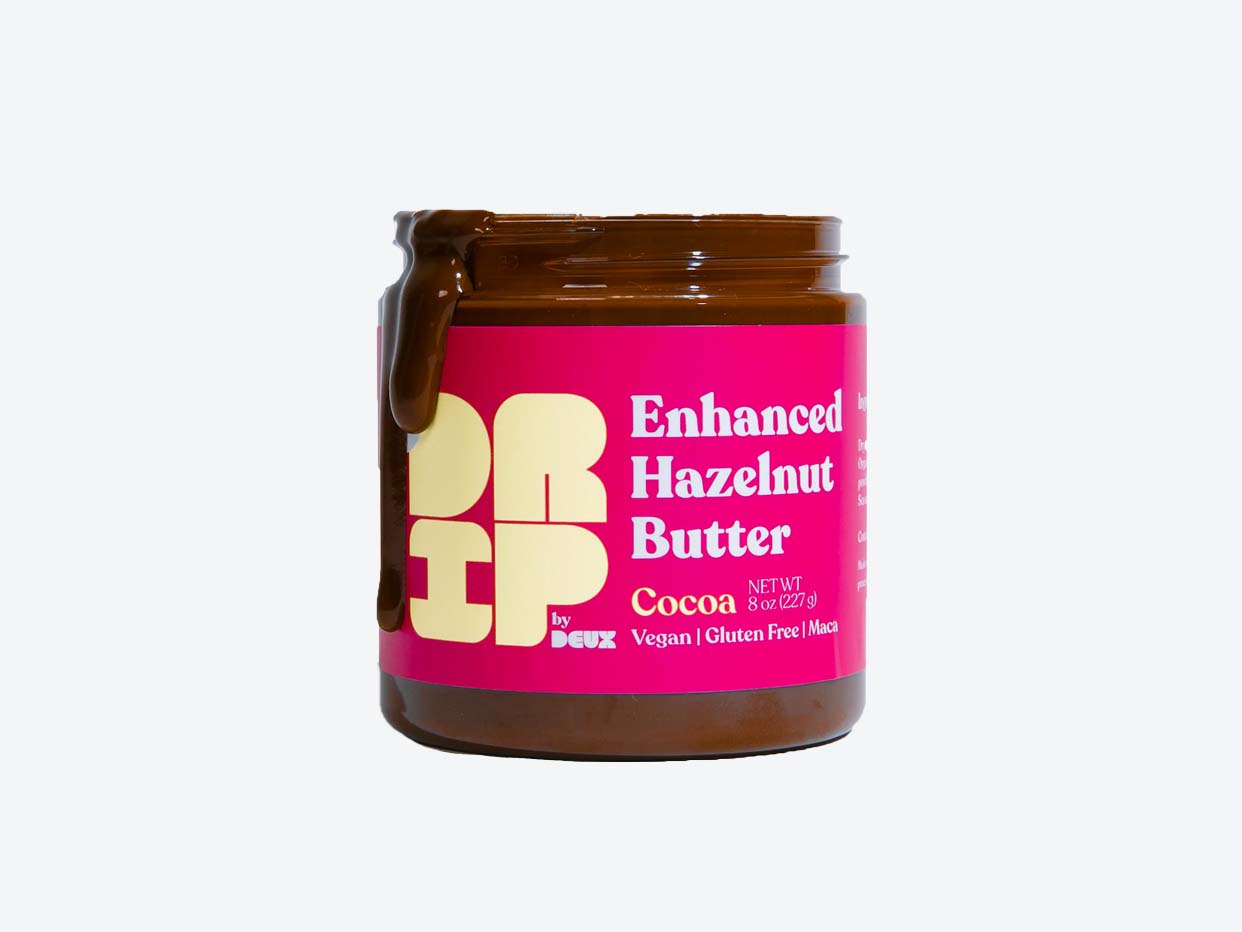 DEUX - Enhanced Hazelnut Butter
$7.49  ·  

8 oz
30 min delivery · 5 min pickup
A healthy, hazelnut spread alternative. Buttery hazelnut flavor blended into creamy chocolate. Made with maca, this spread is gluten-free and vegan. Proudly BIPOC and woman-owned.
Why You'll Love It:
It's cool, grab the spoon and dig in. Fresh fruits, sandwiches, and ice creams deserve some, too. Made with the help of a naturopathic doctor, DEUX's products are made with high-quality ingredients that are good for you and taste incredible, too.
You Might Also Like...