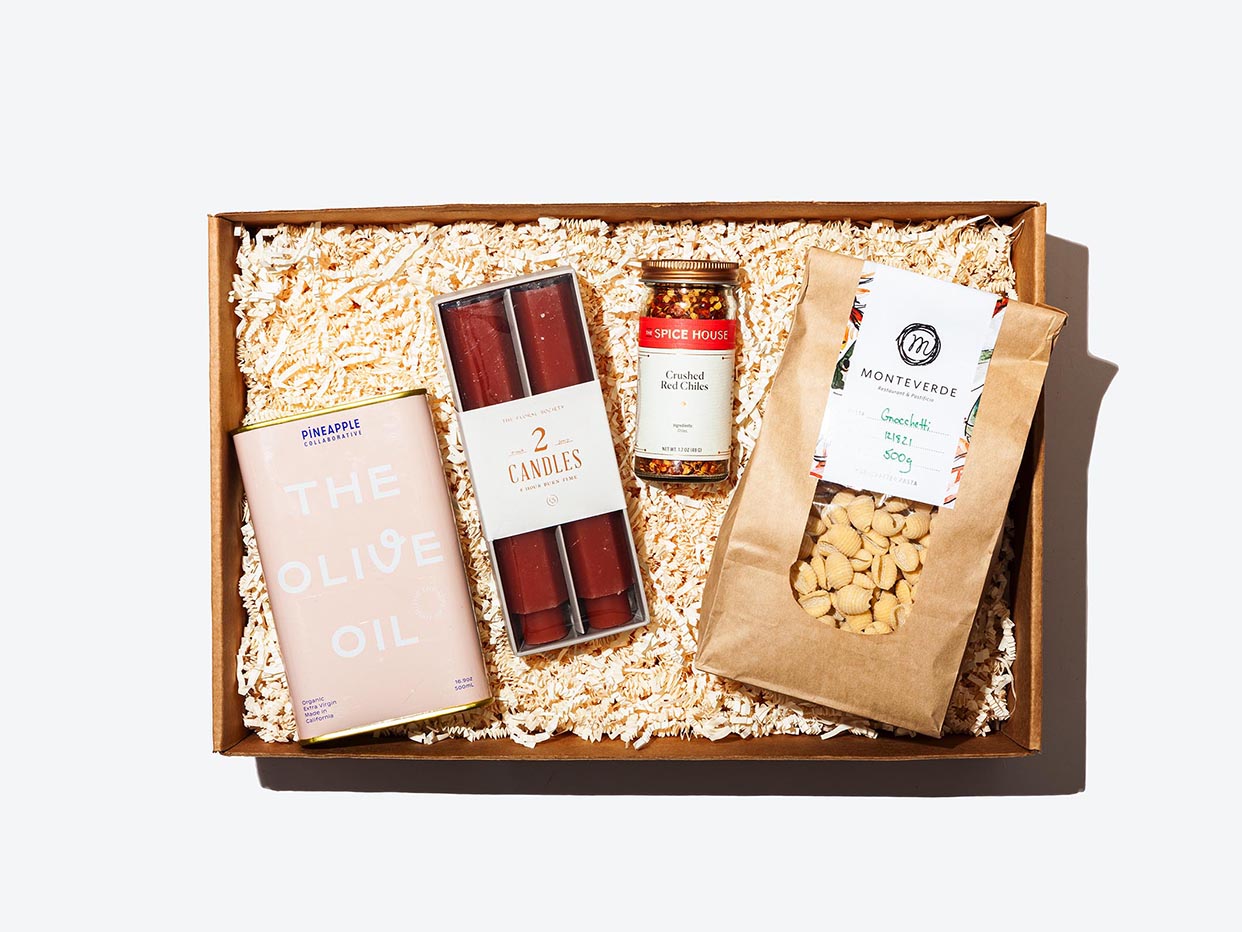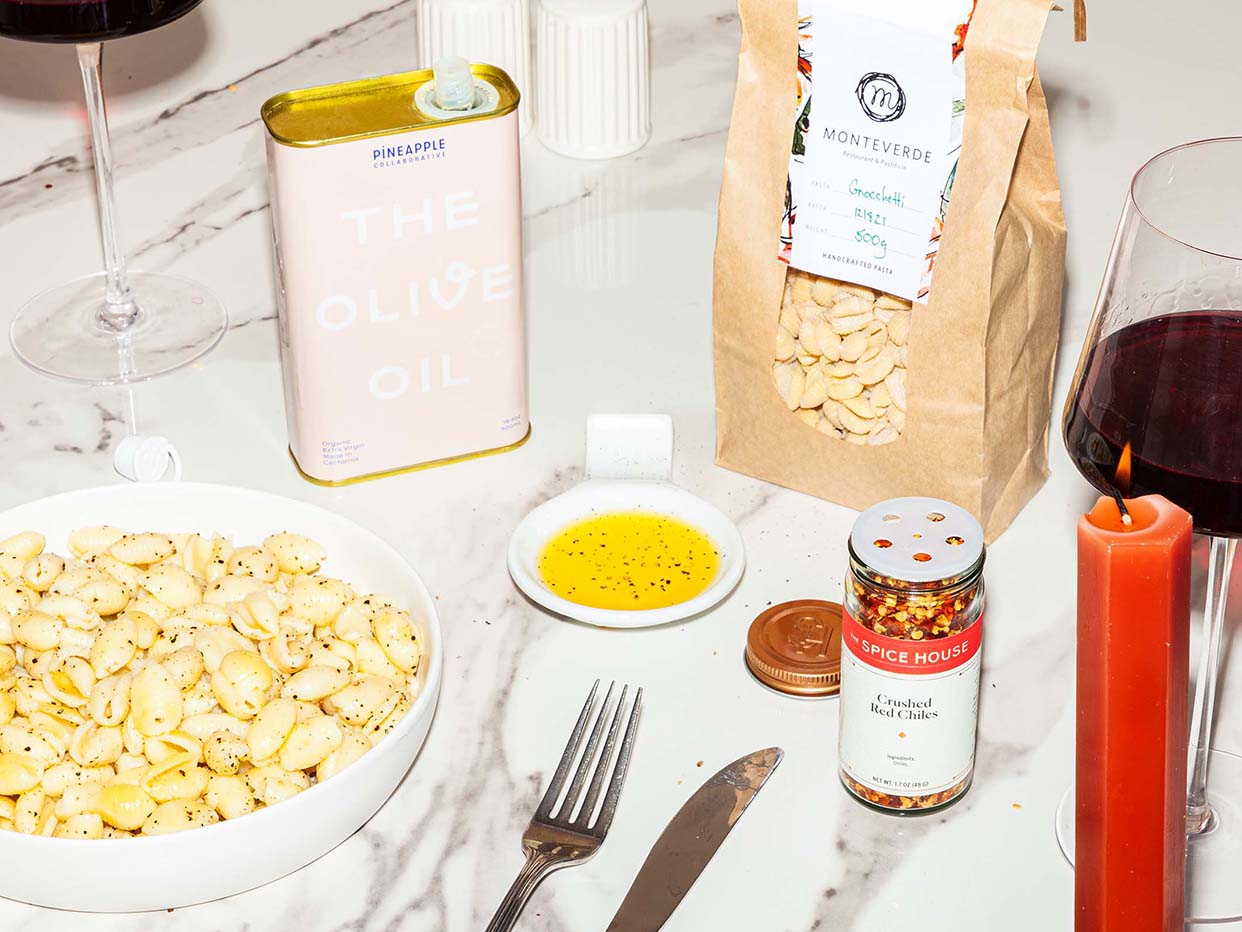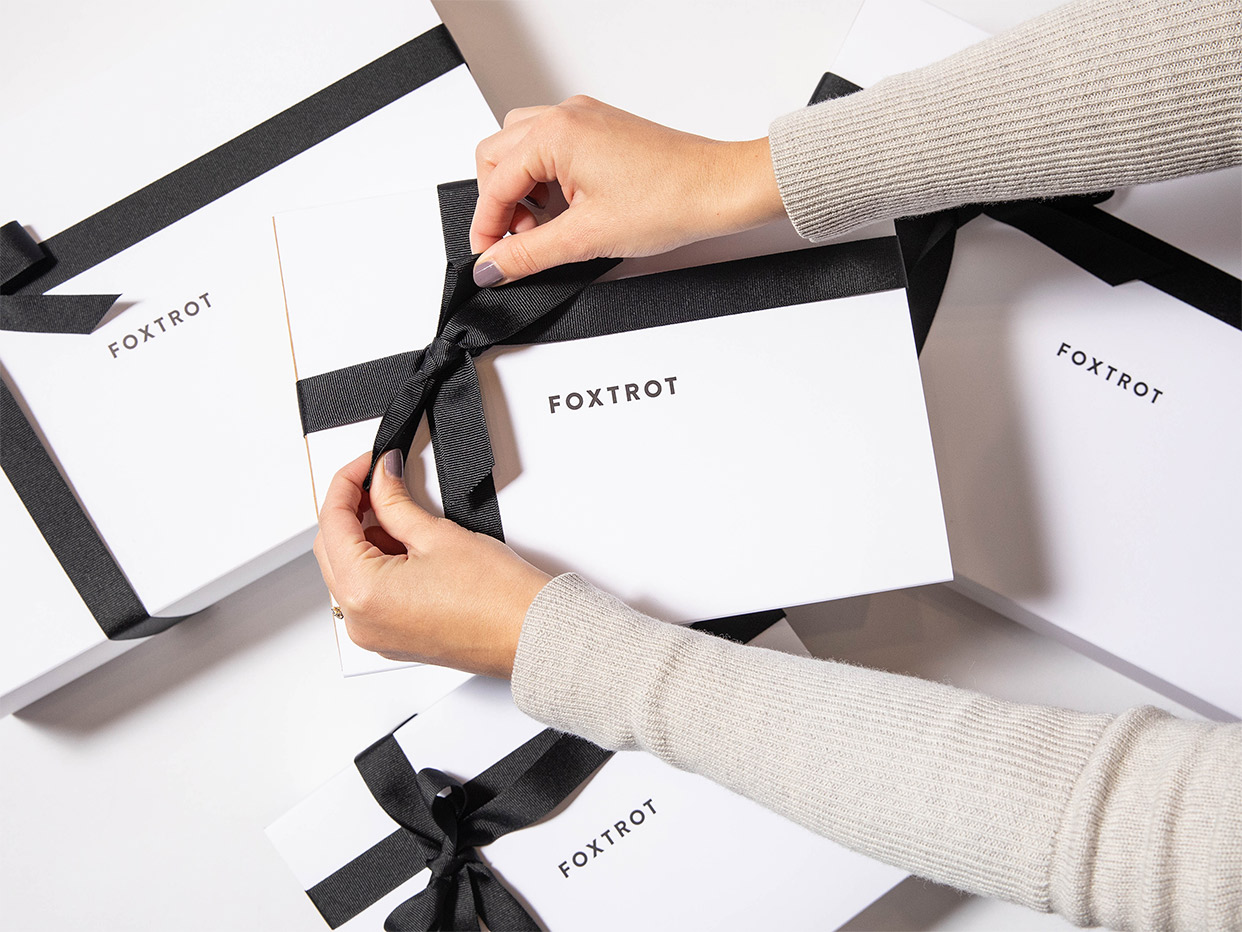 Dinner Date
$74.99  ·  

1 Gift Box
30 min delivery · 5 min pickup
Stay in, blast the tunes, and celebrate Valentine's Day with a good old-fashioned pasta dinner date. Features Monteverde's James Beard award-winning Gnocchetti pasta, the Pineapple Collaborative's hand-foraged California Olive Oil, Spice House's sustainably-sourced Crushed Red Chiles, and a pair of clay-wax candles to set the scene.
To us, cooking is one of the ultimate ceremonies that celebrates devotion, care, sensitivity, and cooperation with your partner. And as you cook together, we wanted to share a sturdy carb-filled base that's as fun, thoughtfully made, and endlessly versatile as your relationship. And it shouldn't be too difficult to whip up something appetizing with Sarah Grueneberg's award-winning Gnocchetti pasta and Pineapple Collab's family-farmed EVOO. Sautee with a little spice—maybe add your fave sauce or reduction—and let's light this candle (literally).
You Might Also Like...