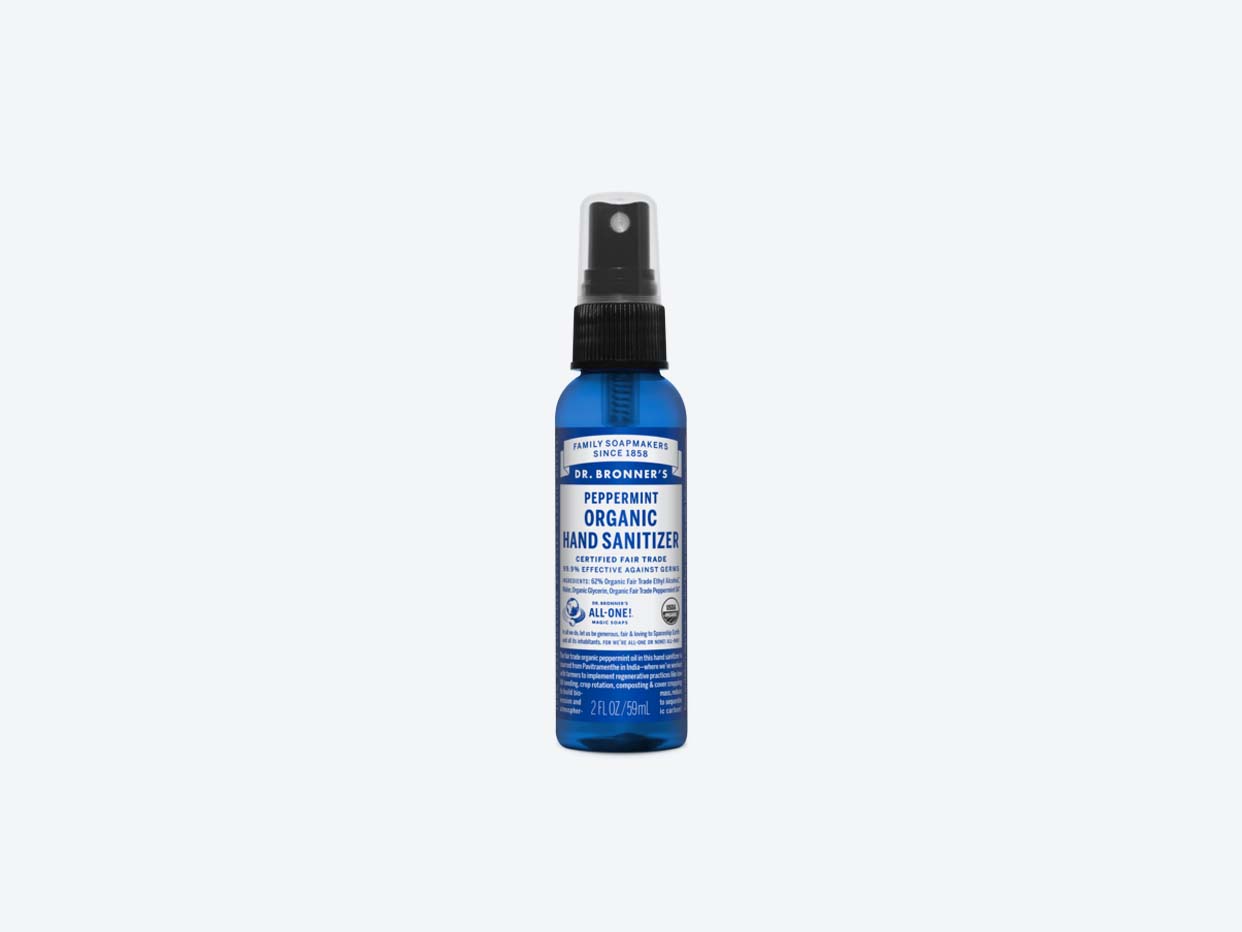 Dr. Bronners - Hand Sanitizer Peppermint
$5.99  ·  

2 oz
30 min delivery · 5 min pickup
The pure peppermint aroma will stimulate your senses and focus your mind! Just as effective as conventional sanitizers without the unnecessary chemical addtives. Contains: fair trade organic ethyl alcohol, organic peppermint oil, organic glycerin and water.
Why You'll Love It:
Kills germs and freshens air too! Fair trade organic peppermint oil is sourced from Pavitramenthe in India—where Dr. Bronner's has worked with farmers to implement climate-friendly regenerative organic practices to build healthy soils, reduce erosion and sequester atmospheric carbon.
You Might Also Like...