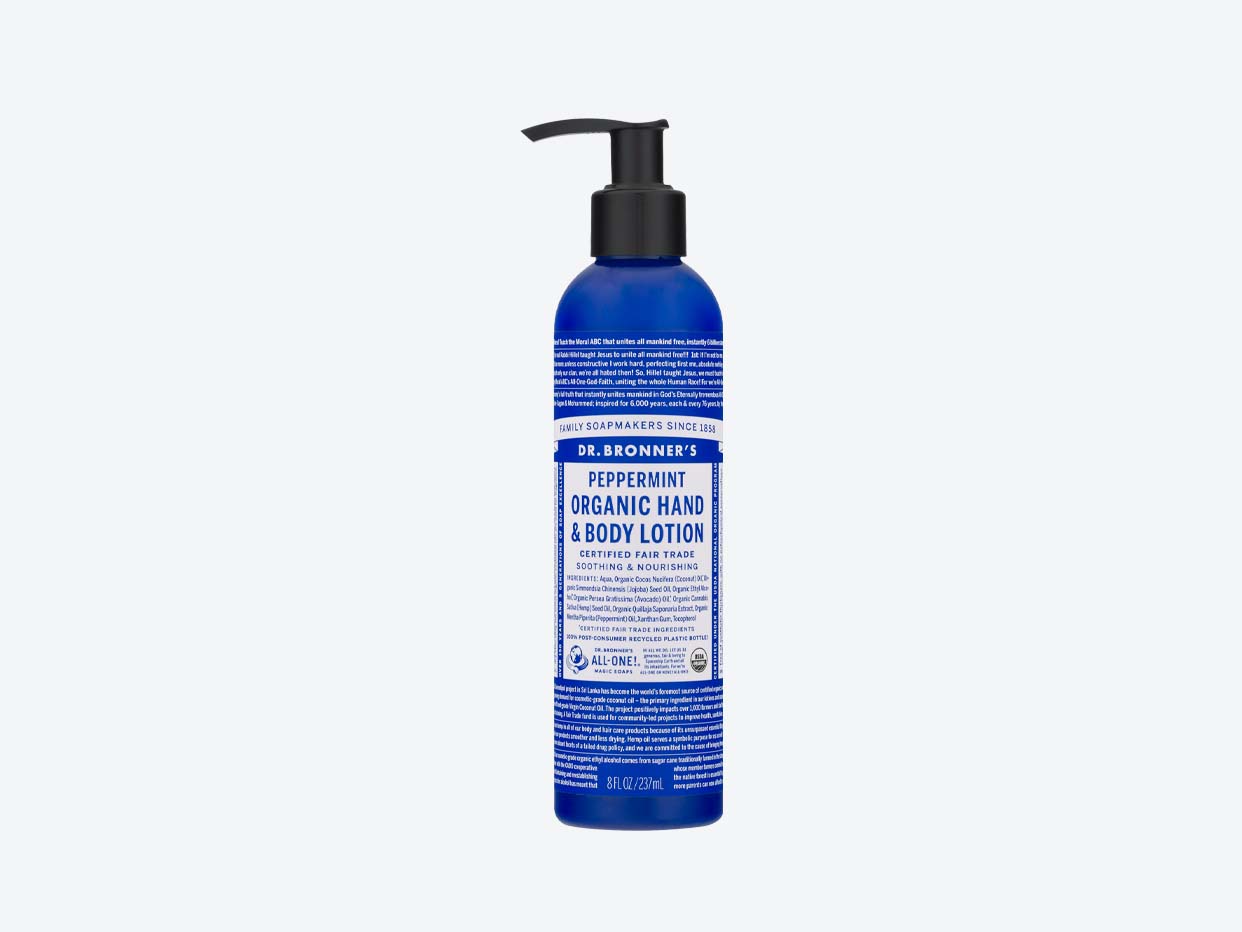 Dr. Bronner's - Peppermint Lotion
$9.29  ·  

8 oz
30 min delivery · 5 min pickup
Nourish and hydrate skin with good ingredients: organic jojoba oil to heal and soothe, organic coconut oil to moisturize, organic U.S.-grown hemp and avocado oils to keep skin smooth and supple.
Why You'll Love It:
Good for most skin types with an invigorating scent using only organic essential oils for fragrance.
You Might Also Like...