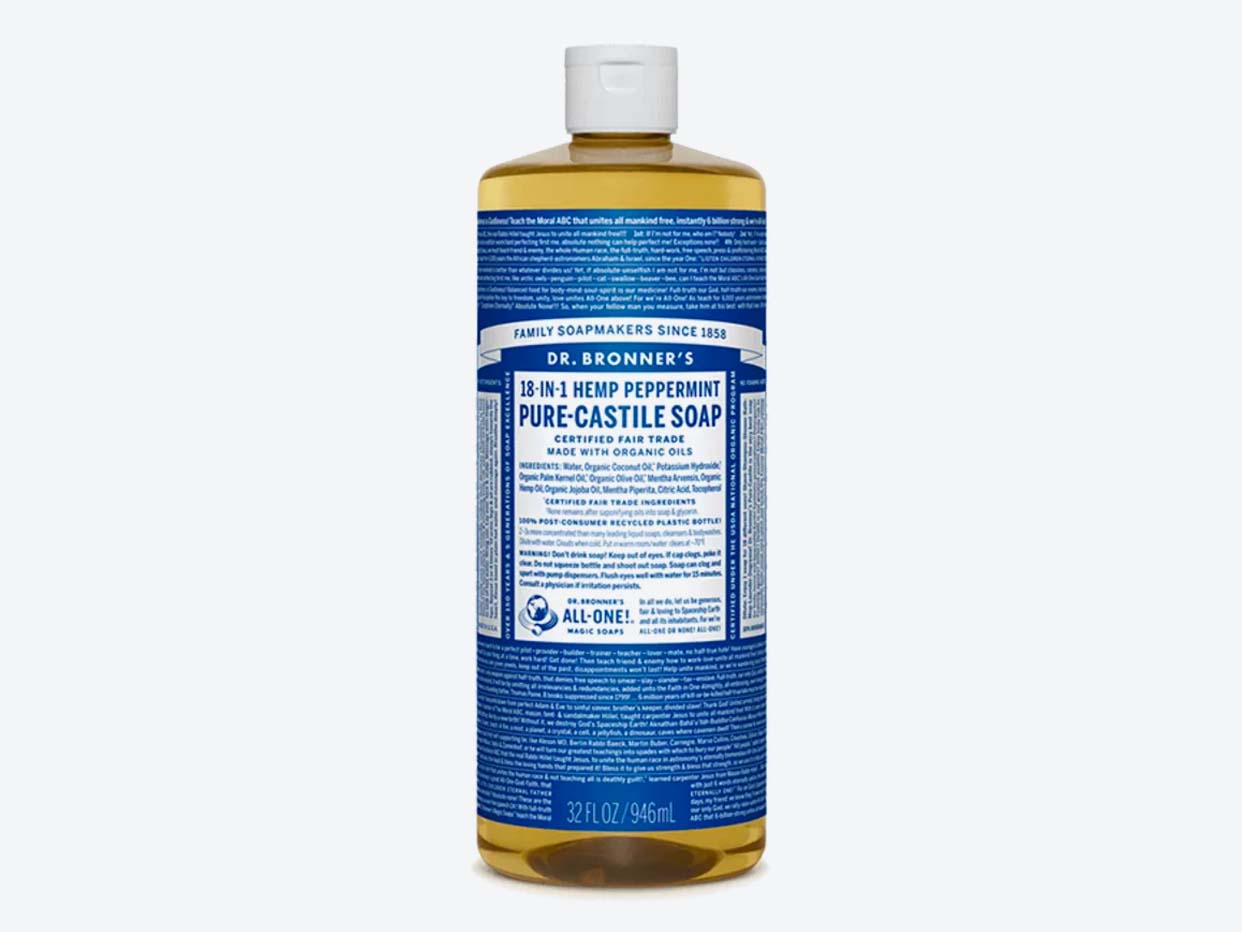 Dr Bronners - Peppermint Pure Castile Soap
$15.99  ·  

32 oz
30 min delivery · 5 min pickup
Dr. Bronner's 18-in-1 Pure-Castile Soaps are good for just about any cleaning task. Face, body, hair & dishes, laundry, mopping, pets—clean your house and body with no synthetic preservatives, detergents or foaming agents.
Why You'll Love It:
Their most popular scent, with a peppermint burst so pure it tingles! Made with organic and certified fair trade ingredients. Organic hemp seed oil is sourced in the U.S. Packaged in a 100% post-consumer recycled bottle.
You Might Also Like...