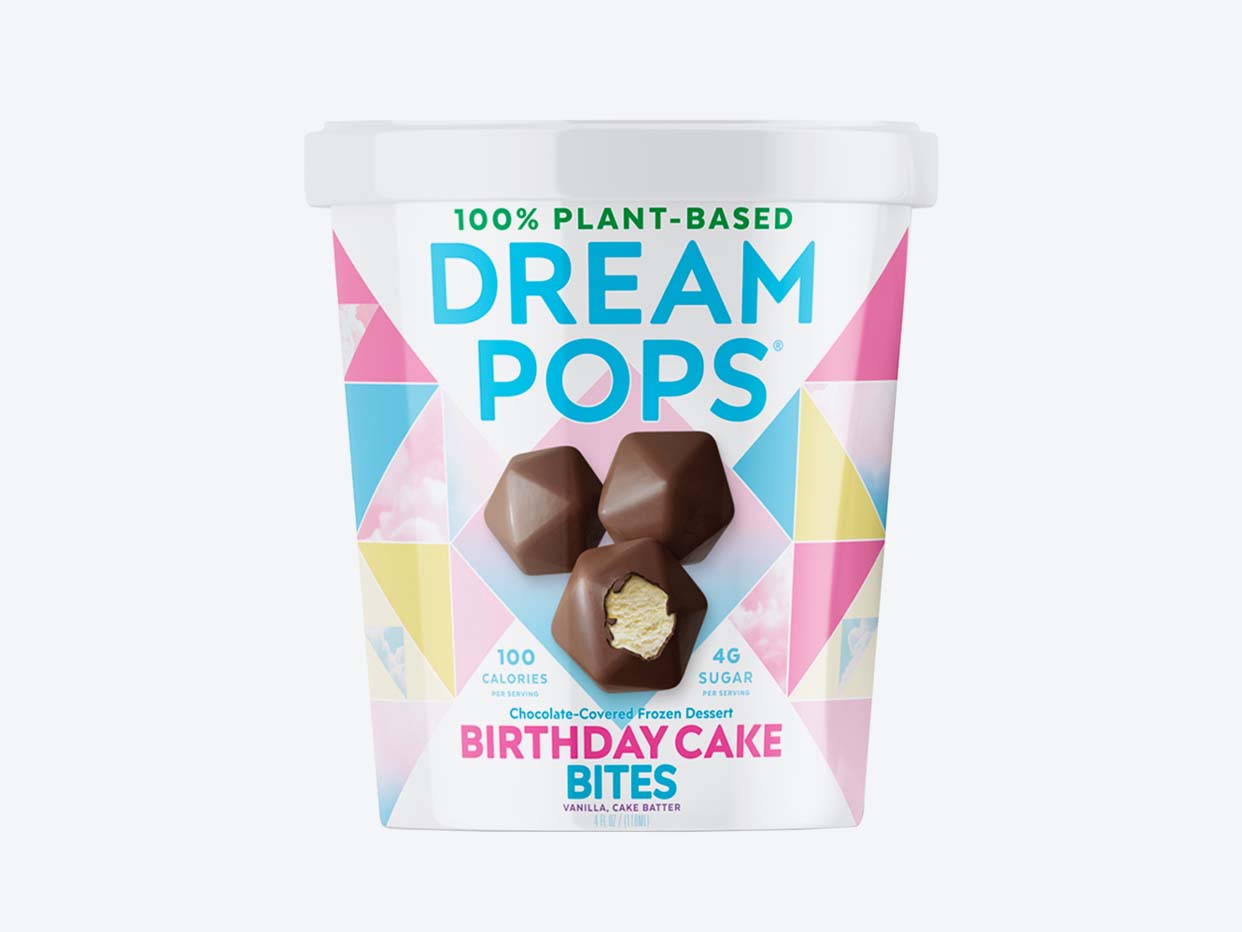 Dream Pops Bites - Birthday Cake
$6.99  ·  

4 oz
30 min delivery · 5 min pickup
100% plant-based "ice cream" bites made with vanilla, cake batter, and a vegan chocolate coating. Only 100 calories. Vegan and gluten-free. Contains coconut.
Why You'll Love It:
Less ingredients and more flavor is the way of the future, and Dream Pops is combining this delicious ethos with the functionality of a pop-able dessert! Cake Batter is a cult-favorite flavor in our book, and the mad scientists at Dream Pops have made us fall in love with it all over again.
You Might Also Like...