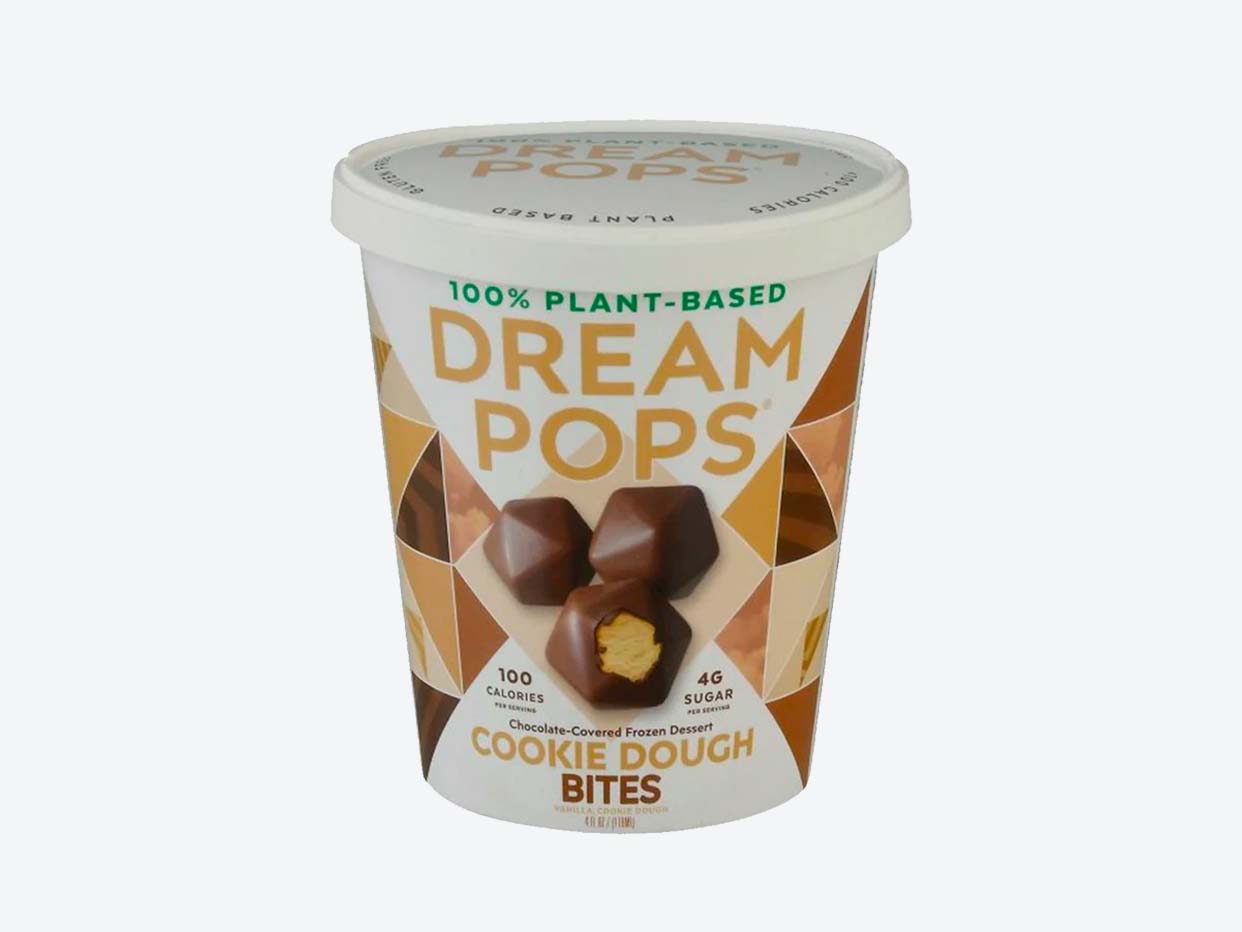 Dream Pops Bites - Cookie Dough
$6.99  ·  

4 oz
30 min delivery · 5 min pickup
100% plant-based "ice cream" bites made from vanilla, cookie dough bits, and a vegan chocolate coating. Only 100 calories. Vegan and gluten-free. Contains coconut.
Why You'll Love It:
One of the toughest crossovers is between cookie dough lovers and the vegan lifestyle. But believe when we say that Dream Pops has cracked the code in a fun, flavorful, better-for-you formula that's nothing short of sorcery. Tasty sorcery. Dig in.
You Might Also Like...