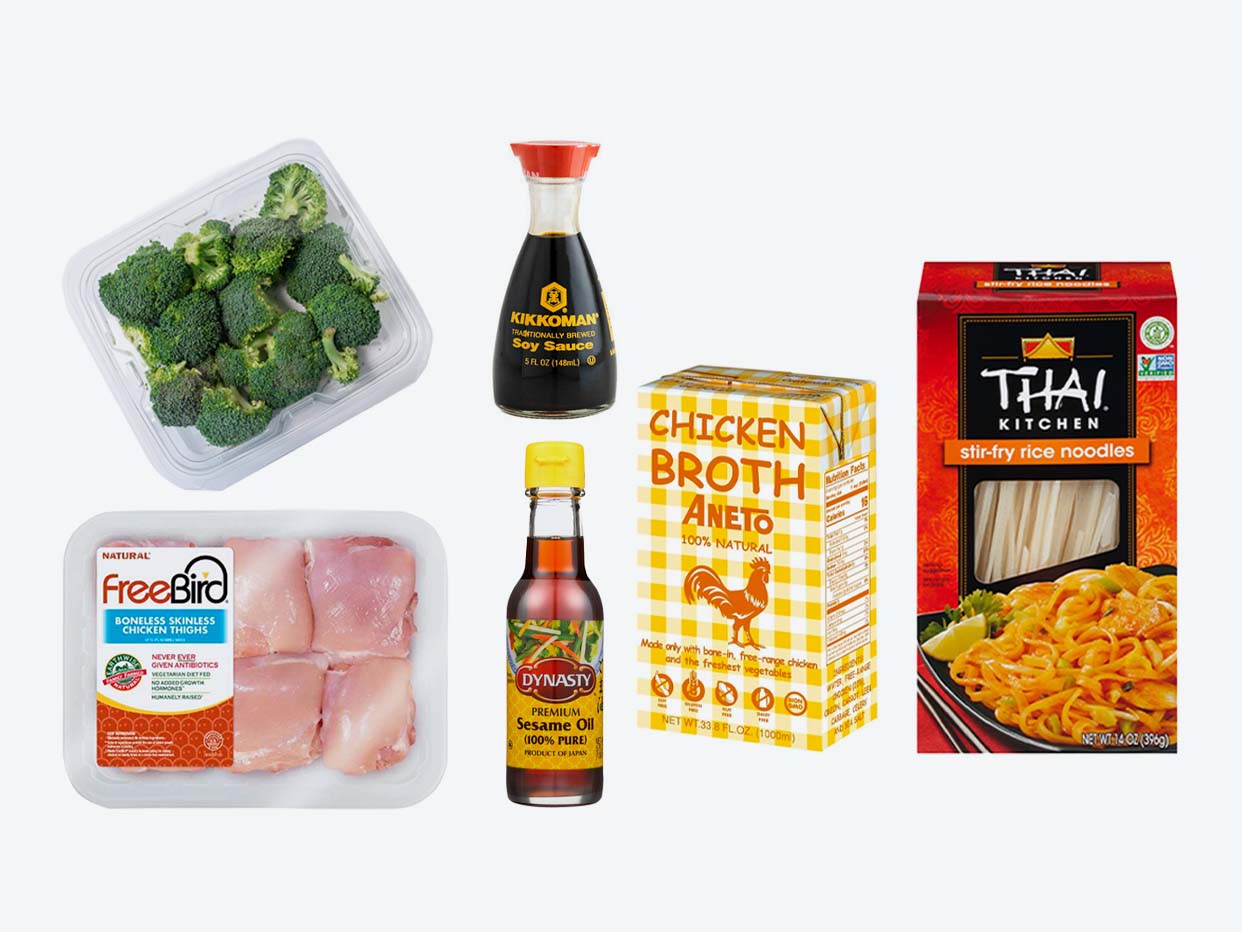 Easy Chicken & Broccoli Stir Fry
$28.79  

$31.99

  ·  

1 Bundle
30 min delivery · 5 min pickup
Current offer:
10% off Full Meal Bundles
Looking for a quick and delicious solution for mealtime? Let's make stir-dry! This bundle consists of flavors from small quality makers that are repeat-worthy, featuring: THAT Kitchen's chewy, tender stir-fry rice noodles, Aneto's handmade Chicken Broth, Freebird free-range succulent chicken thighs, Kikkoman's traditionally made soy sauce, Dynasty's premium sesame oil, and some pre-washed, locally-grown broccoli floretts.
Gone are the days of tediously assembling grocery lists, dipping into different aisles, and scouring far and wide for the best flavor for your food. We did that part for you. This weeknight, we're making stir-fry's easier, tastier evolution. The secret ingredient here is, well, all of them. THAI Kitchen makes the right amount of springy slurpfulness we love; Aneto is a heaven-sent broth made by hand from batch to batch; Kikkoman and Dynasty impart their signature authenticity and flavor. And it's not a chicken-&-broccoli stir-fry without the best.
Perfect for:
Making something extra delicious
Upping my pantry game
You Might Also Like...