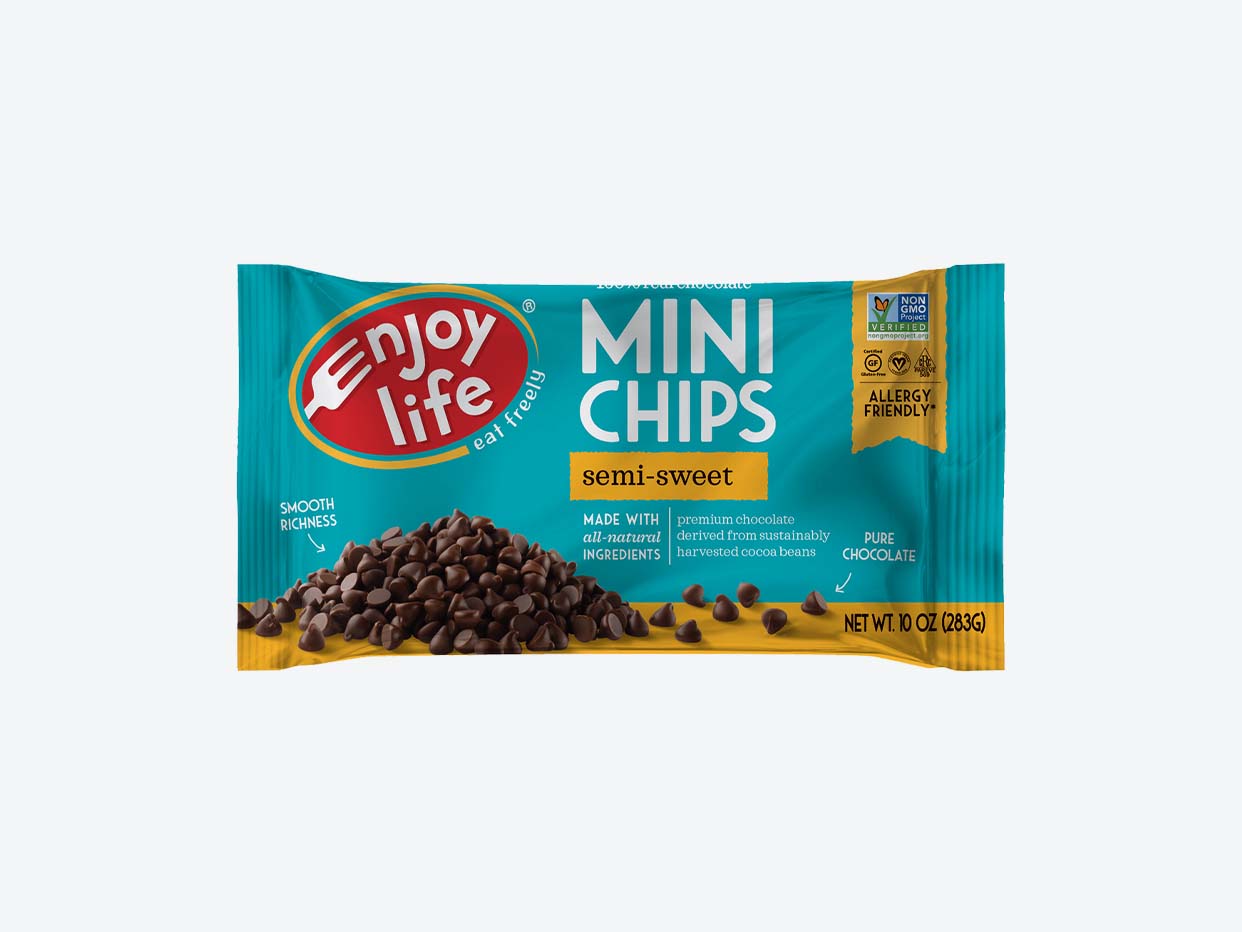 Enjoy Life - Gluten Free Chocolate Chips
$4.99  ·  

10 oz
30 min delivery · 5 min pickup
All-natural, semi-sweet chocolate chips made free from the Top 14 allergens. Derived from sustainably harvest cocoa beans.
Why You'll Love It:
The writer of this product description wants you to know that they're one of the unfortunate souls within the top 14 allergens, and that these dairy-free, nut-free, soy-free chips are heaven-sent.
Perfect for:
Satisfying my Sweet Tooth
You Might Also Like...