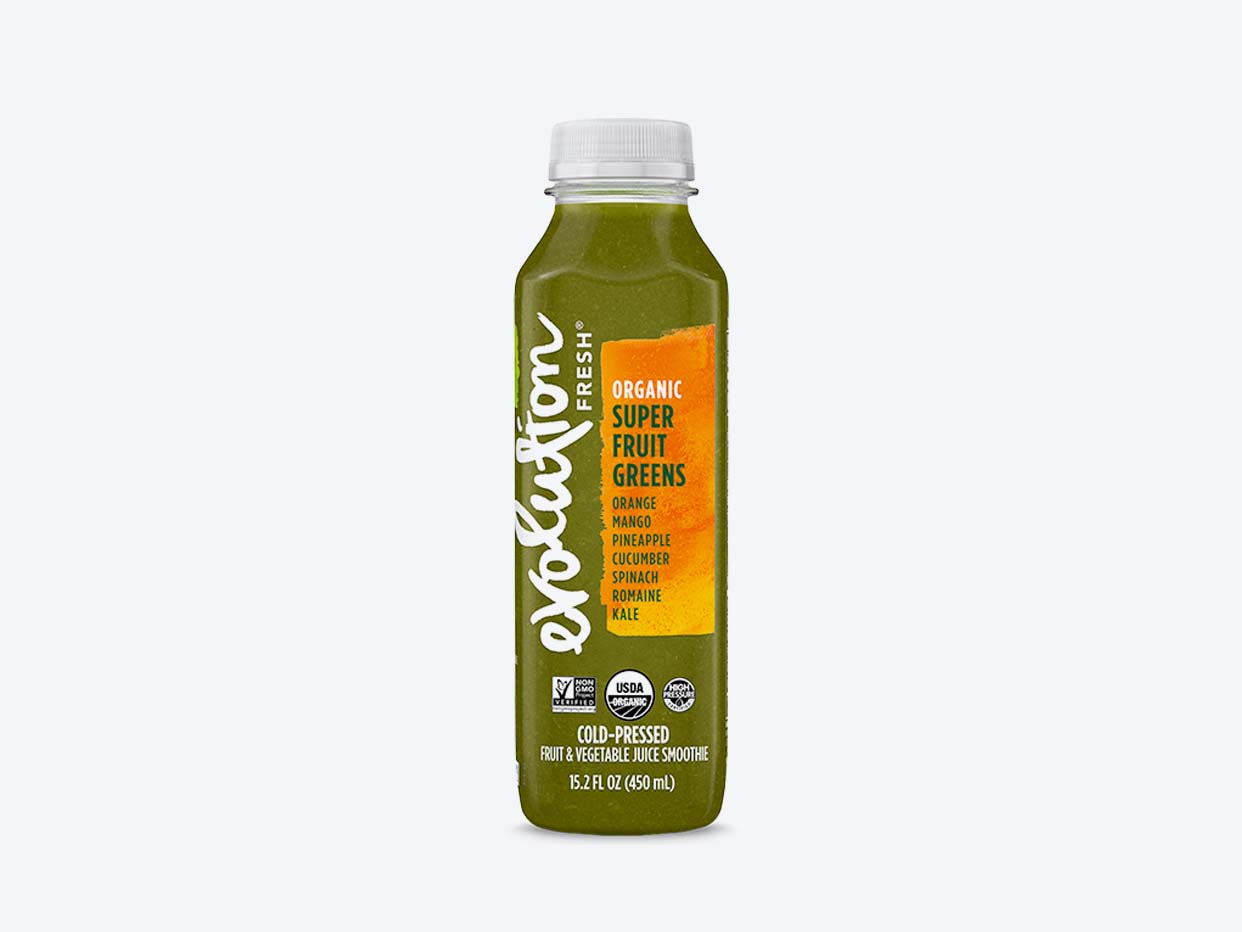 Evolution Juice - Super Fruit Greens
$6.99  ·  

15.2 oz
30 min delivery · 5 min pickup
A certified organic blend of orange, mango, pineapple, cucumber, spinach, romaine, and kale. Evolution cold-presses all of their fruits and vegetables to protect the flavor and nutrients of the raw produce. No added colors of flavors. Non-GMO certified.
These aren't just blends pulled out of thin air. Evolution is ran by culinaries who bring combined years of experience in the health food space to curate and optimize your beverage! The result? A sweet reunion of green veg', citrus, and tropical fruits. A collab between vitamins A & C of the tastiest order.
You Might Also Like...