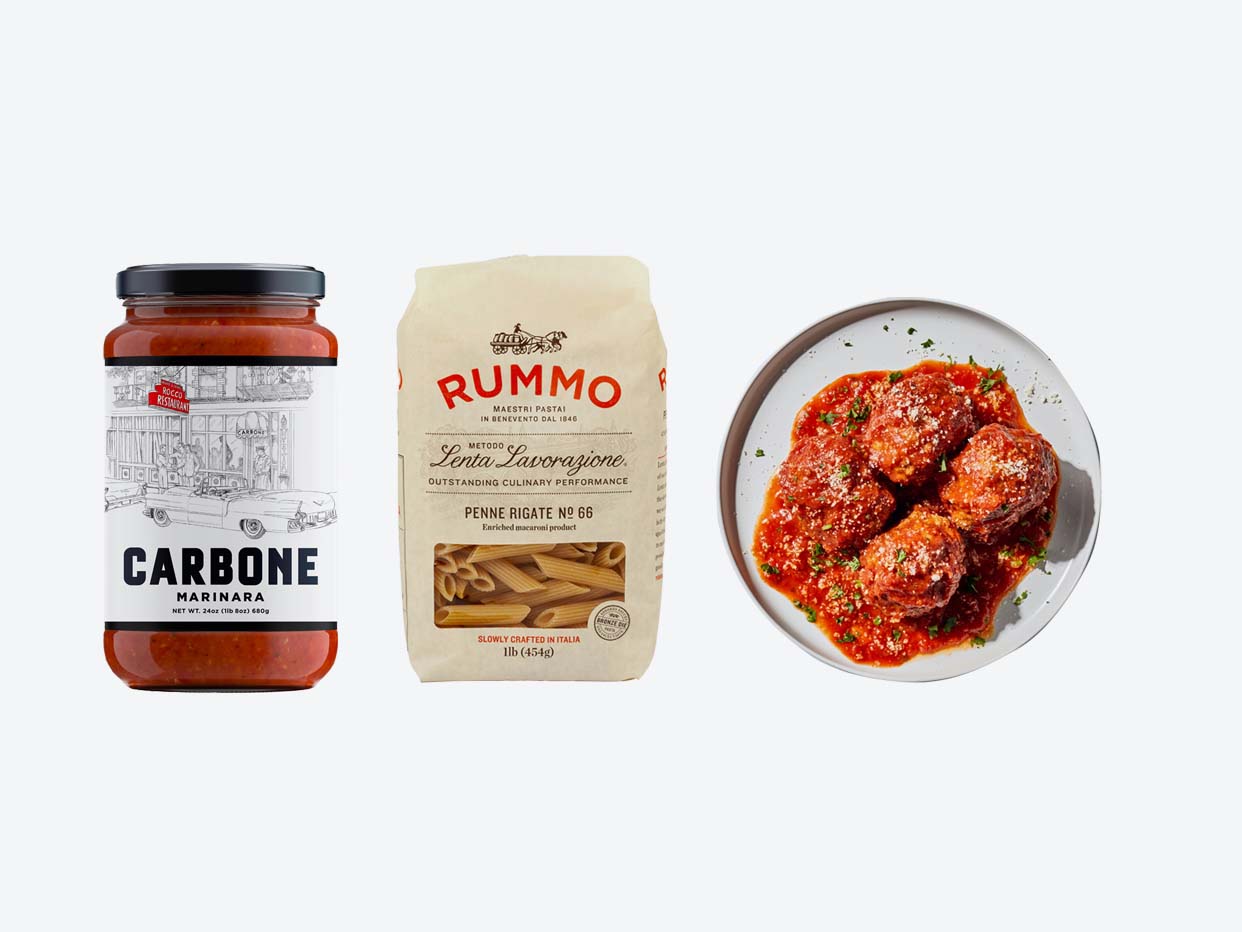 Family-Sized Penne & Meatballs
$22.50  

$25.00

  ·  

1 Bundle
30 min delivery · 5 min pickup
Current offer:
10% off Full Meal Bundles
For the entire family share a big bowl of handmade penne from Italy, a rich and all-natural Marinara from Carbone, and our very own slow-braised meatballs: homestyle with super lean Italian sausage we make ourselves, a heavy hand of Parm, herbs, breadcrumbs, and Carbone sauce.
Why You'll Love It:
Quite simply, we love great Italian food, so we gathered some of our favorite brands who do it the handmade, authentic way from overseas, and introduced them to our tennis ball-sized, slow-braised meatballs. The result is, frankly, a restaurant style pasta night that sustains, fills, and satisfies your pals. It's the perfect amount of herby aromatics, chewy and salty carbs, and savory protein you want out of a weeknight supper, and we did the entire hard part for you.
Perfect for:
Making something extra delicious