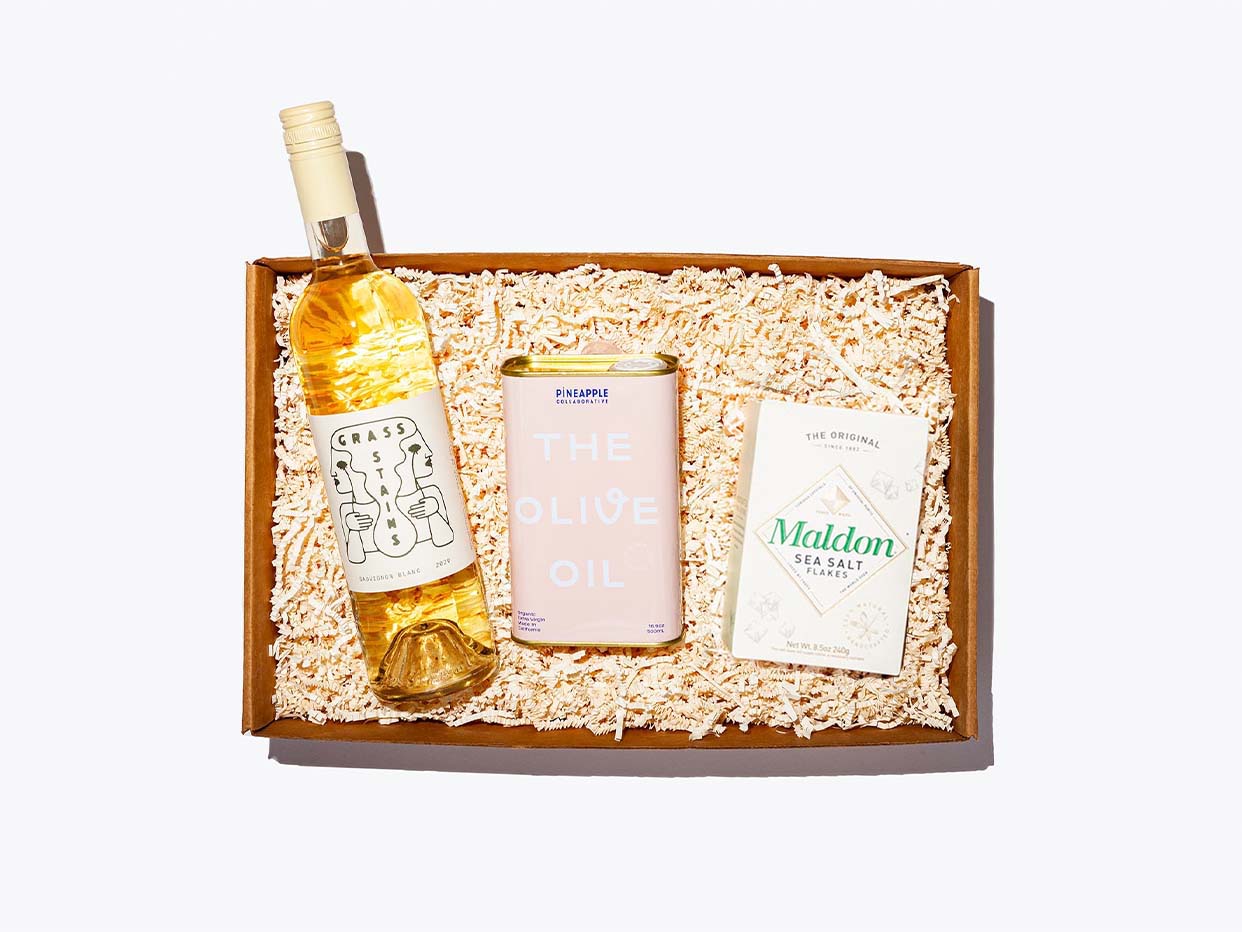 For the Host Gift Box
$64.99  ·  

1 Gift Box
30 min delivery · 5 min pickup
The host gift is reimagined with small maker excellence. Features a bottle of our very own Grass Stains Sauvignon Blanc, Pineapple Collaborative's EVOO, and a box of Maldon's artisan Sea Salt for the pantry.
Okay, we love these for multiple reasons. First, they're home essentials (yes, even the wine) for the kitchen that all hosts love. Second, they're from small makers who are dedicated to crafting better-tasting staples for our day-to-day. And third, they're shipping nationwide so you can show your appreciation for the ultimate host from just about anywhere.
You Might Also Like...